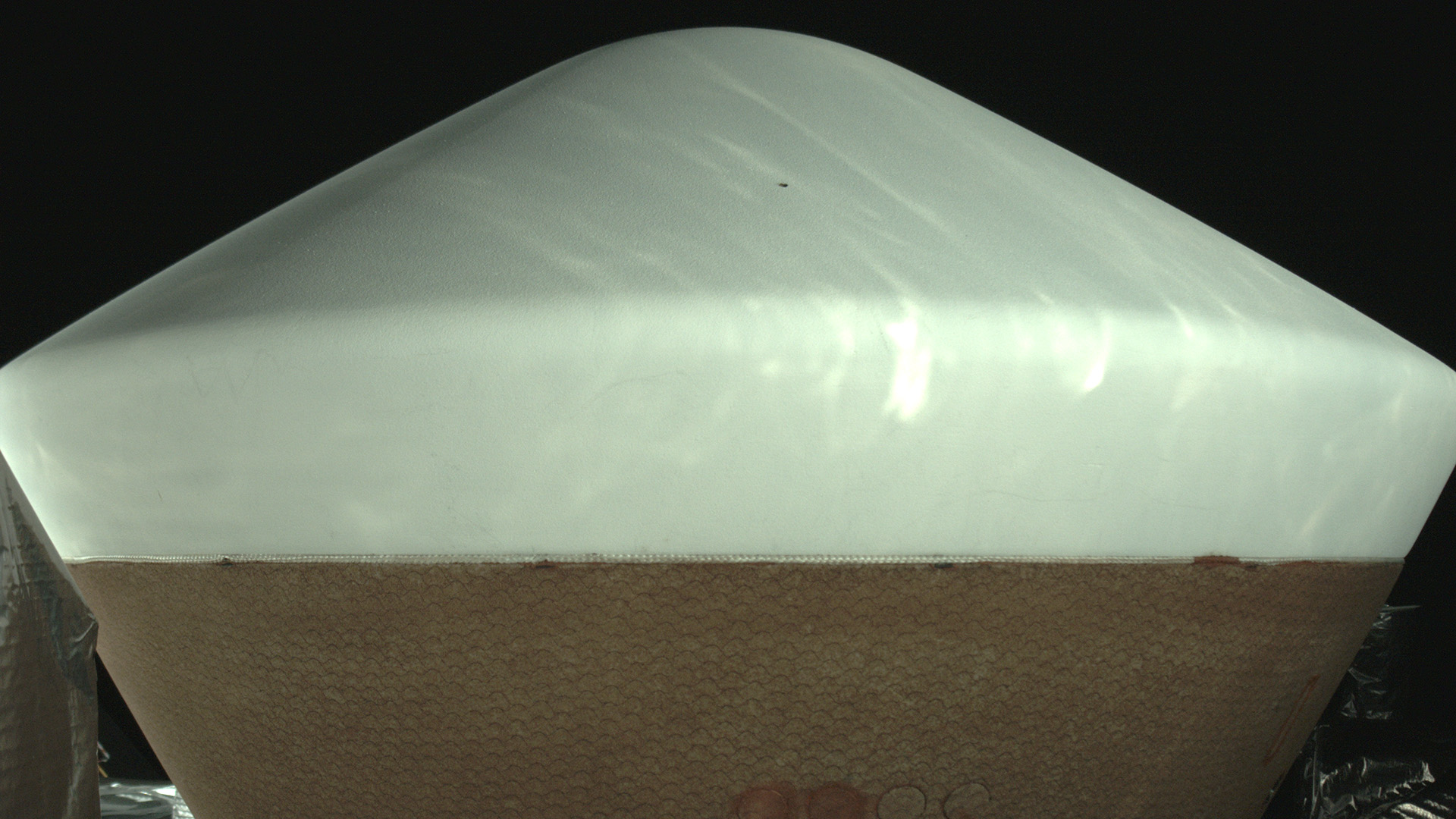 A poppy-seed-sized dent (the black spot near the top) was discovered on the heat shield of the OSIRIS-REx sample-return capsule in an image taken by an on-board camera March 2, 2017. The damage won't affect the capsule's performance.
NASA, Goddard, University of Arizona, Lockheed Martin
Space is a pretty lonely place, but there is stuff out there that can scratch up a spacecraft.
The OSIRIS-REx spacecraft ran into some dust that left a mark on its sample return capsule. The 2-millimeter dent won't affect the mission - to approach an asteroid named Bennu, scope out a place to grab a sample of dust and dirt and bring it back to Earth. In 2023.
OSIRIS-REx is directed by University of Arizona planetary scientist Dante Lauretta who said his team studied images of the dent before determining the celestial debris it won't affect the voyage.
"The team spent many months investigating it trying to understand was it dust or was it a dimple or a crater. We finally did confirm that it does look like it was something impacting the surface, most likely a small dust fragment, similar to the kind of material that would create a shooting star," he said.
OSIRIS-REx left Earth Sept. 8, 2016. The first images of the spacecraft's instruments and sample return capsule were taken Sept. 22. No damage was visible.
By March 2, 2017, the tiny spot — the size of a poppy seed — was visible on the capsule's heat shield.
"Generally, space is a pretty big place, but as we know you do pass through dust particles. They are not an uncommon item to encounter in the solar system," Lauretta said.