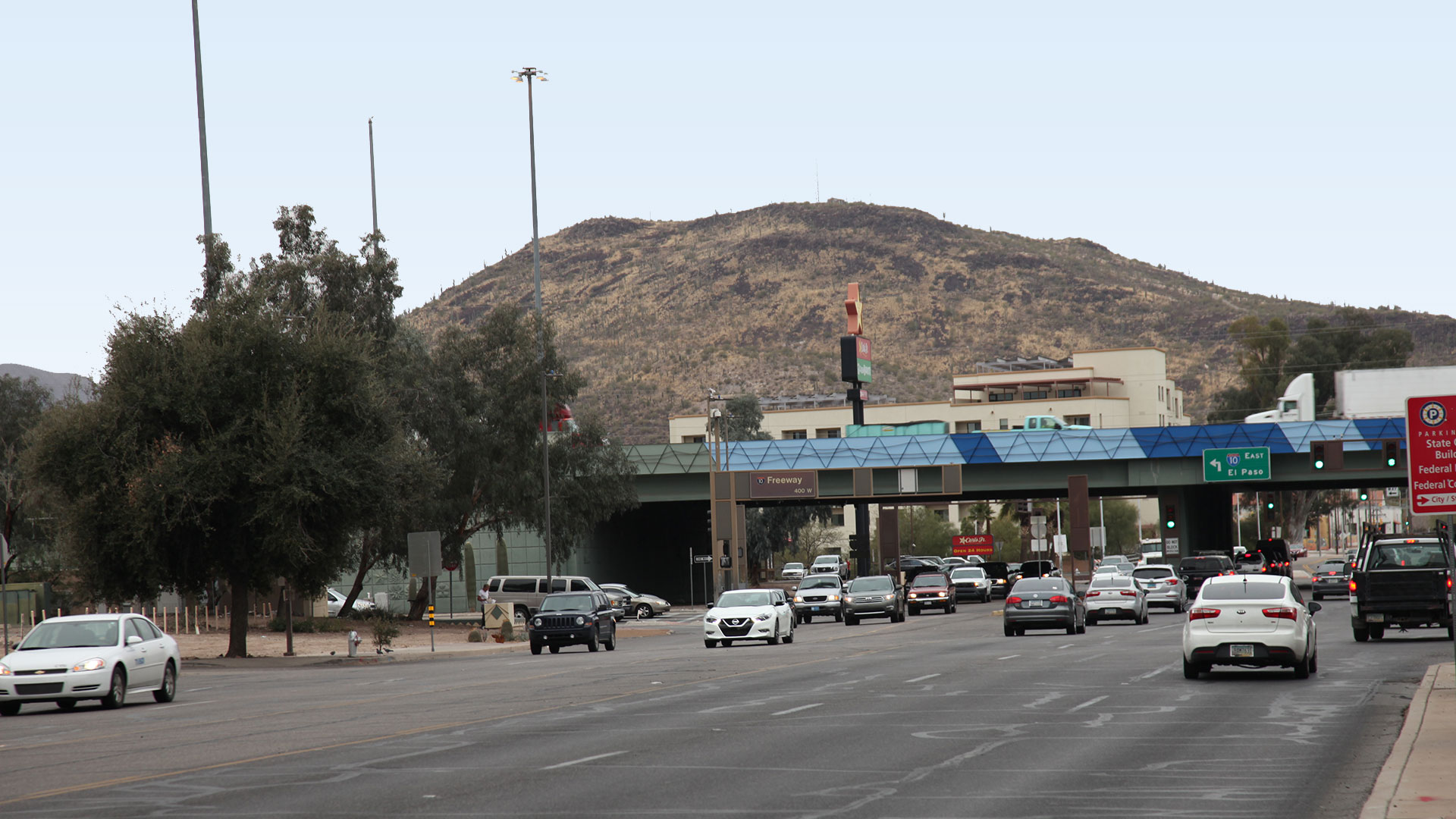 Downtown traffic at Congress and the Freeway
C Greer
State environmental monitors are warning that levels of the air pollutant ozone may reach problematic levels in the Tucson area Tuesday afternoon.
An Arizona Department of Environmental Quality forecast predicts levels will reach a point where those with respiratory issues such as asthma could be affected.
Ozone problems tend to occur in the Tucson area each year as spring winds die down, allowing emissions from cars and other sources to settle in the valley.
"We have a high pressure zone over us, very still, stagnant air, and that's allowing [emissions] to react with the strong intense sunlight that we have this time of the year and cause a photochemical reaction to occur, which forms this pollutant," she said.
Gorman said if ozone reaches a problematic level in Pima County, her office will notify the public, and people with respiratory issues should heed such a warning.
"[Those who are sensitive] would feel much better if they reduce their level of exposure to the outside air, and, when they're outside, if they would try to reduce their level of exertion," she said.
Gorman said such warnings are common this time of year, though they normally start in early May rather than late April.
ADEQ forecasts predict levels of ozone to be at a moderate level the rest of the week, meaning only those who are acutely sensitive will be affected.
ADEQ's five-day forecast of ozone conditions is available here.