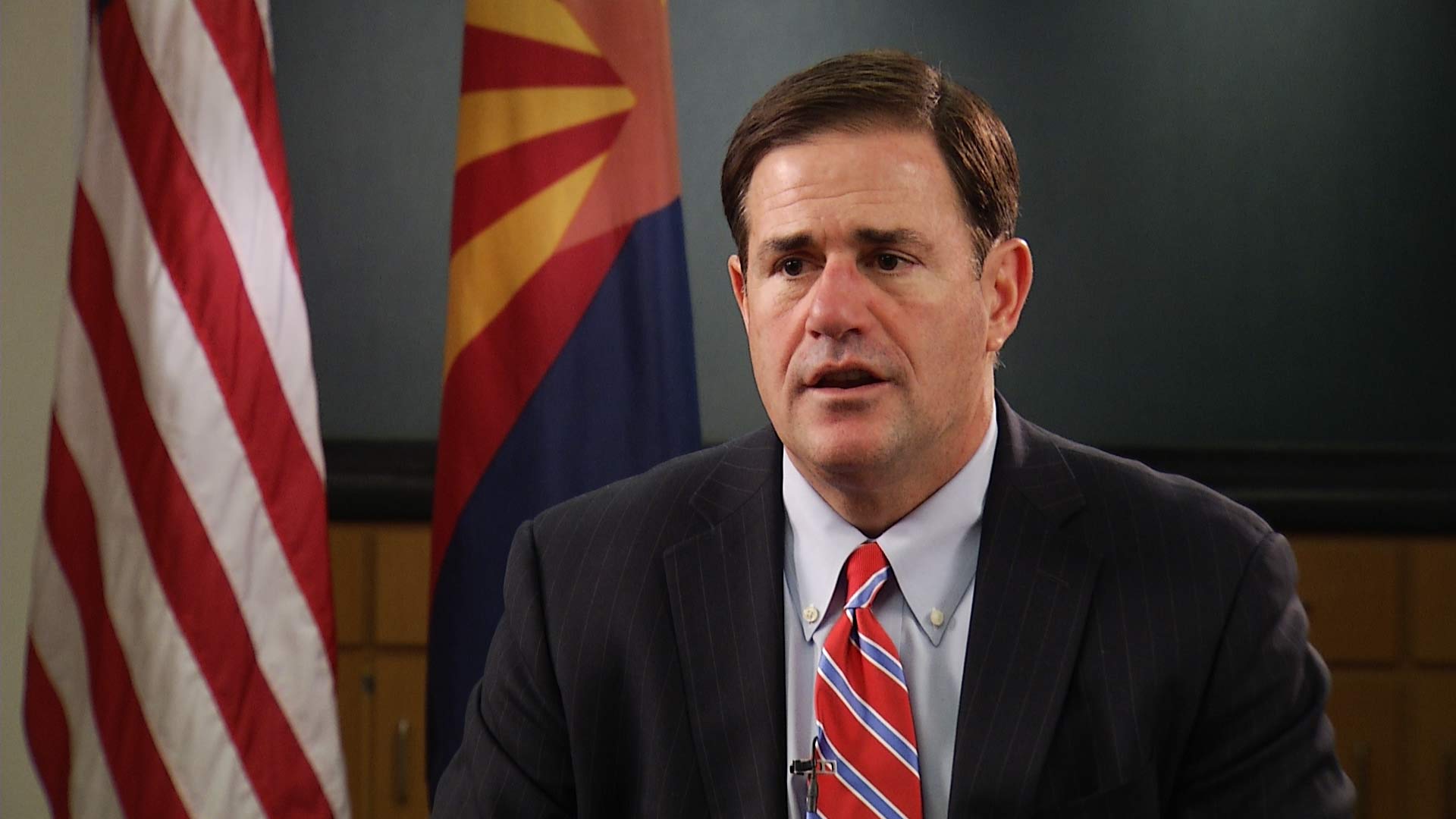 Arizona Gov. Doug Ducey.
AZPM Staff
Arizona Gov. Doug Ducey has vetoed 10 pieces of legislation to send a message to the Legislature that he wants them to send him a state budget that boosts teacher pay.
Friday's vetoes by the Republican governor came the day after tens of thousands of teachers rejected his plan to boost their pay by 20 percent and voted to go on strike next week.
Teachers say Ducey ignored their demands that he also raise pay for support staff, boost overall school funding, restore school funding to 2008 levels and stop tax cuts until funding reaches the national average.
Ducey has refused to meet with leaders of the teacher protests.
His veto letters say "Our teachers have earned this raise. It's time to get it done."