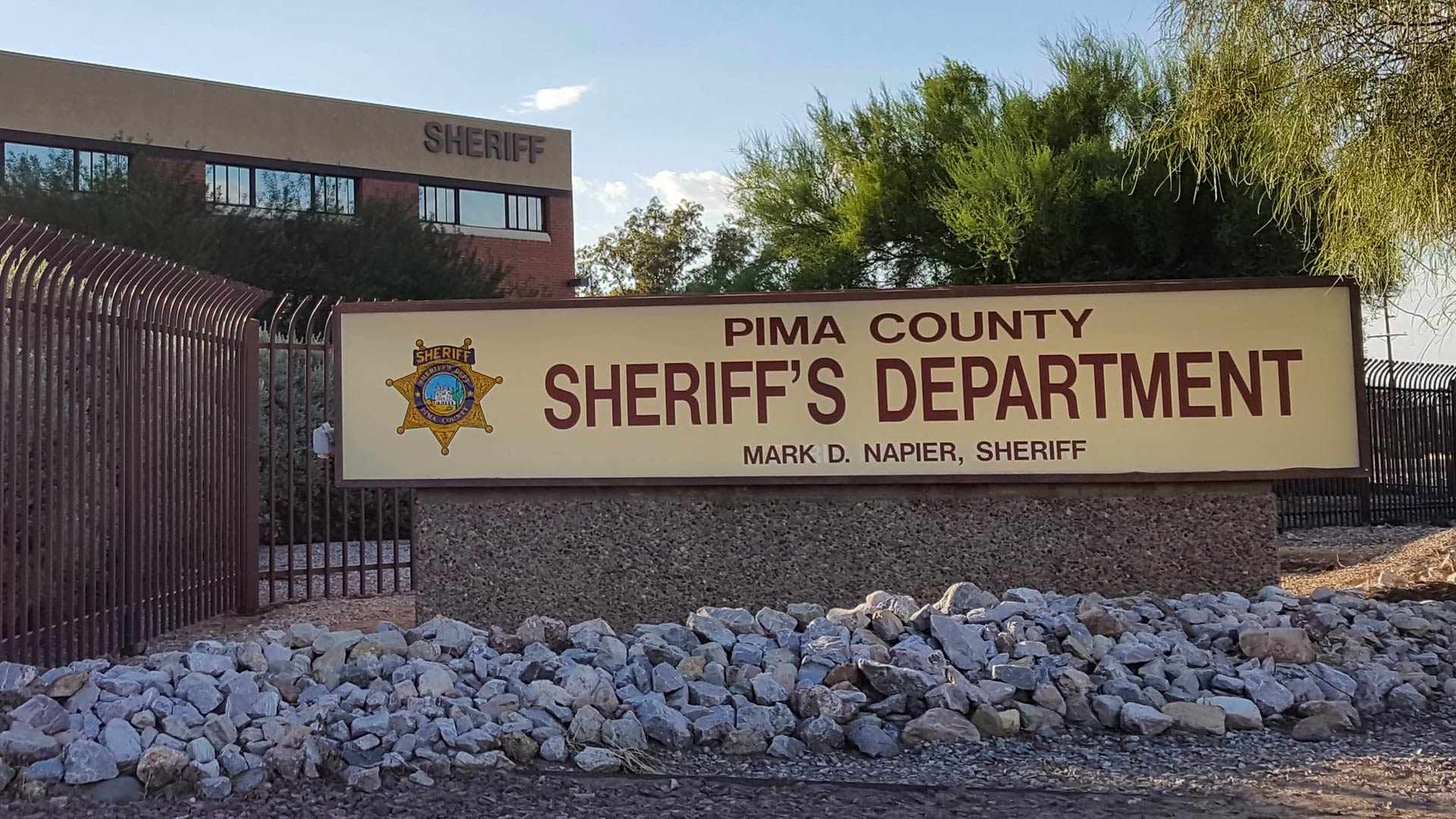 The Pima County Sheriff's headquarters on E. Benson Highway.
AZPM Staff
Pima County sheriff's deputies had 101 interactions with the Border Patrol in March 2018.
The department began tracking the number of interactions when asked by the Pima County Board of Supervisors after the board reapproved taking federal dollars as part of Operations Stonegarden.
The program gives counties money for working with the Border Patrol.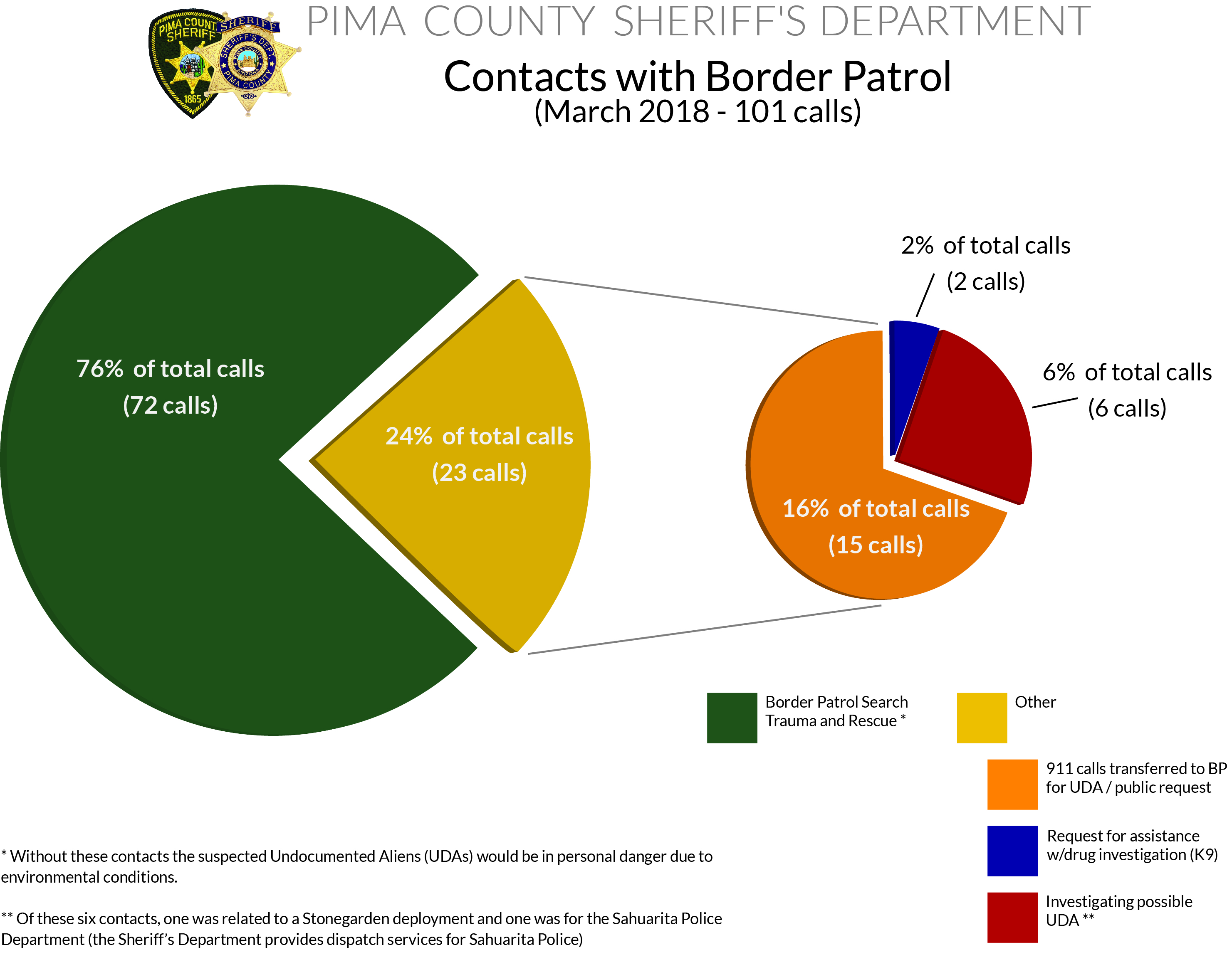 VIEW LARGER A breakdown of interactions between Pima County sheriff's deputies and the Border Patrol in March 2018.

Pima County Sheriff's Department
A total of 72 of the interactions were when the Sheriff's department contacted BORSTAR, the Border Patrol's rescue unit, to help individuals.
Fourteen instances involved citizens wanting to report someone they thought was in the country illegally.
The county initially turned down the Stonegarden money this year, but the members of the Board of Supervisors then changed their minds.