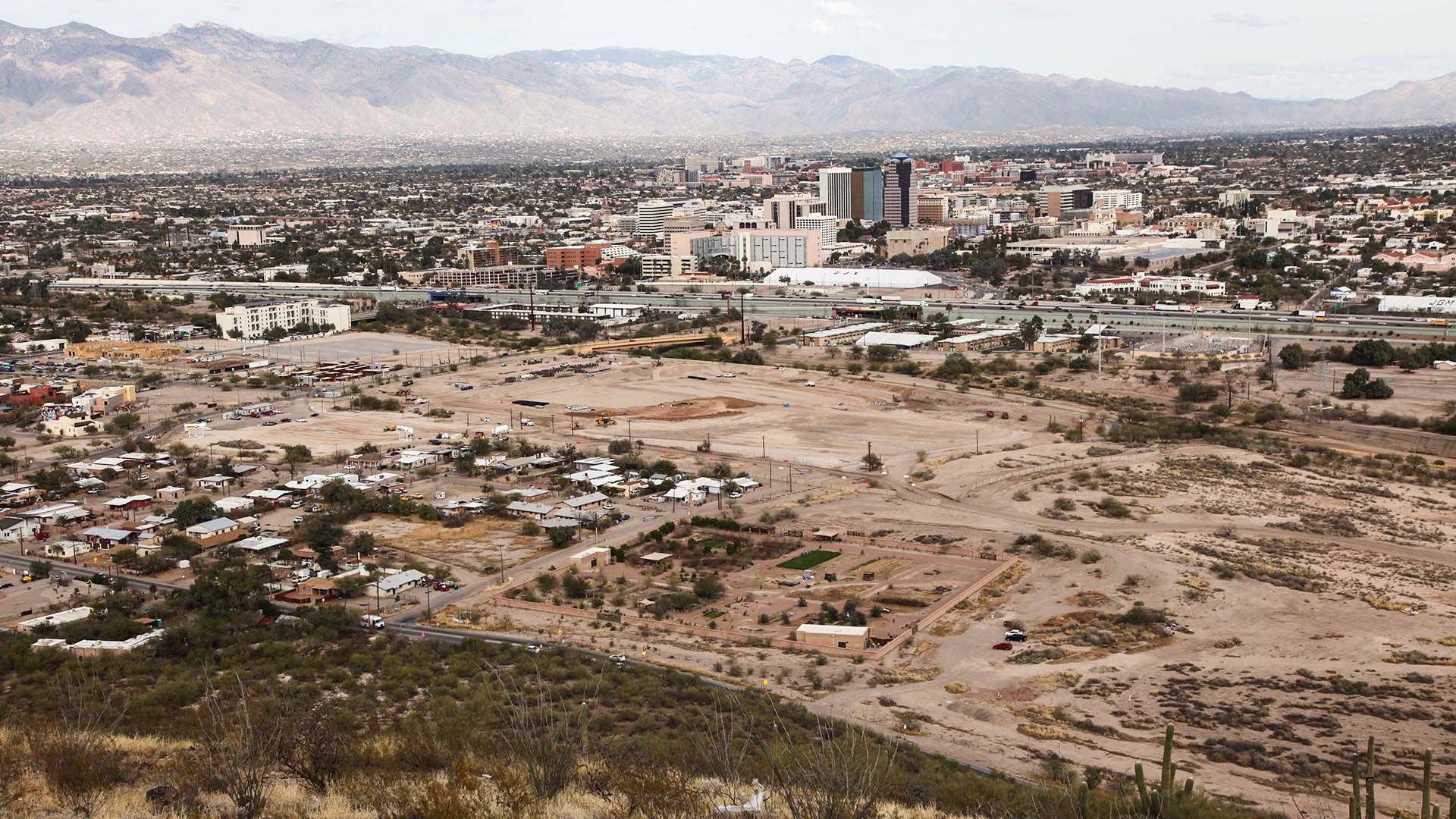 Looking toward downtown Tucson from "A" Mountain.
Sara Hammond, AZPM
As the end of the fiscal year approaches, staff in the Tucson City Manager's office are working to fill an $8 million budget deficit while looking for ways to combat employee turnover in the new fiscal year.
One expected solution to retention issues is raises. The City Council voted unanimously to allocate $6 million in the next city budget toward raises to employees who have worked for the city for more than 18 months.
"Employees haven't seen any kind of meaningful salary adjustments for many years, close to a decade, and so there's frustration," said City Manager Michael Ortega. "That frustration ultimately translates into people leaving."
A motion to allocate the needed money passed unanimously at a recent City Council working session. It would give 2.5 percent raises and a one-time $1,000 bonus to qualifying employees.
City officials are also looking at ways to raise pay for first responders.
"We need to make sure we're competitive," said Ortega. "We've embarked on a partnership with the [Tucson Police Department} command staff and our police association to develop a strategy for not only retention, but also recruitment."
Instead of across the board raises, the Tucson Police Officer's Association and the Tucson Fire Fighters Association have asked that they be allowed to decide on how the money allocated for raises in their departments is distributed.
Ortega and the City Council would have to approve any plan formed by either associations.
Budget talks for the 2018/19 fiscal year are expected to be on the agenda on all Tucson City Council meeting until the budget is finalized at a June 19 meeting.