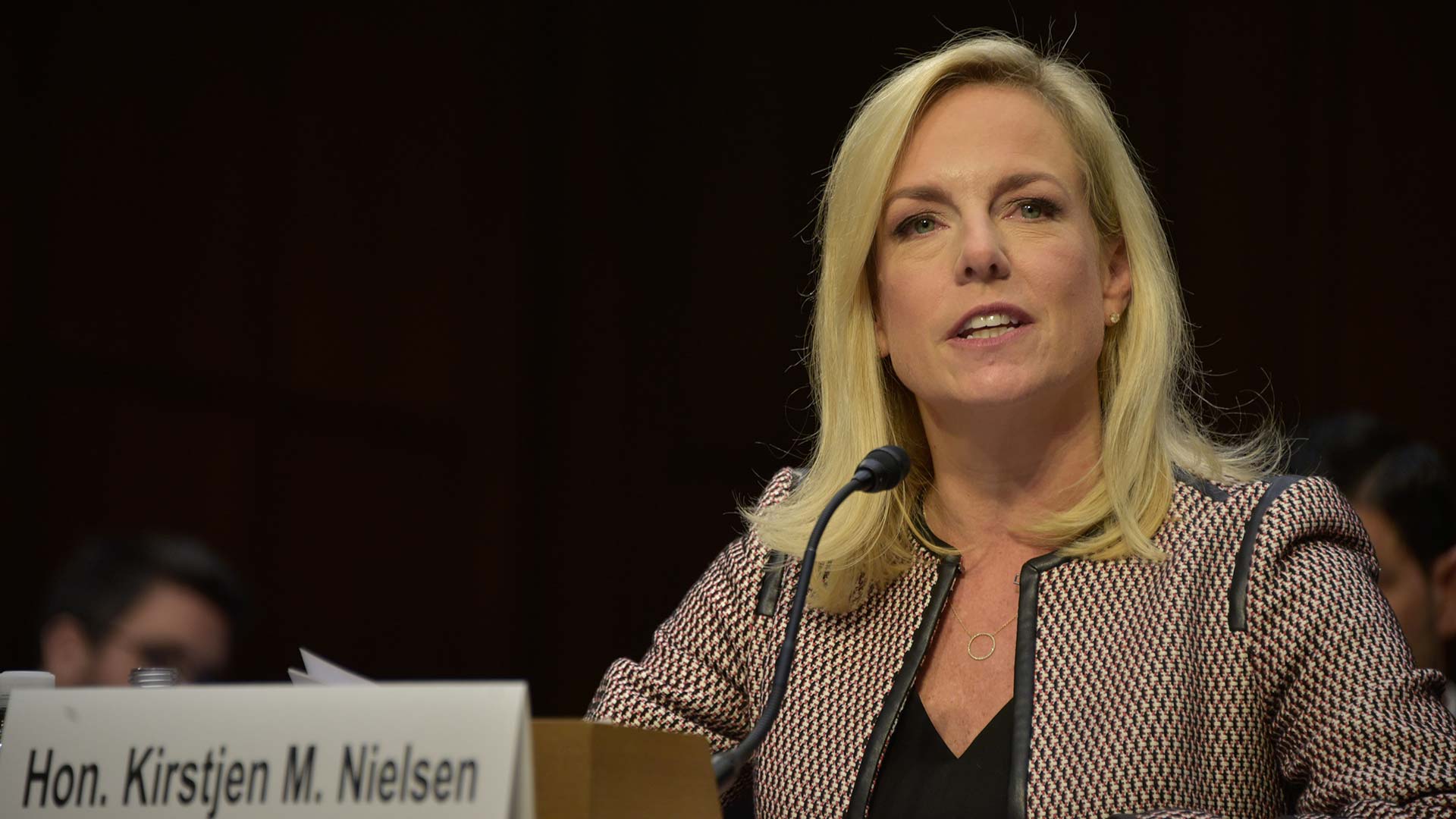 Secretary Kirstjen M. Nielsen testifying before the Senate Judiciary Committee, Jan. 16, 2018.
Jetta Disco, DHS
The Department of Homeland Security is not looking to deport those who have Deferred Action for Childhood Arrivals status, according to the head of that agency.
"Anybody who is permanently registered, is legally registered, has a legal status within the system. I have also taken the step that anybody that has an application in will also not be an enforcement priority, they will not be deported," Secretary Kirstjen Nielsen told the U.S. House Appropriations Committee's Subcommittee on Homeland Security.
She said that decision was made due to court decisions and pending cases regarding the status of DACA.
President Trump had declared that the Obama-era program would end in March, but federal courts kept the program in place.
Many hoped Congress would create a permanent solution for DACA, but federal lawmakers have not acted.
The secretary said she is talking with congressional leaders to get that legislation moving.
"We would like to get this done. We should get this done. We need to get this done," said Nielsen.