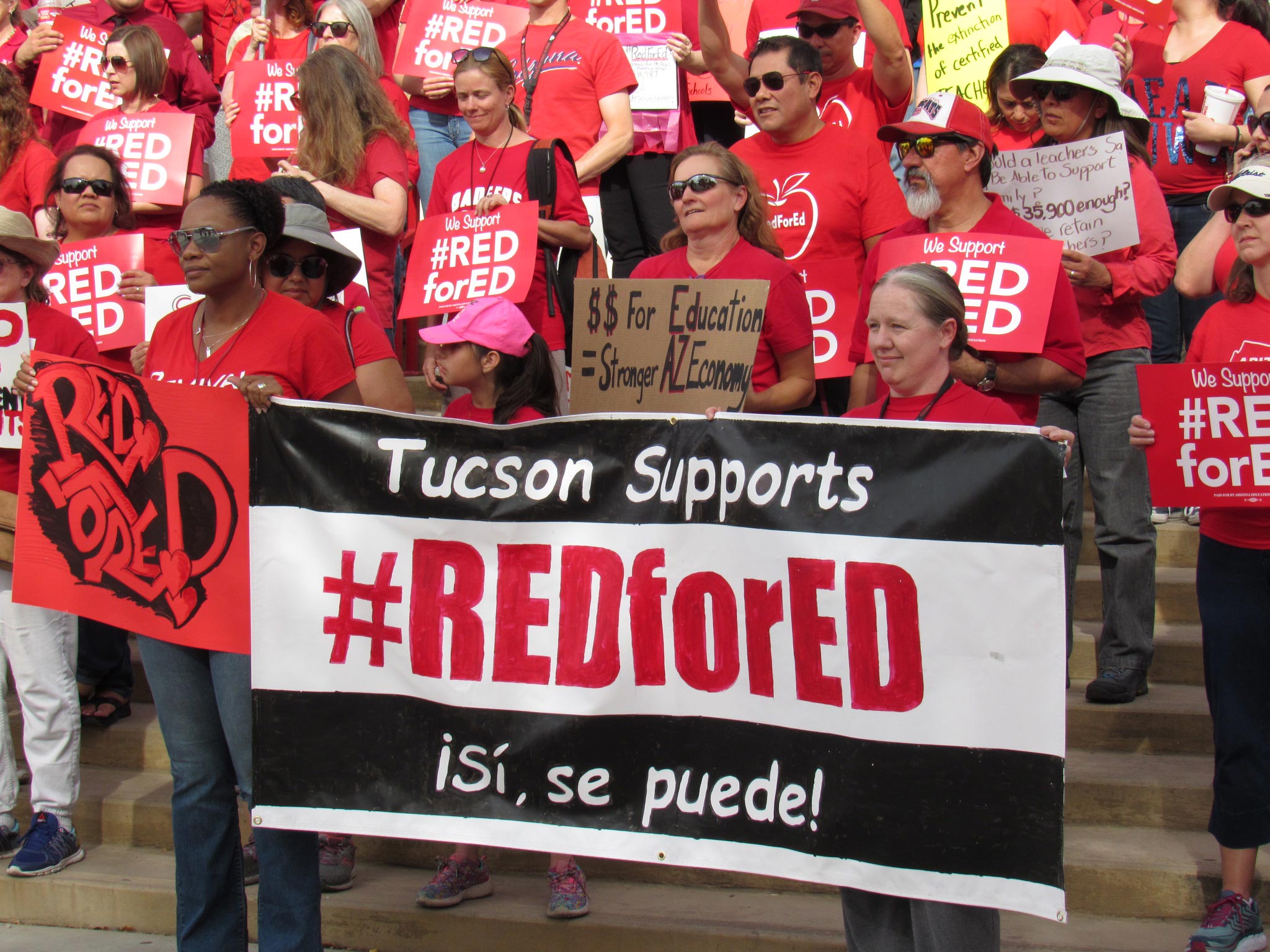 Teachers gathering on the steps at Tucson High school before their rally downtown.
Brandon Mejia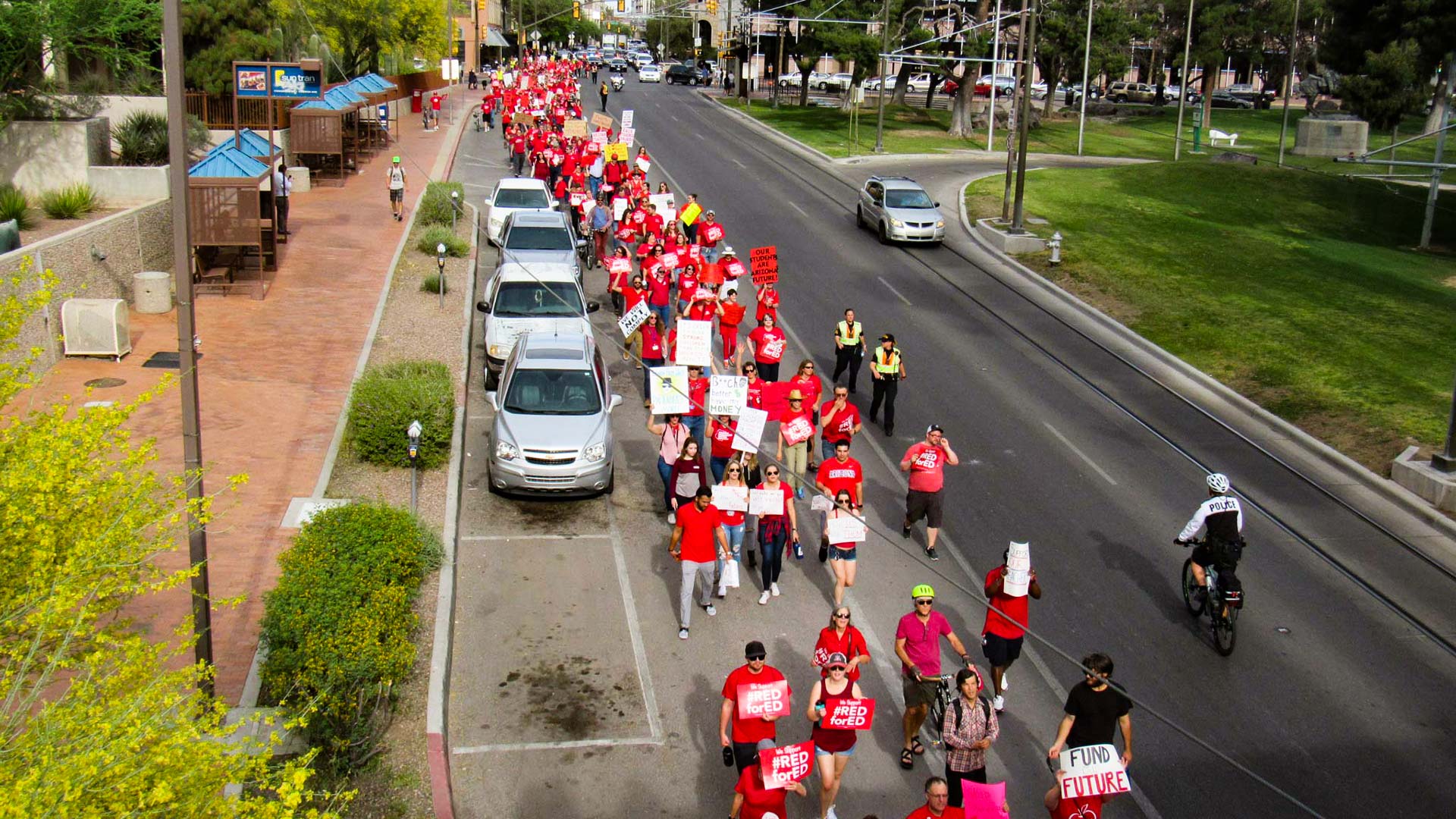 Hundreds of teachers and families march down Congress street chanting for better teacher pay and funding for education, 2018.
Brandon Mejia, AZPM
All four corners of West Congress Street and Granada Avenue were packed with teachers, kids, and families chanting questions to the governor: "Whats the plan Ducey? whats the plan?"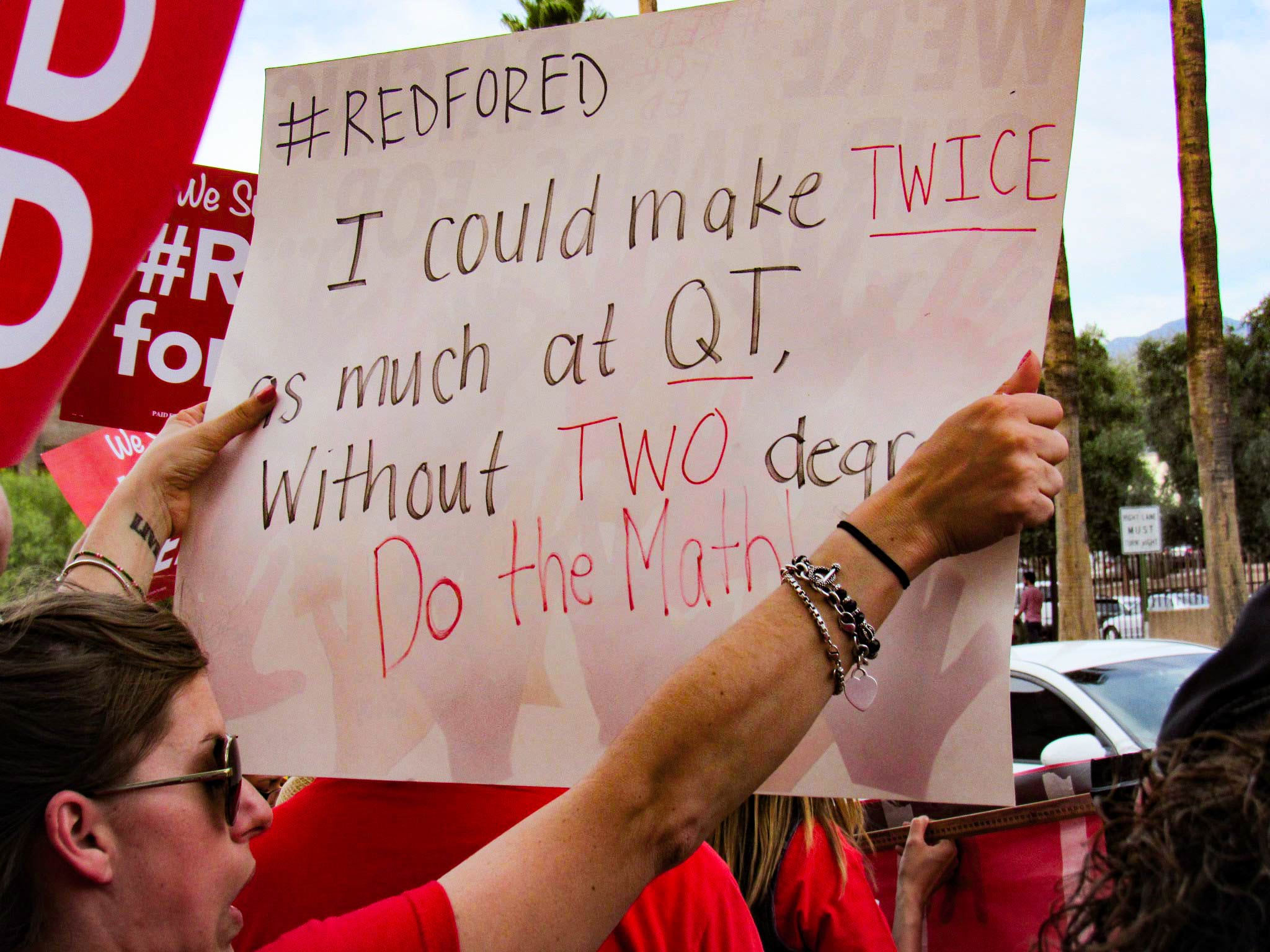 A teacher holds a sign saying she could make more as a QuikTrip convenience store employee than as a teacher.

Brandon Mejia, AZPM
"I could make twice as much money at QT without two degrees," said Kacie Berkson, who has been teaching in Tucson for five years and changed schools three times. "I have a bachelor's degree and a master's degree, I could be a manager at a Quick Trip and make twice as much money."
Teachers seeking higher pay and more state funding for education has spread like a wildfire, according to Marea Jenness, a biology teacher at Tucson High for the past 16 years.
"It spread from West Virginia, Oklahoma, to Kentucky and now Arizona, teachers are just fed up with it," said Jenness, who helped organize the Tucson event.
Arizona is ranked forty third in the nation for teacher pay according to an Associated Press ranking of average salaries.
In Phoenix, teachers have marched to the state capital for five weeks in a row demanding new legislation that will call for a 20 percent boost in pay and better use of education funding.

Jenness said even if teachers got the 20 percent pay raise, they still would be making less than teachers in neighboring states.
"If I moved next door to New Mexico as a new teacher I would be making 15,000 a year more than new teachers in Arizona," Jenness said. "Which is why there is so many openings."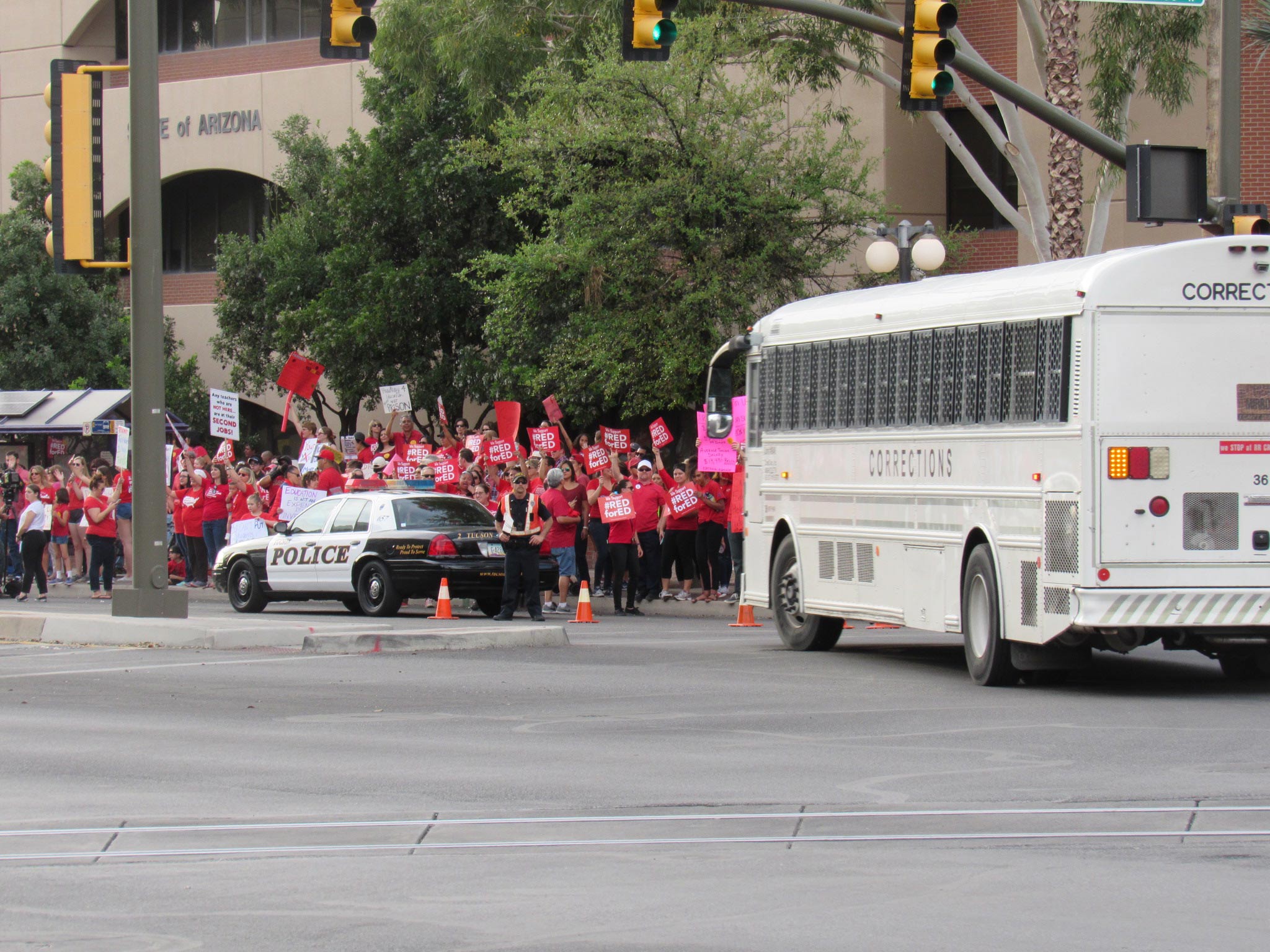 A corrections bus drives past hundreds of people rallying downtown for better pay.

Brandon Mejia, AZPM
Schools have needed more funding for a long time, said Eb Eberlein, a retired teacher who spent many years teaching third grade through eighth grade education in Tucson. He said the funding issue is due to the school-to-prison pipeline.
"We spend twice as much for each prisoner in Arizona than we spend on a student per year," Eberlein said.
According to the U.S. Department of Education the nation has increased penal spending at three times the rate of that spent on schools in the last three decades.
Berkson said until state lawmakers start putting educators first, teachers are going to have weekly walk-ins, where they gather outside their school before the first bell on Wednesdays and enter as a group.
"We love teaching and want to continue to teach our students," Berkson said. "So we don't want to walk out and deny our students a day of learning."