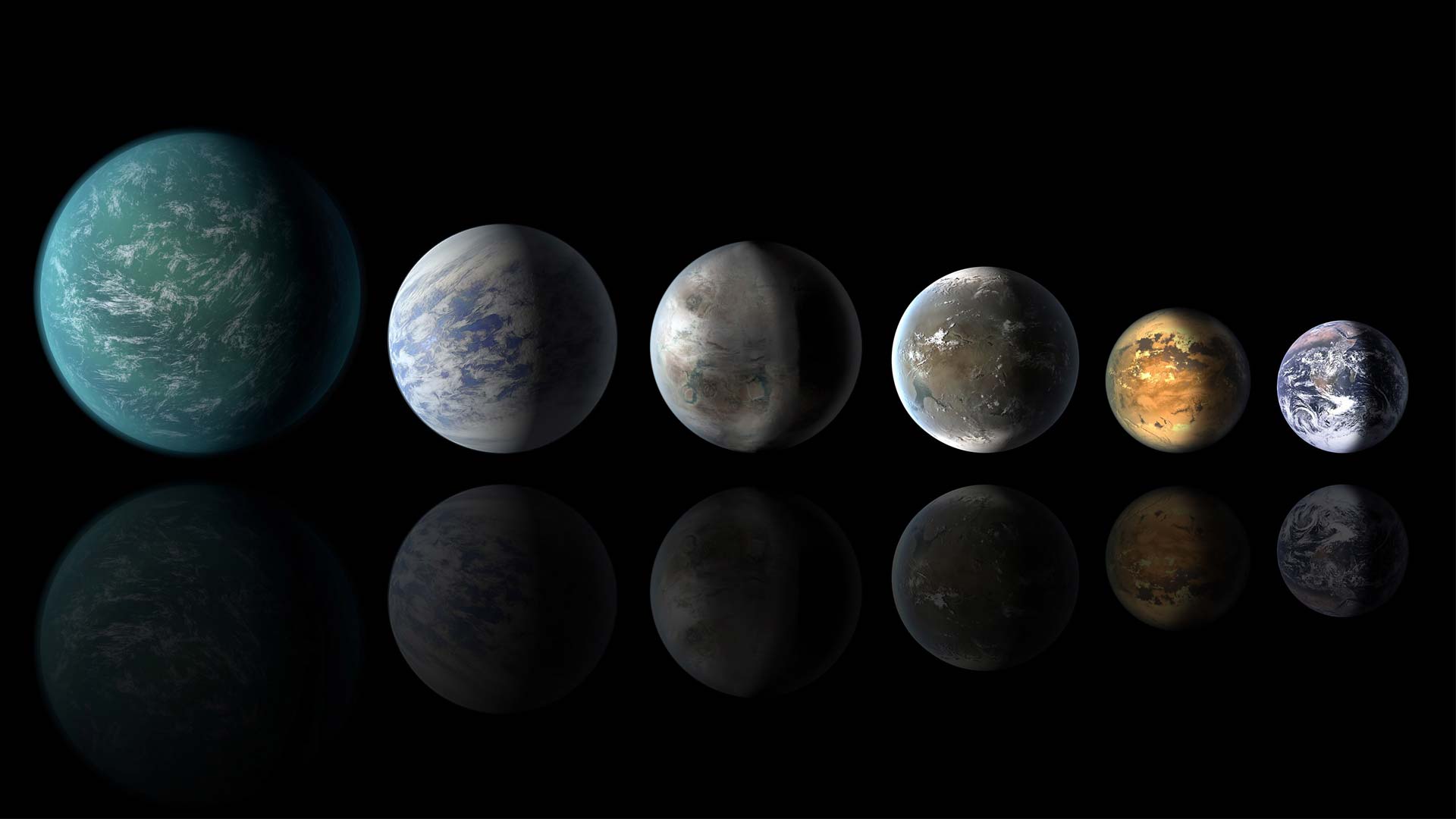 An artist's conception shows habitable-zone exoplanets with similarities to Earth: from left, Kepler-22b, Kepler-69c, Kepler-452b, Kepler-62f and Kepler-186f. Last in line is Earth itself.
NASA, JPL-Caltech
A growing interest in exoplanets is the focus of a educational series at the University of Arizona's Flandrau Science Center. The series of lectures and planetarium presentations began Thursday night.
Exoplanets are planets that orbit stars other than our own sun. Scientists have discovered thousands of them during the last 10 years. UA astrobiologist Betul Kacar gave a lecture at the series' debut. She notes the fascination about exoplanets lies in the potential of finding Earth-like worlds in the universe.
"We knew for a long time that there are stars outside our solar system," Kacar said. "But we weren't sure about the planets revolving around these stars."
The Flandrau Science Center and Planetarium is also starting a new show about exoplanets called "Undiscovered Worlds." The lecture series continues with two more presentations about planetary science in April and May.