High school students in Tucson.
AZPM
As young people in Tucson prepared to join their peers nationwide to demonstrate for safer schools and protest gun violence, school districts were compelled to make a decision about how to deal with students walking out of class. For some, that meant offering alternatives intended to keep students on campus.
Those who join National School Walkout, 10 a.m. March 14, will do so for 17 minutes of observance, one each for the 17 victims shot dead in a Florida school on Feb. 14.
Tucson Unified School District Superintendent Gabriel Trujillo said schools have tapped into student government and clubs to organize events that can keep students on campus. Those include a "teach-in" at Tucson High, a "walk-in" to the football field at Cholla, and small-group discussions at Sabino.
"Really, we are trying to minimize the potential for an off-campus walkout in our schools," Trujillo said.
He said the district is also urging students to participate in a demonstration on March 24 — a Saturday — instead.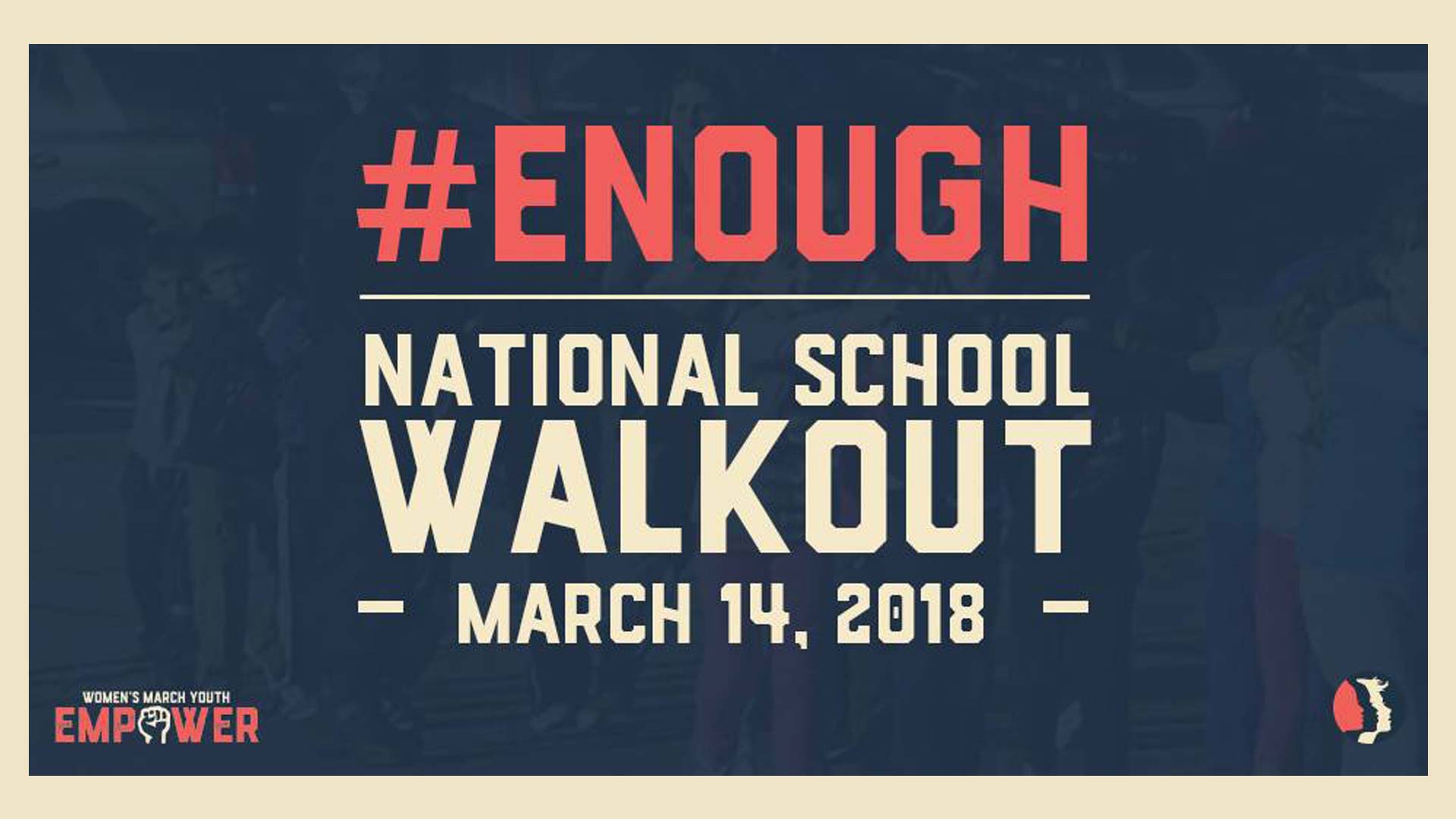 Image from the Tucson Facebook page of the National School Walkout, planned for March 14.

via Facebook
It's all about safety, he said, citing the potential of students to get hurt or make poor decisions when out of class.
Students who do choose to walk out of class face the possibility of an unexcused absence, and the subsequent "natural consequences" for that, but Trujillo said schools won't lock students in.
"We don't want confrontations with kids, we don't get physical with kids, we don't slam gates shut, forcing kids to jump a gate and get injured," he said. "If kids are choosing to walk off campus, we've mobilized our school safety team."
Students at Marana Unified School District also face unexcused absences if they walk out, and the district is also offering "alternative opportunities," including a voluntary 17-minute remembrance on campus, with counselors available.
Amphitheater School District said it was offering student-organized events as alternatives to an actual walkout.
Schools around the country have faced a similar dilemma, with different responses, sparking a discussion about students, schools and free speech.
Annie Holub, dean of student life and school culture at City High School, said they're anticipating many students will participate, and the administration is working with them to foster "conscious participation" in it. Student organizers have questions they hope participants will answer, and a supervised space will be provided for those who choose not to participate.
There won't be any consequences if students walk out, and the school is making a slight adjustment to the schedule to accommodate.
"We as a school really encourage civic involvement and community activism," though only for those who feel inclined, she said.
She said the school's student body of 184, and location downtown, make allowing student participation easier than for districts with larger schools in different areas.
"I can see how a larger school can be really chaotic and scary not knowing where your students are going. ... In a larger school it could be far more disruptive to a school day," Holub said.
The organizers of the National Student Walkout asked students and faculty from all over the country to walk out for 17 minutes to demand political leaders "do more than tweet thoughts and prayers in response to this violence."
Sunnyside Unified School District said it did not expect walkouts and said schools had been communicating with stakeholders. An on-campus demonstration was planned for Sunnyside High School, though the district did not say if there would be consequences for students who left class.