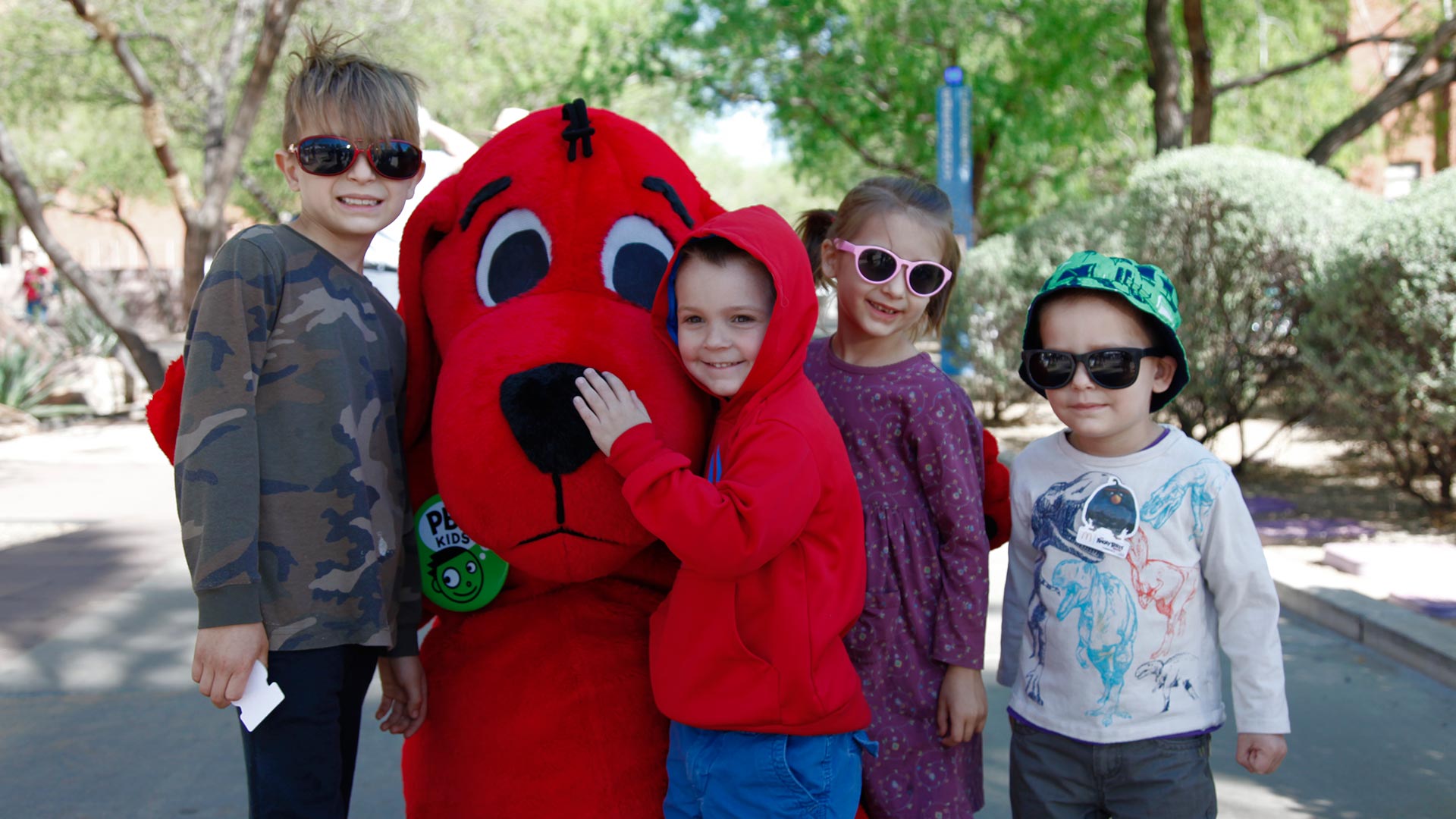 Four young fans get a photo taken with Clifford the Big Red Dog at the AZPM booth during Tucson Festival of Books. (PHOTO: AZPM Staff)
Celebrating 10 years as one of the premier literary festivals in the country, the Tucson Festival of Books will welcome approximately 100,000 visitors to the University of Arizona campus on Saturday and Sunday, March 10th-11th.
Once again, AZPM is proud to be a TFOB media sponsor. This year, visitors can take part in docent-led or self-guided station tours, spin the AZPM prize wheel, enjoy meeting PBS 6, NPR 89.1, and Classical 90.5 personalities and PBS Kids characters, including Clifford the Big Red Dog, Word Girl, and Daniel Tiger. Stop by and see us in front of the Modern Languages Building and in our tent on the mall (Booth #349) from 9:30 am - 5:30 pm on Saturday, March 10th and Sunday, March 11th.
A map of the Tucson Festival of Books