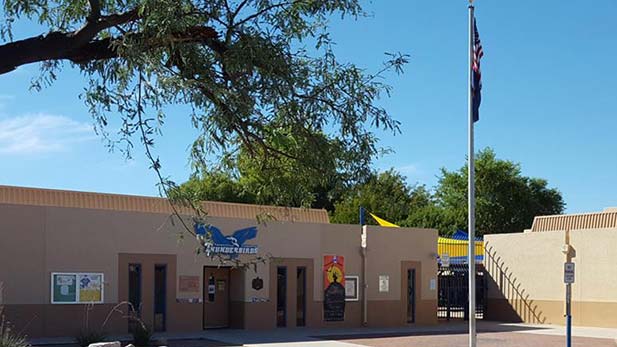 Thornydale Elementary School.

Courtesy of Marana Unified School District
The Marana Unified School District may opt to close Thornydale Elementary School, and will host forums for public feedback.
Parents and faculty concerned for the future of Thornydale Elementary School will have two opportunities to have their voices heard at a public hearing hosted by MUSD.
The school notified parents by email last week saying the governing board is considering closing the school due to a decline in enrollment over the years.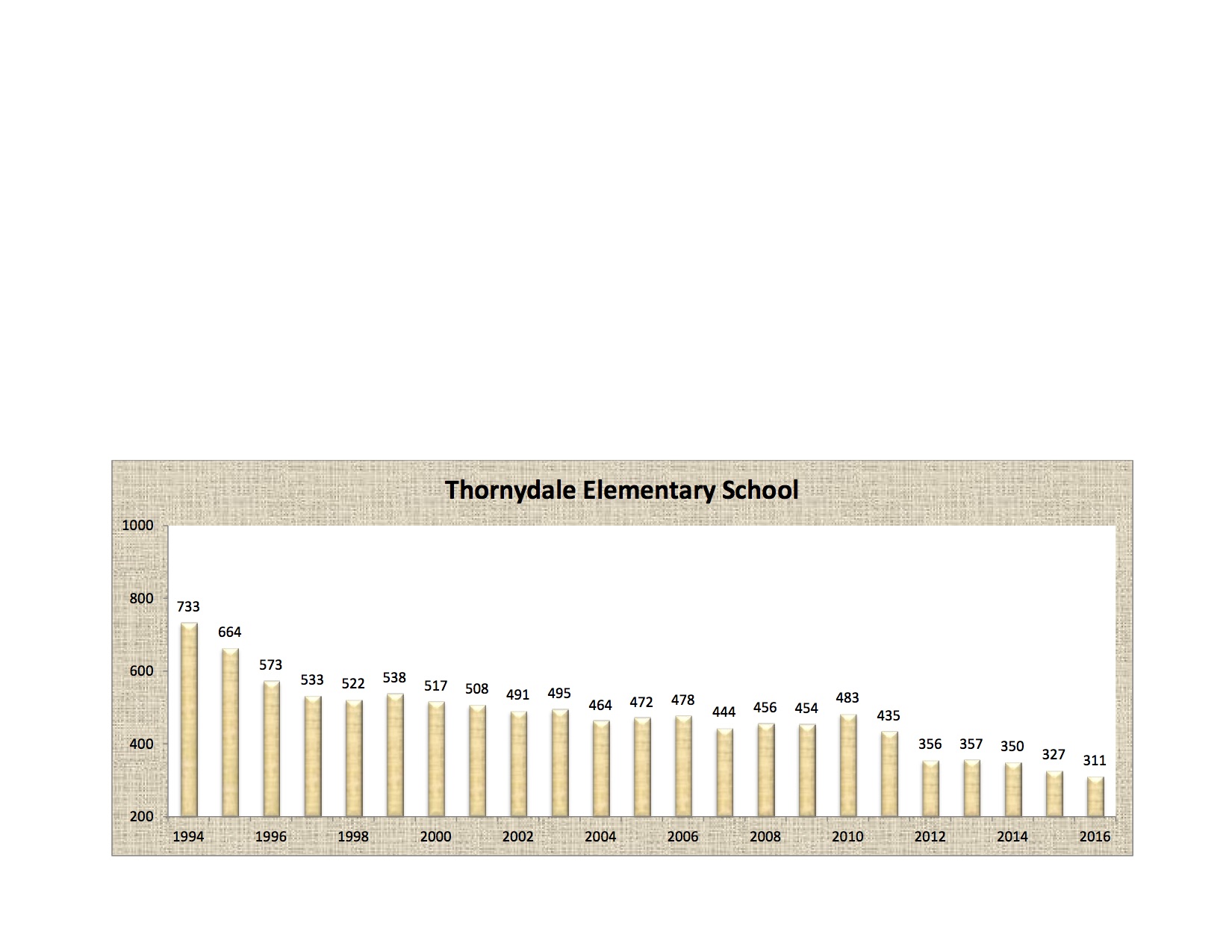 VIEW LARGER Enrollment numbers from '94 for Thornydale Elementary School.

Courtesy of: Marana Unified School District
The board is worried by costs of maintenance and utilities for a school that only has 313 students, according to Tamara Crawley, spokesperson for Marana schools.
"We need to take fiscal responsibility seriously and look how we can sustain our school," Crawley said.
The first meeting will be held at the school cafeteria the night of March 27 at 6 p.m.
Crawley said people who want to share their thoughts but cannot attend can use the district's 24/7 communication tool called Let's Talk or via MUSD6@maranausd.org.
"[The governing board members] really want to look at the details and they want to hear from the communities and from the parents, reasons for or against the closure of Thornydale Elementary School, and have that dialogue," Crawley said.
The board may vote on the matter April 12 during their regularly scheduled public meeting at 7 p.m. at the Marana Municipal Complex.
If the governing board votes to close the school, it would be effective June 2019, and the board said teachers, staff and administrators will be offered transfers to other schools.
Crawley said boundaries for where students can attend other schools would be redrawn to include Quail Run Elementary and Butterfield Elementary School.
Follow Brandon Mejia on Twitter for continuing coverage with parents and teacher reaction or contact him via email at BMejia@azpm.org.