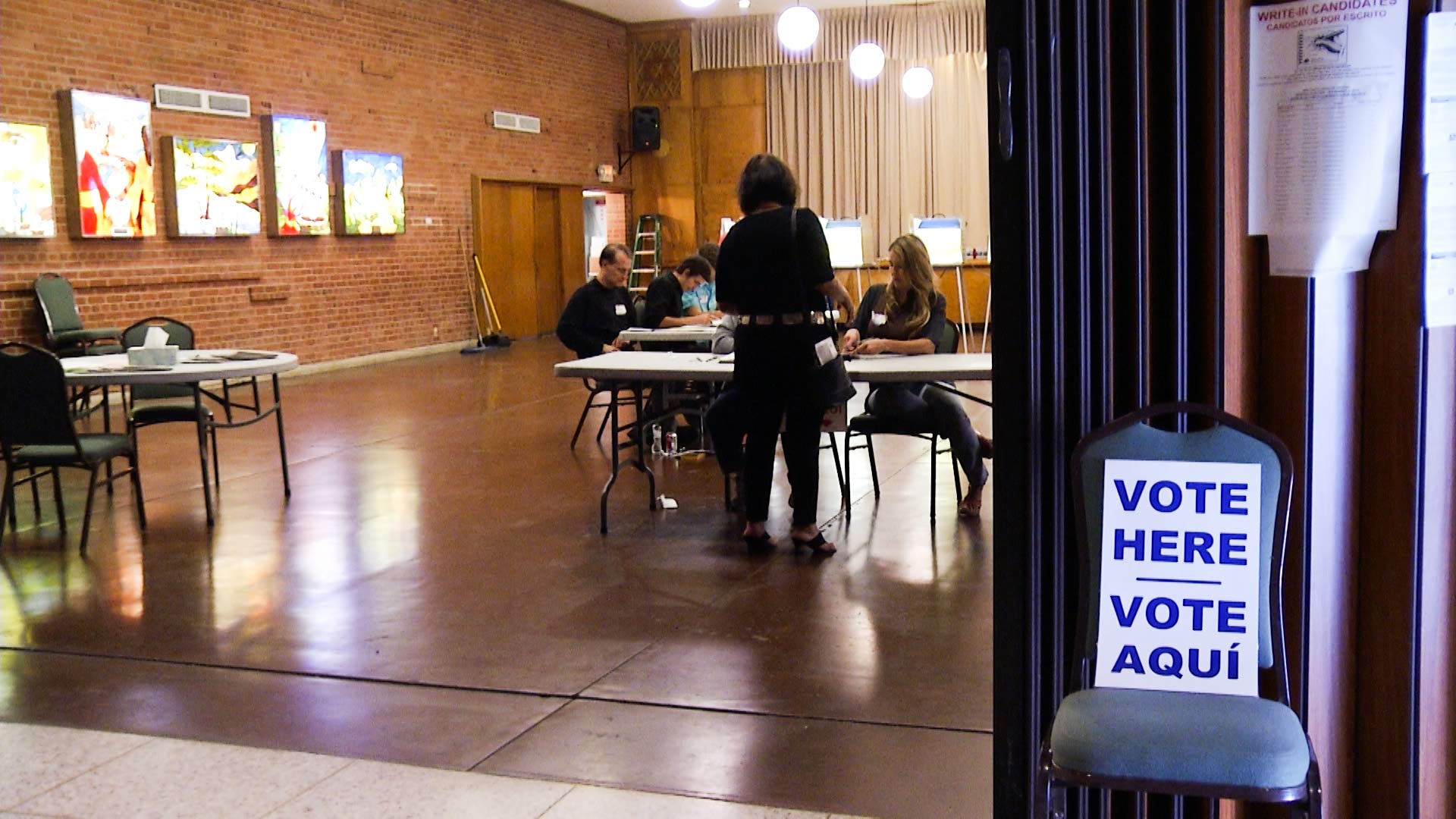 Volunteers check voter registration at a voting station.
AZPM Staff
A proposed constitutional amendment in the Arizona Legislature would double the terms for state representatives and senators to four years.
HCR 2006, proposed by Rep. Drew John, R-Safford, passed the House on a 32-22 vote Monday.
Backers of the proposal say it would allow state lawmakers to concentrate more on their work at the Capitol and less on being re-elected.

HCR 2006 still faces a vote in the full Senate. If approved, it then goes on the November ballot.
If voters get the chance to vote and approve the proposal, it would not go into effect until 2021.
The proposal does not make changes to constitutionally imposed term limits.