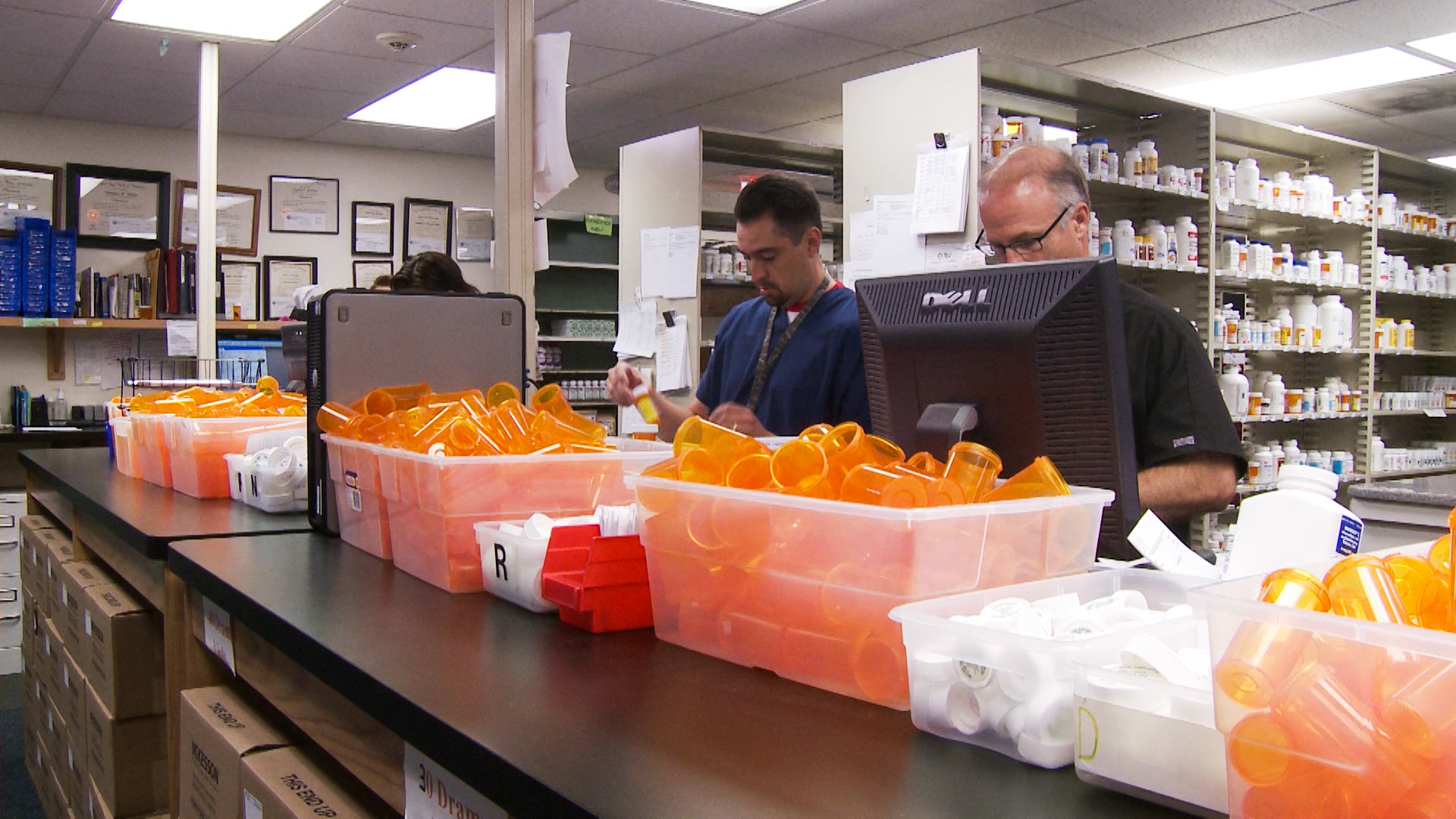 Pharmacists fill prescriptions.
AZPM Staff
Arizona is set to launch a hotline designed to help medical professionals with questions regarding patients who are using opioids.
The hotline is one of the actions outlined by the Arizona Department of Health Services and Gov. Doug Ducey to combat opioid abuse in the state.
"This is going to be one of the nation's first comprehensive hotlines that's going to be available for health care providers who may need consultation or technical expertise for dealing with complex patients that have pain and or opioid use disorder," said AZDHS Director Dr. Cara Christ.
Christ said the idea for the hotline came from health professionals during outreach sessions held by the department.
"We thought it was a great idea, especially since we do know that there is increased need. A lot of patients tell us that they have difficulty finding a provider that can treat their opioid use disorder and the symptoms, and so this it just is kind of a win-win."
Doctors, pharmacists and others will be able to call the hotline and ask questions of experts in real time, granting health providers answers to a variety of questions.
"'How do I safely prescribe? How do I keep my patients safe while they're on opioids? And if they do want to get off opiates, how do I wean them how do I best support them?'" said Christ.
The hotline is going through tests, and Christ said it will launch within the next couple of weeks.
When the hotline is ready for use, the phone number will be delivered to medical professionals via the Health Alert Network.