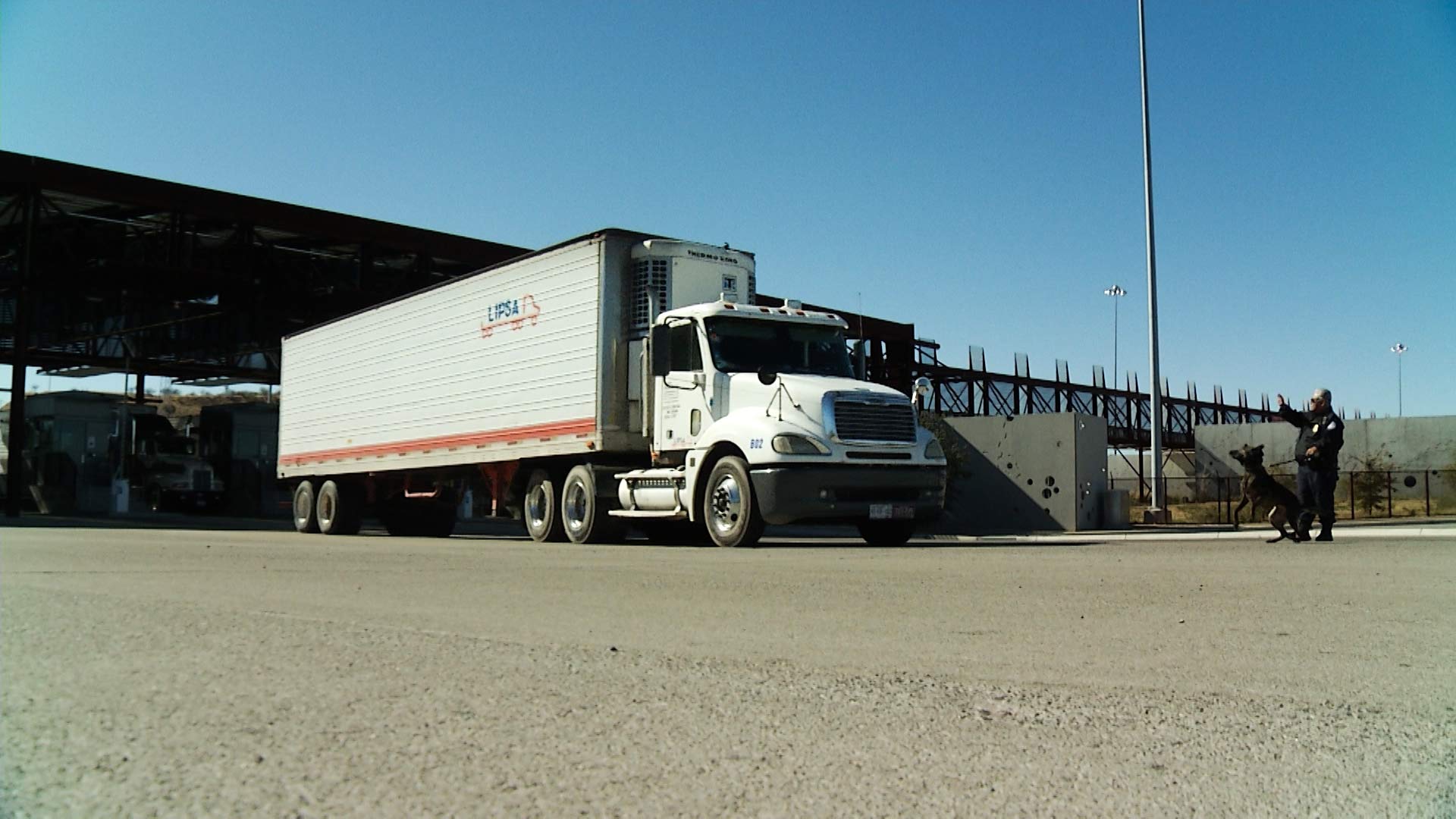 A dog inspects a truck crossing the U.S.-Mexico border at the Mariposa Port of Entry.
AZPM Staff
Arizona transportation officials say training classes for Mexican truckers have been so successful that they're planning twice as many sessions in 2018 as there were in 2017.
Mexican truckers crossing into Arizona carry produce, goods and supplies targeted for U.S. markets. If their trucks don't meet U.S. safety standards, they, and the shipments they carry, are turned away at the border. That impacts Arizona businesses and consumers.
To combat high numbers of safety violations by Mexican trucking companies, the Arizona Department of Transportation last year started two-day seminars held in the Mexican state of Sonora.
Martha Rascon Overpeck, the head of the new Safe Border Trucking Association, said that at first Mexican truckers saw the classes as unnecessary. That has changed.
"Both mechanics and drivers, they take advantage of these two-day training courses. The ones that have been working in this industry for a long, long time, at the end of the training session they have stated that they have learned something new."
But Arizona transportation officials say it's not just about learning something new. It is also about keeping Mexican trucks safe on U.S. roads.
State officials report Mexican cargo trucks are getting through inspections faster and with 70 percent fewer safety violations.