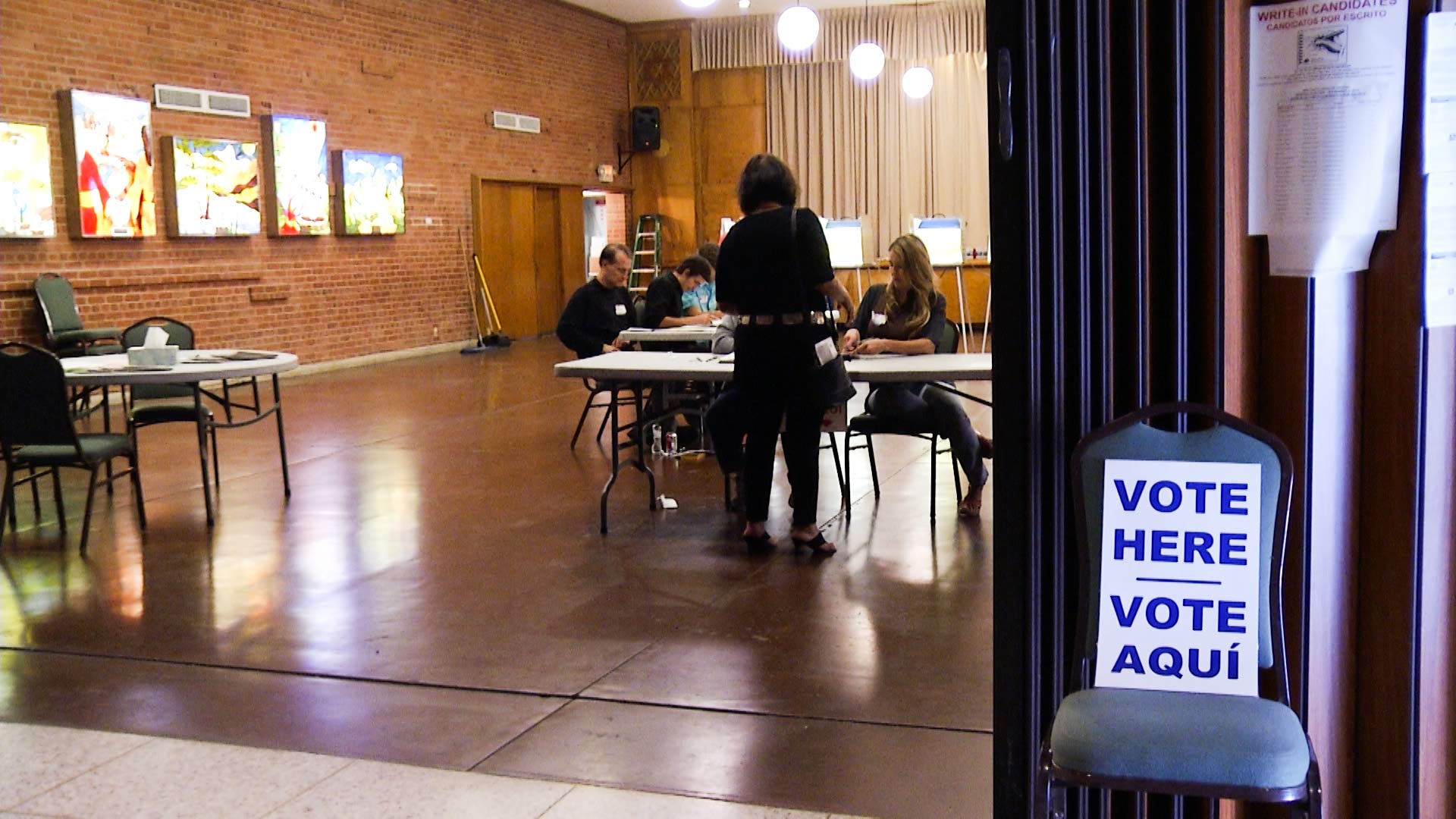 Volunteers check voter registration at a voting station.
AZPM Staff
One Arizona lawmaker wants the process of picking U.S. senators to more closely resemble the original system.
House Concurrent Resolution 2022 would give the Arizona Legislature the power to put candidates on the general election ballot for U.S. Senate.
In 1913, the U.S. Constitution was amended to allow voters to pick two U.S. senators to represent their state. Before that, senators were chosen by state legislatures.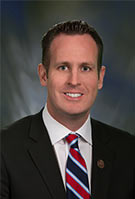 Republican Arizona Rep. Travis Grantham, of Gilbert. (PHOTO: Courtesy Arizona Legislature.)
"[The U.S. Senate] is supposed to be directly accountable to this House and the Senate across the way, period. We have no voice right now in Washington from this chamber," said Rep. Travis Grantham, R-Gilbert, the proposal's sponsor.
Grantham said by making the Legislature responsible for picking the candidates who appear on the general election ballot, Arizona senators would be more accountable to state lawmakers.
"Every six years a senator would have to come back, Republican or Democrat, and stand in front of its respective party, his or her respective party, and say: 'Here's what I've done for the state of Arizona. This is why you should send me back,'" Grantham explained.
Rep. Tony Navarrete, D-Phoenix, agreed he would like to hear more from Arizona's U.S. Senators, but he doesn't think the proposed amendment to the state constitution is the way to accomplish that.
Arizona Democratic Rep. Tony Navarrete, from Phoenix. (PHOTO: Courtesy Arizona Legislature)
"I think that takes away the freedom of the voters to choose who they want in their primary voting. If someone is able to collect the signatures that they need, if someone is able to garner the support that they need, they are obviously being responsive to some extent," Navarrete said.
He also worried that third-party candidates, like Greens or libertarians, would be disenfranchised.
Grantham said they could still get on the ballot through the write-in process.
Legal scholars do not believe that the proposal could get through the courts.
"It would run into problems pretty quickly in that it, arguably, on its face, contradicts the clear direction of the 17th Amendment and would likely be struck down by a court," said Joe Kanefield, election-law attorney and professor.
Kanefield said in order to change the way senators are elected, an amendment to the U.S. Constitution, not Arizona's, would be needed.
Before the 17th Amendment was ratified in 1913, Arizona was drafting its own Constitution and endorsed the popular election of senators.
"This was something that was considered and debated as part of the Arizona constitutional convention in 1910 and was included in the original constitution," Kanfield said.
The language was considered advisory at the time because the 17th Amendment had not yet been ratified.
HCR 2022 passed its first House committee on a 7-2, vote. It still must pass the full House and Senate before being sent to voters.