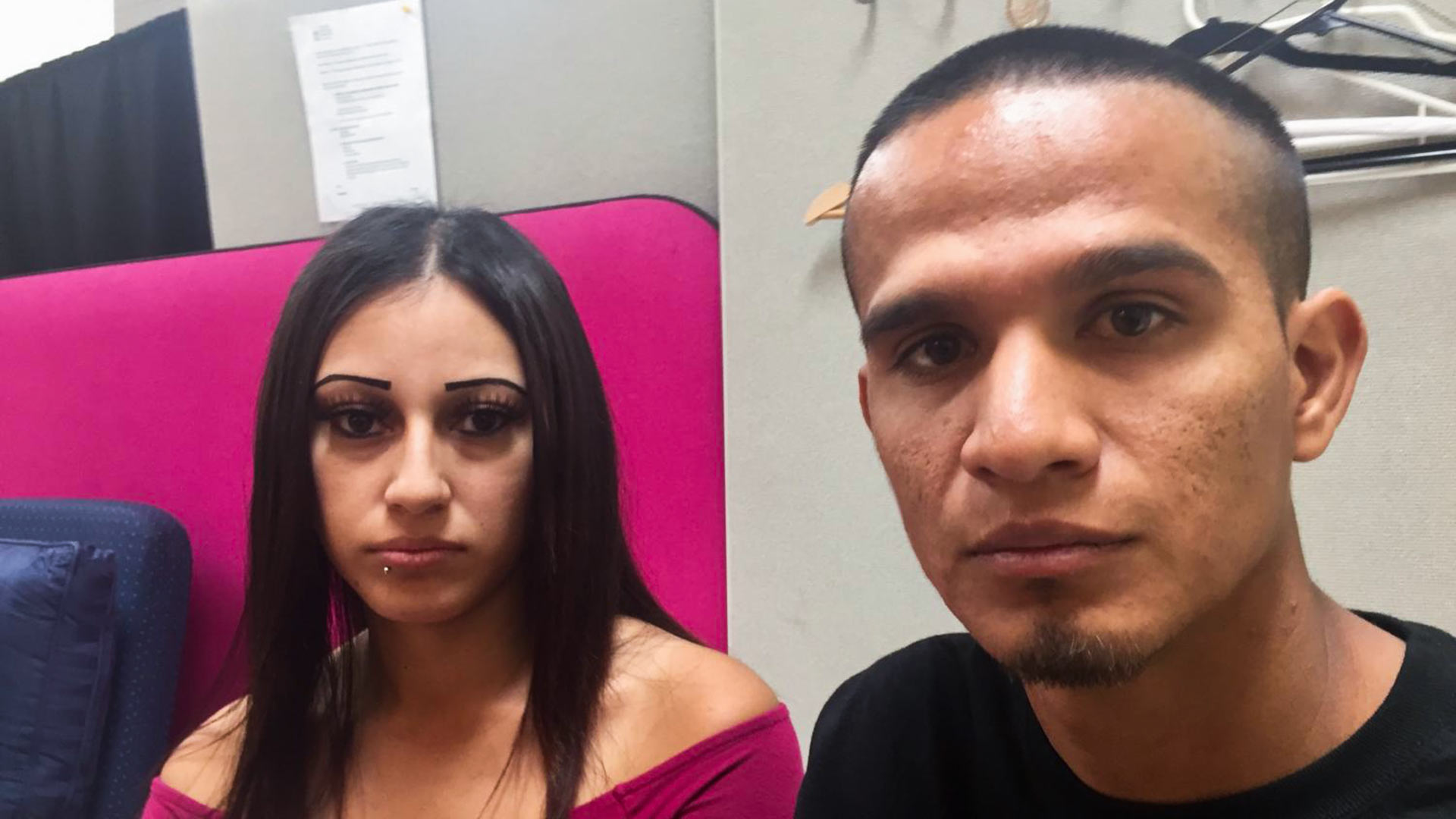 Jesus Berrones, right, will leave sanctuary at Shadow Rock United Church of Christ in Phoenix. Berrones and his wife Sonia, left, have a son battling leukemia.
Matthew Casey, Fronteras Desk
U.S. Immigration and Customs Enforcement has decided to postpone the deportation of an undocumented Mexican man whose son is fighting cancer.
Jesus Armando Berrones has a final order of deportation. But he will be allowed to remain in the country, and ICE's alternative to detention program, for at least another year.
The program requires him to do regular check-ins at the local ICE office.
An ICE spokesperson said in a statement that the agency decided not to deport Berrones for humanitarian reasons. This is the second time ICE has postponed deportation of Berrones.
Berrones, 30, has a son fighting leukemia.
To avoid deportation, Berrones went into sanctuary at Shadow Rock United Church of Christ last week. His lawyer said Berrones will now be going home.