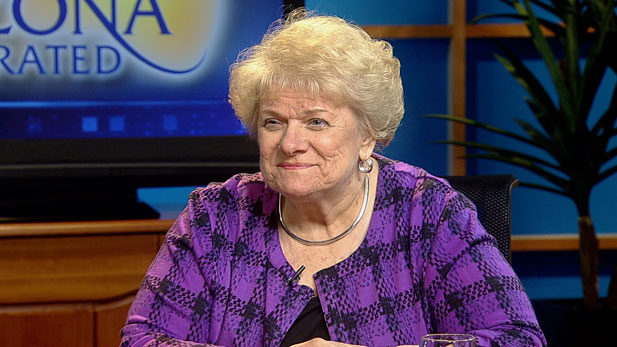 Lydia Baker, Medicare coordinator for the Pima Council on Aging, discusses healthcare reform. (PHOTO: AZPM)
As Congress gears up to tinker with the Affordable Care Act, those who have federally funded coverage will see some changes. Lydia Baker, the Medicare coordinator at the Pima Council on Aging, has seen firsthand how healthcare works, both before and after the reform law took effect.

She talks about how recent legislation has impacted coverage and the kinds of things her clients are asking. She also opens up about the changes she would like to see in health care, including a shorter waiting period for those who apply for disability insurance.
Lydia Baker visits the studio to give an update on medicare. (VIDEO: AZPM)