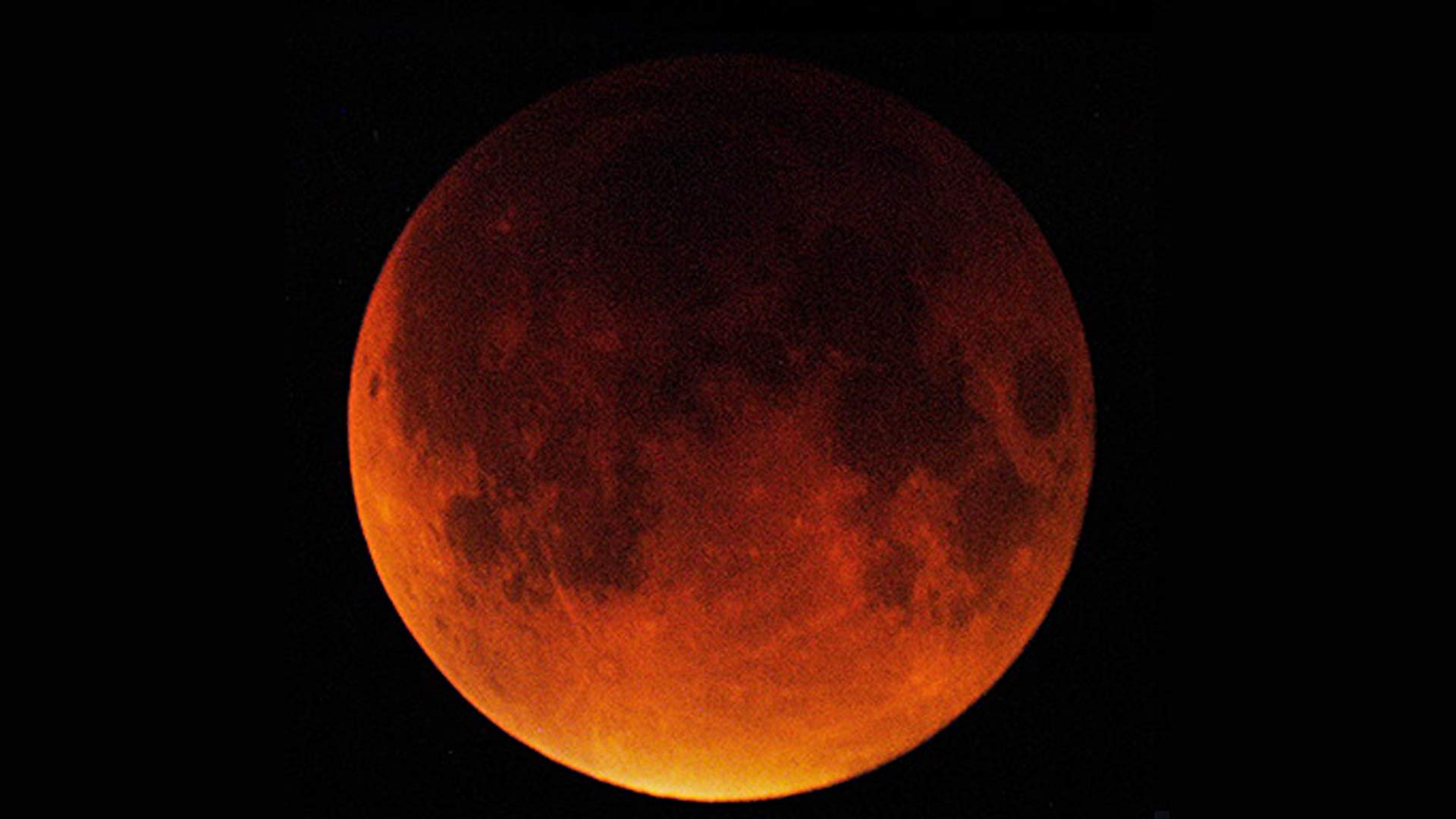 The full moon in total eclipse, Sept. 27, 2015. Photographed in Tucson, Arizona, by Steward Observatory astronomer Glenn Schneider.
Glenn Schneider
Wednesday morning's full moon will seem to disappear in the Earth's shadow, creating a total lunar eclipse.
This full moon has three descriptive names: blue, super and blood. "Blue" because it's the second full moon in the calendar month; "super" because it's at its closest to the Earth and appears larger than usual.
University of Arizona Steward Observatory astronomer Glenn Schneider is best known for chasing solar eclipses, but he'll be up, watching the moon. He explained where the term "blood" comes from.
"The Earth's atmosphere actually acts as sort of a filter. The red light passes through, and so it's diffused through the Earth's atmosphere into the moon's geometrical shadow. And so the illumination has a reddish color to it, and that's what gives the moon its distinctive, copper-like color," he said.
The Earth's shadow will reach the moon at 3:51 a.m. and totality commences at 5:51 a.m. The moon will set just after totality ends at 7:07 a.m. Schneider said the best viewing is at a place that has a clear view west, not blocked by trees, houses or the Tucson Mountains.
"It's just a very dynamic phenomena. It kind of connects you back with the basic workings of celestial mechanics. I mean you kind of understand that from an academic perspective, maybe, but actually being able to see the motions of the solar system at work, it's just a neat thing to watch," he said.