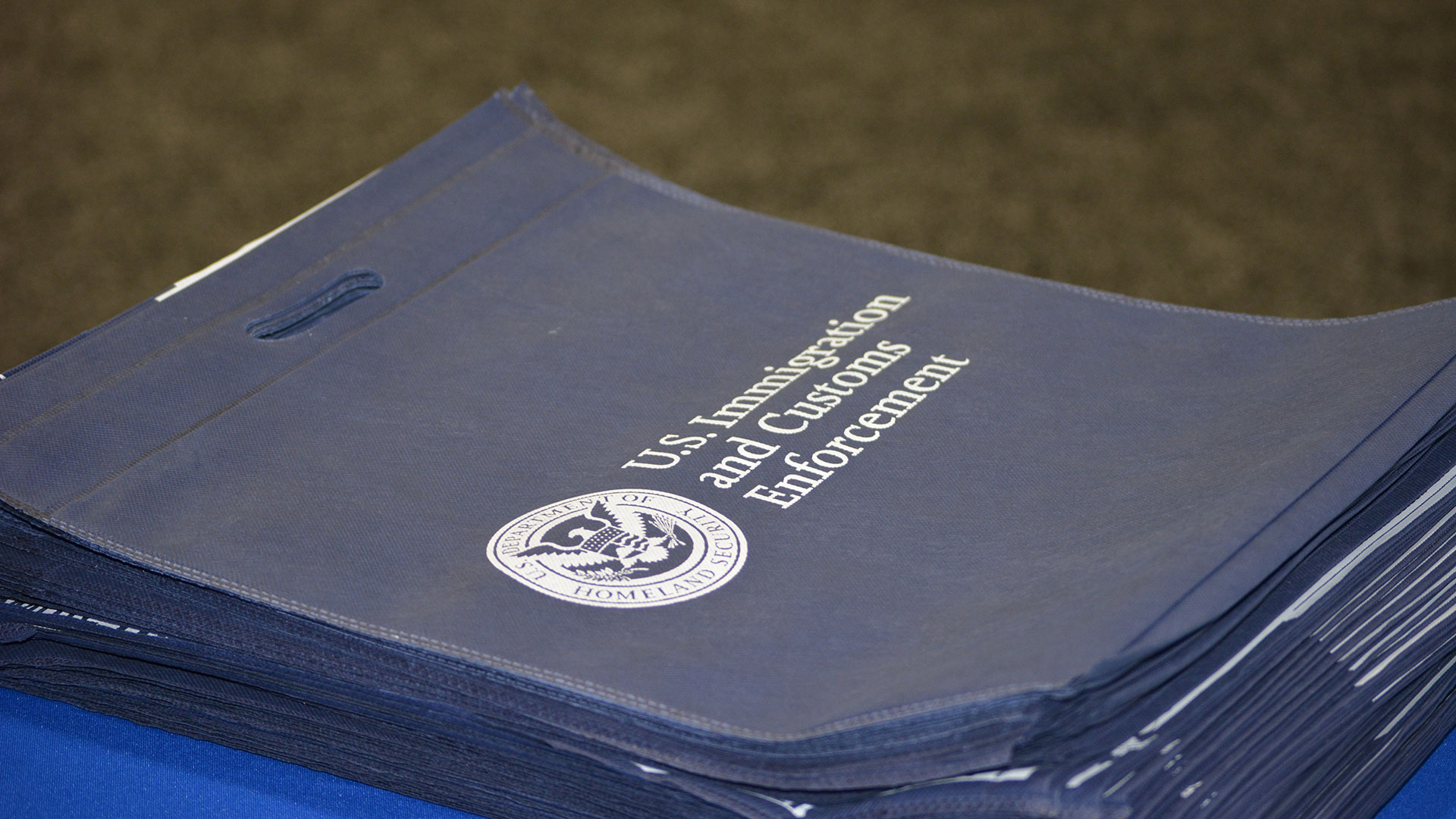 (PHOTO: Courtesy of Immigration and Customs Enforcement)
A government audit of U.S. Immigration and Customs Enforcement says the agency may be missing chances to identify and detain known or suspected terrorists.
The audit by the Office of Inspector General (OIG) for the Department of Homeland Security found at least one violation of ICE's own screening process for identifying known or suspected terrorists in every case file it sampled. OIG concluded the violations were due to limited program oversight and weak management controls.
ICE agreed with recommendations in the audit. ICE is now working to expand screening to include people who are under supervision, but not in ICE custody. The agency also plans improve access to information at field offices and bolster internal controls.