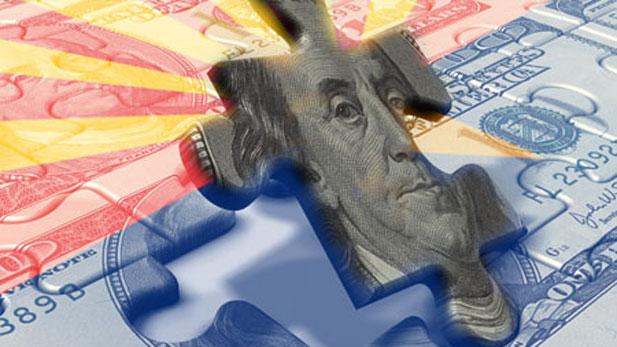 One party has withdrawn from a lawsuit meant to force the state to boost its education funding.
The Arizona Association of School Business Officials, which represents financial officers in school districts, was part of a lawsuit claiming the state inadequately met education spending requirements, specifically its obligation to provide school districts with money for capital improvements, such as building repairs.
In a statement, the organization said the governor's plans to increase education funding this year were the driving force behind its withdrawal from the lawsuit.
"We believe that the Governor's proposal has merit and provides the kind of support that brings immediate relief to our school districts versus waiting for the outcome of the lawsuit," the association's statement reads.
Gov. Doug Ducey's proposal includes expanded funding for many education purposes, including building repairs, teacher raises and school buses. His proposal is contingent on state House and Senate approval.