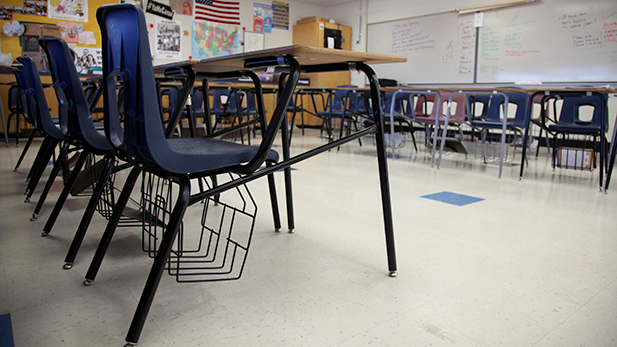 Fernanda Echavarri, AZPM
An annual poll conducted in early December by Expect More Arizona showed that nearly half of the 600 surveyed said a lack of adequate school funding and low teacher salaries are the most important issues facing voters.
Proposition 301, which increased teacher pay in previous years, is strongly supported by Arizona, said Christine Thompson, president of Expect More Arizona.
"The extension of Prop. 301, which is due to expire in 2021, had strong support across all political parties," Thompson said, "with 72 percent of voters supporting an extension and similar levels of support for potentially increasing Prop. 301."
Border issue were the second in importance for those surveyed, with 16 percent in favor. Government spending was third.
Expect More Arizona is a nonpartisan organization based in Phoenix that advocates for education.
The poll had a margin of error of plus-or-minus 4 percent.
Follow Brandon Mejia on Twitter or contact him via email at BMejia@azpm.org.