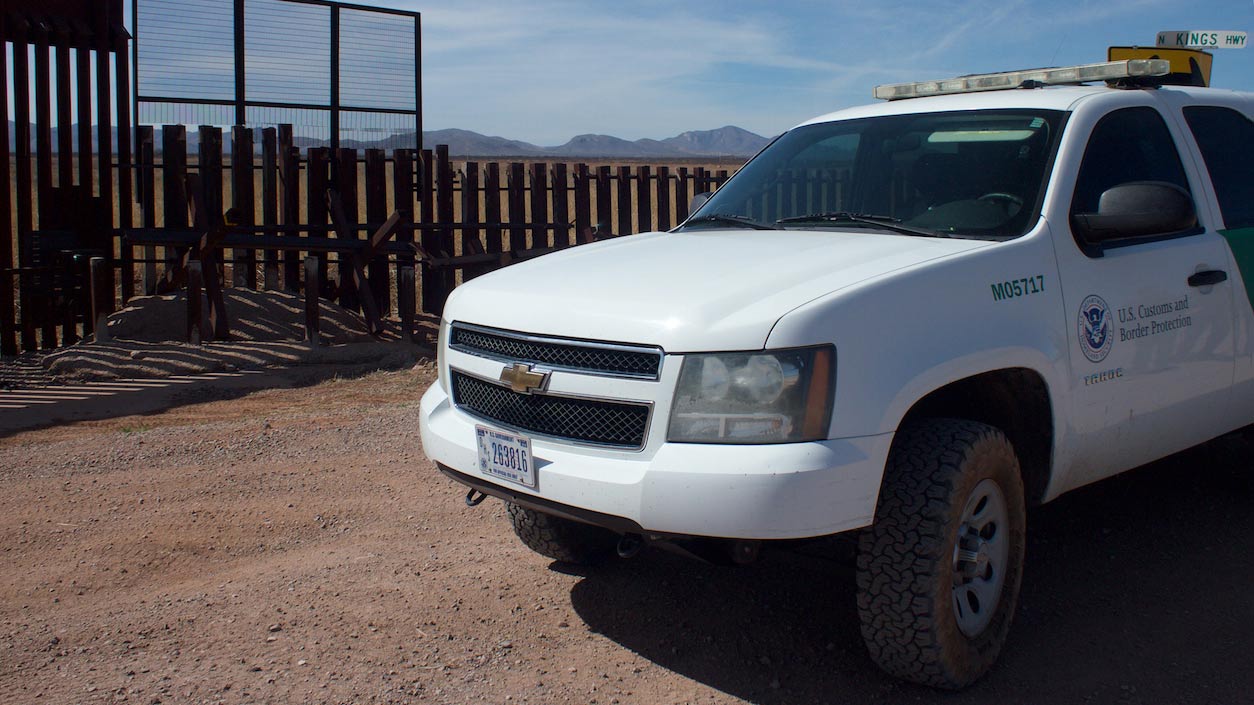 The Homeland Security Department's wall separating Douglas, Arizona, from Agua Prieta, Sonora, Mexico, ends about two miles west of both towns and becomes vehicle barrier intended to stop cars, not people.
Michel Marizco, Fronteras Desk
In one of his first tweets of the new year, President Donald Trump said 5,000 more border and customs agents will be hired in 2018.
That may be what the president wants, but Customs and Border Protection officials say he probably won't get it. That's because, currently, there are already 2,000 agent openings that haven't been filled.
The Border Patrol's union blames it primarily on the inability for prospective hires to pass a lie detector test. Union representatives say there must be something wrong with how the test is being administered.
But elected officials from the four Arizona counties that share a border with Mexico say the problem is the president's constant tweets and disparaging remarks about the border.

Sharon Bronson, the chair of the Pima County Board of Supervisors, said the Arizona Border Counties Coalition was recently formed by Pima, Cochise, Santa Cruz and Yuma counties to tell the president that you can't recruit quality people to work at Customs and Border Protection if you only talk about the need to build a wall.
"The border really is a very amenable place. It is a place of shared culture, and that's not the message that is being delivered," said Bronson. "It's a wonderful, diverse, economically booming area. And that's a story that needs to be told because that's what's happening at the border."
The newly formed Border Counties Coalition said if the White House isn't telling the real border story coalition members will. A marketing plan is in the works.