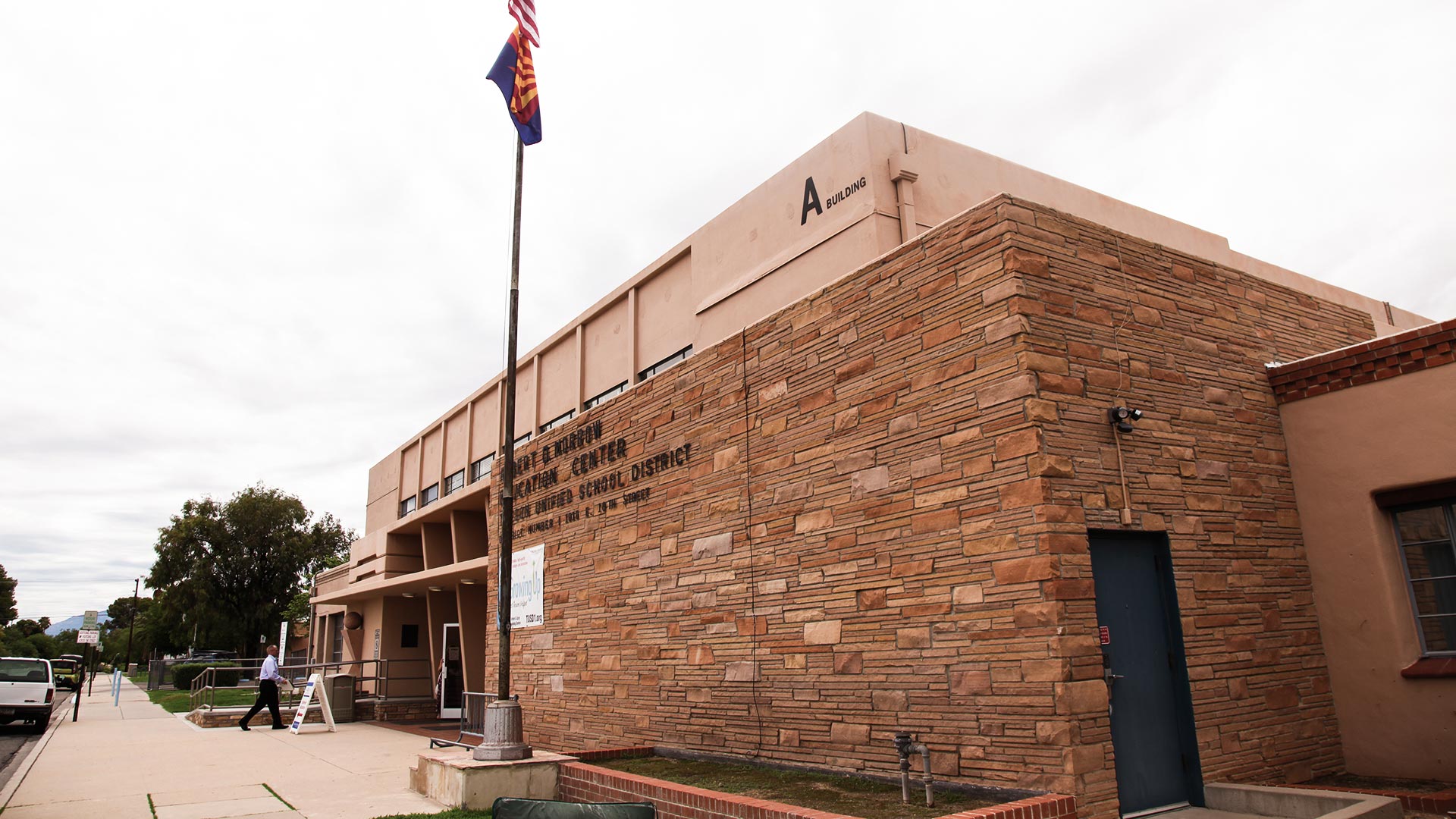 The Tucson Unified School District office, 1010 E. 10th St., Tucson, Arizona.
Nick O'Gara/AZPM
At the end of the fall 2017 semester, Tucson Unified School District had 81 total teacher vacancies, and 22 of those were for "exceptional education" positions, according to a human resources officer with the district.
Those 22 positions would add to the 439 currently employed by the district, out of around 3,000 teachers total, said Janet Rico Uhrig.
Exceptional education teachers are state certified to support the needs of students with visual and hearing impairments, students on the autism spectrum, and other special needs, Rico Uhrig said, and the openings have proven difficult to fill.
"A lot of times the [exceptional education] teacher vacancies have been historically, and will continue to be, those hard-to-fill positions."
It's a numbers game, she said. There simply are not enough certified candidates applying for the jobs. The district uses substitutes to fill in the gaps.
It also incentivizes teachers to move to exceptional education with a program called "Make the Move".
The numbers come amid a continuing critical teacher shortage in the state, with districts struggling to attract and retain teachers. A recent survey by the Arizona School Personnel Administrators Association found that 866 teachers had left their jobs in the first four months of the 2017-18 school year alone.