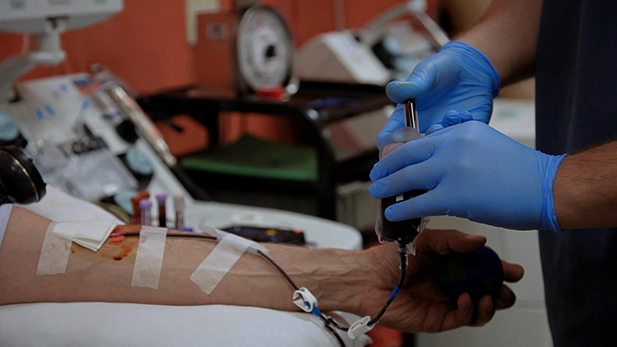 The Red Cross estimates that more than 41,000 donations are needed nationwide every day.

Andrew Brown, AZPM
In the seven weeks that follow Thanksgiving the Red Cross sees the fewest blood donations of the year.
"We are slipping into a critical period right now," said Samantha Biven with the Red Cross in Arizona. "The Red Cross needs to collect about 14,000 pints a day to meet the need."
She said last year at this time the organization was down 46,000 pints than what is typically donated.
Even though it accepts all blood donors, she said the Red Cross is currently looking for donors who are O negative and B negative.
"Our O negative are flying off the shelves to hospitals as fast as we are putting them up," she said.
Biven said in light of tragedies and devastating things that are experienced throughout the year, it's critical to have extra reserves on the shelves for when emergencies happen.
The Red Cross is giving incentives for donors throughout the month. Anyone interested can find a location through the organizations mobile app or online.