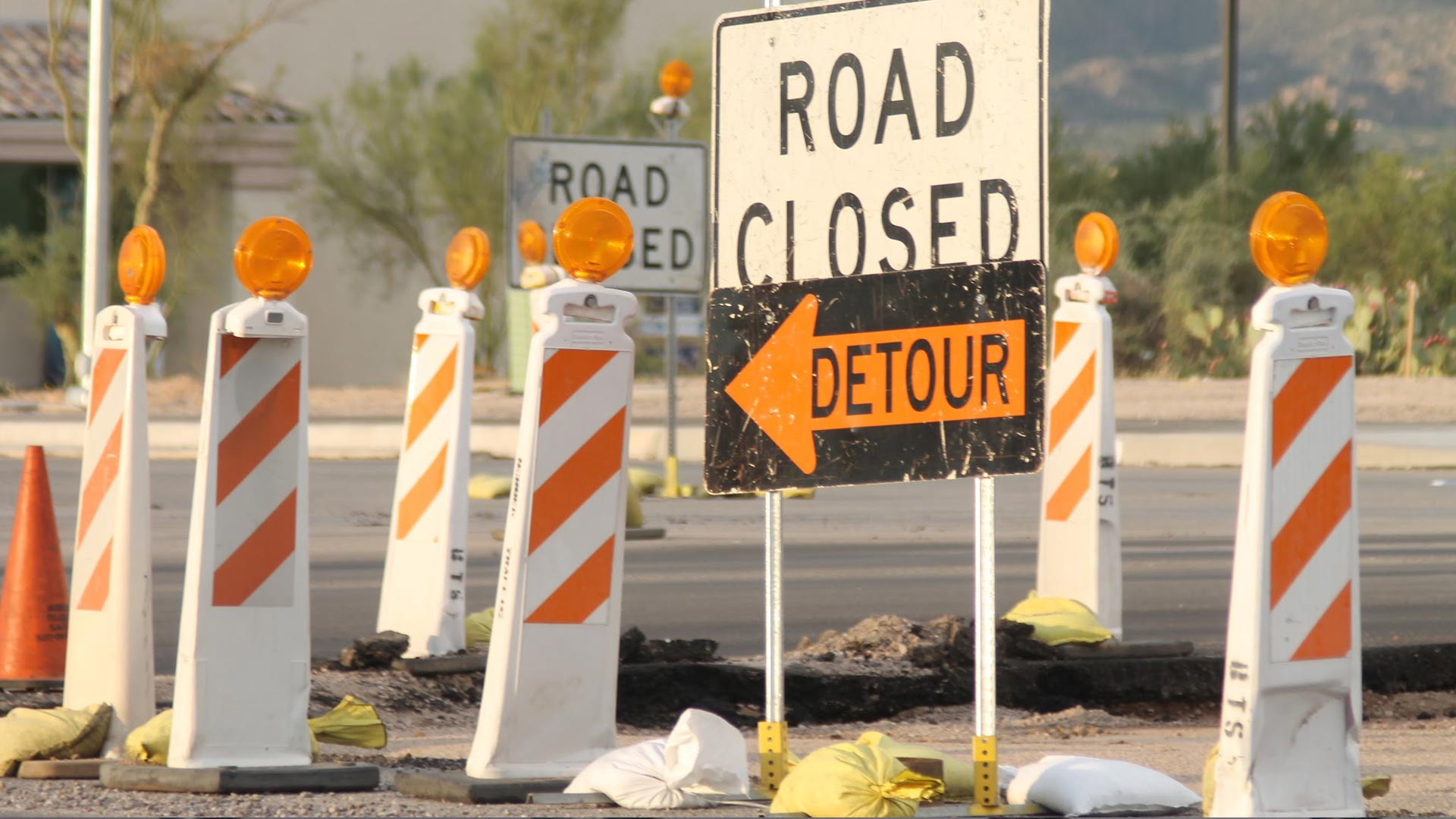 Detour signs at a road construction project.
AZPM Staff
Work to pour bridge decks for the new Interstate 19 and Ajo Way interchange will cause road closures Friday night into Saturday morning.
Both I-19 and Ajo will be closed from 10 p.m. Friday until noon Saturday.
Interstate traffic will be diverted to the on and off ramps of the Ajo exit. Ajo Way will be closed at the intersection.
Construction will not hamper entrances and exits into neighborhoods and businesses in the area.
The Arizona Department of Transportation recommends using interchanges at Irvington Road or 22nd Street instead.