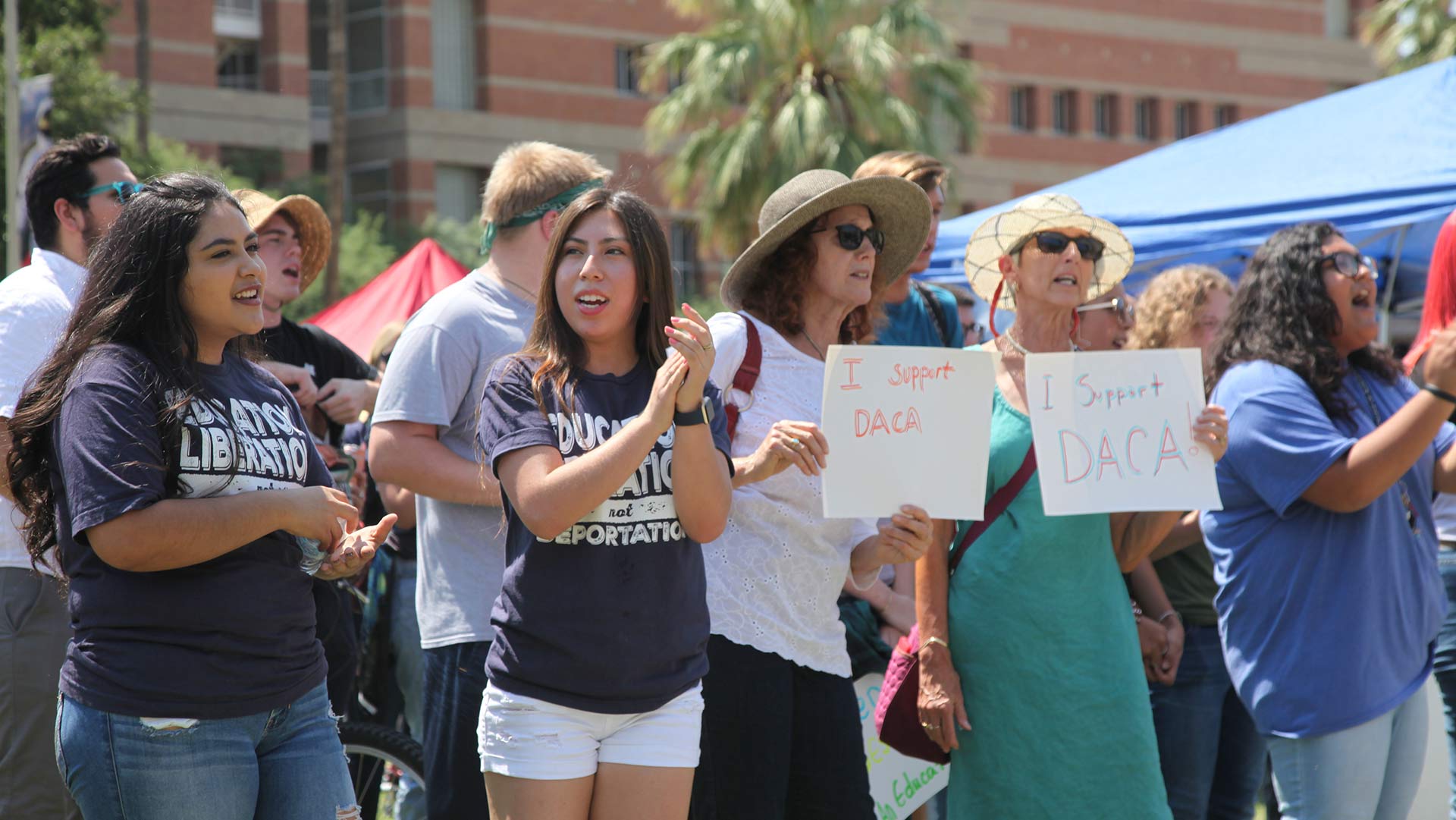 Demonstrators gather to protest President Trump's decision to end the DACA program, September 2017.
Zac Ziegler, AZPM
Efforts to find a permanent solution for 800,000 Deferred Action recipients in the U.S. have stalled in Washington. There are more than 30,000 Deferred Action for Childhood Arrivals recipients living in Arizona. Deportation fears are growing for those who are now adults with families and careers.

As a young girl, Karina Ruiz dreamed of being a scientist.
"In 2015 I was able to graduate with a Bachelor's of Science in biochemistry," she said.
But the would-be scientist became an advocate. Ruiz, 34, is the president of the Arizona Dream Act Coalition. She has three U.S.-born children and is a DACA recipient. She said older DACA recipients like herself have a lot invested in the U.S. Many have advanced degrees, children and careers.

"I could right now be doing science and helping in finding a cure for Alzheimer's or Cancer or other diseases – instead of fighting these political games that are happening in the state and nationwide," she said.
She says older DACA recipients should not be seen as undesirable.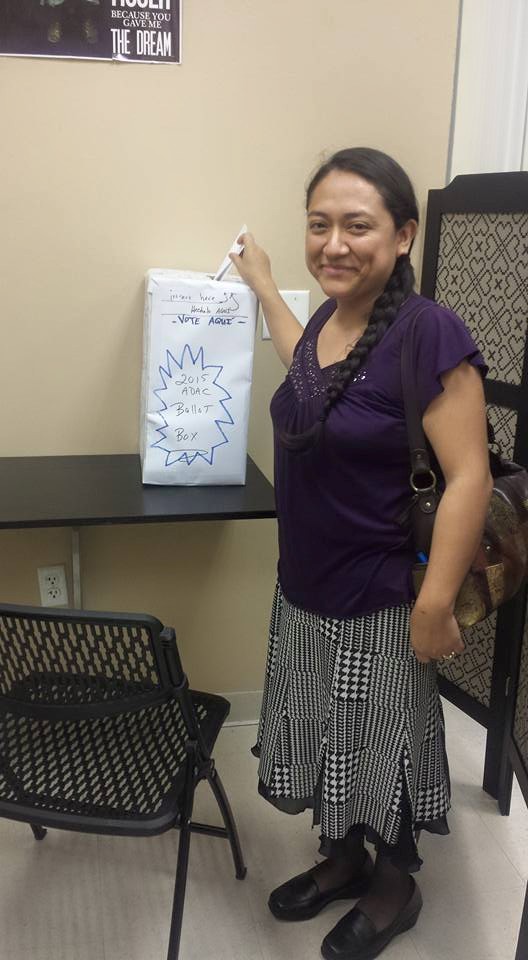 Karina Ruiz, President of the Arizona Dream Act Coalition (PHOTO: Arizona Dream Act Coalition)
"We are an asset. We are here to make this community a thriving community because we are part of it," she said.
The United We Dream organization estimates that almost 25 percent of Arizona DACA recipients are in their 30s, like Ruiz. They risk deportation and the loss of a career but more importantly the possibility of separation from their U.S.-born children.

Before President Barack Obama initiated DACA, a similar bill was called the DREAM Act.
Members of the Arizona Dream Act Coalition say many politicians, especially members of Arizona's U.S. Congressional Delegation who were opposed to the Dream Act, now privately support it. Ruiz said those politicians need to get off the sidelines.
"We've been able to change that narrative, and really awaken those people who for far too long didn't want to take a side," she said. "Right now, we are asking them, we are pushing them to take a side, that's why this issue has not been resolved in immigration, because people have been on the side line for far too long."
Instead of sending out holiday greeting cards, members of the Dream Act Coalition will be sending out information packets and making phone calls to keep the pressure on Arizona's local, state and federal elected officials to support and pass the Dream Act.