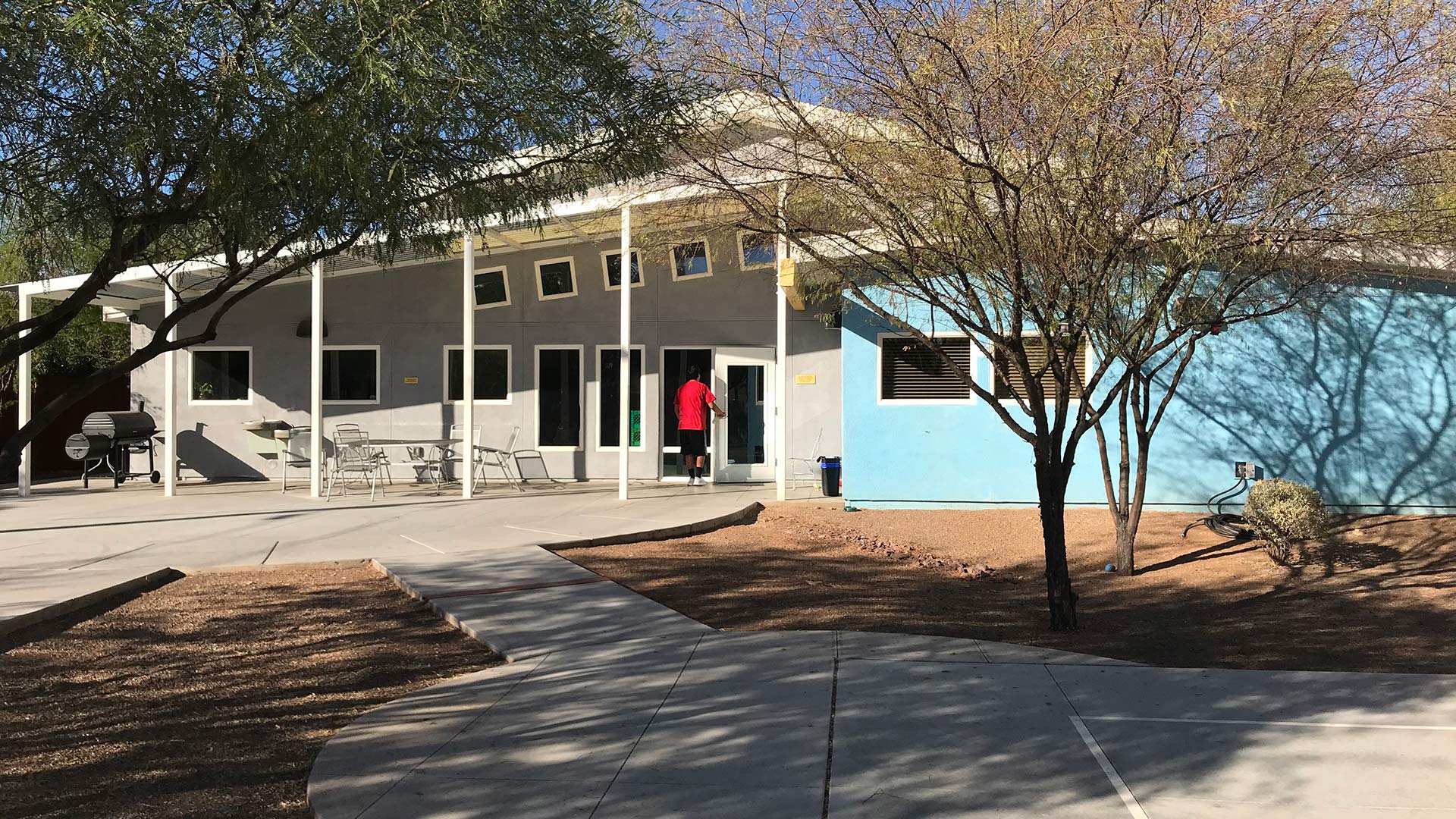 Our Family Reunion House in Tucson.
Nancy Montoya, AZPM
When the weather grows dark and cold in other parts of the country, the number of teen runaways increases in Southern Arizona. Many arrive in Tucson with little money, resources or connections.
The staff at Our Family Services' Reunion House breaks to play a game of hoops with a teenager staying at the shelter. Their stories vary, but the shelter staff knows why most homeless teens wind up here.    
Antonio Barsuto is the program manager at the Reunion House. It's the only government-funded shelter for homeless or runaway teens in Tucson. The majority of young people wind up here because of court-ordered removal from their families, he said.
"Neglect is probably the biggest one we see," said Barsuto.
Many who are not in the court system have run away from unstable and dangerous homes.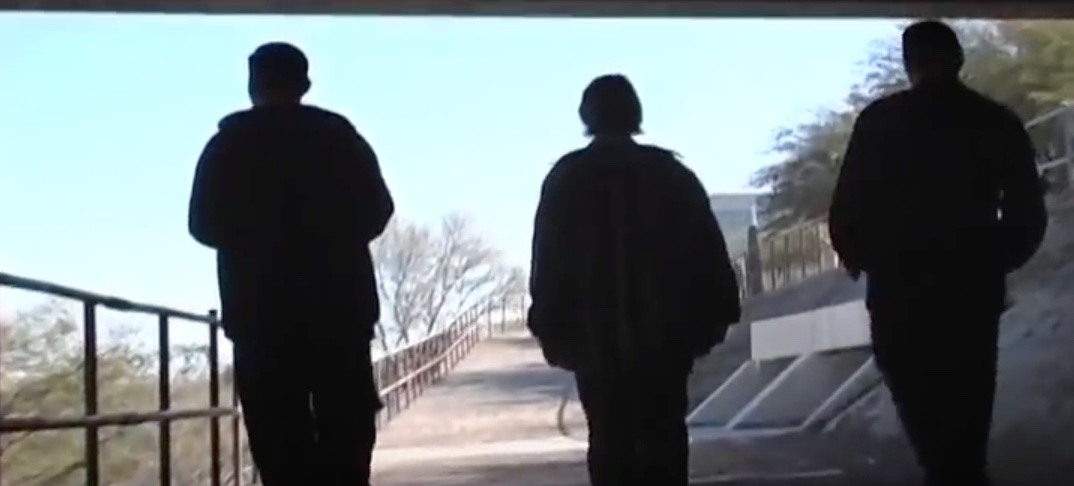 Homeless teens at underpass near Tucson Mall

Nancy Montoya
"They've lived on their own. They're bounced around. They never really had that figure in their lives to be consistent," saidBarsuto
The Reunion House expanded four years ago from nine to 20 beds.  More beds are needed, and there is planning underway to add them. But during November, National Runaway Prevention Month, the shelter said it is seeking donated supplies, like pillows, T-shirts, socks, toothpaste and toothbrushes.
For more information, visit the Our Family Services website.