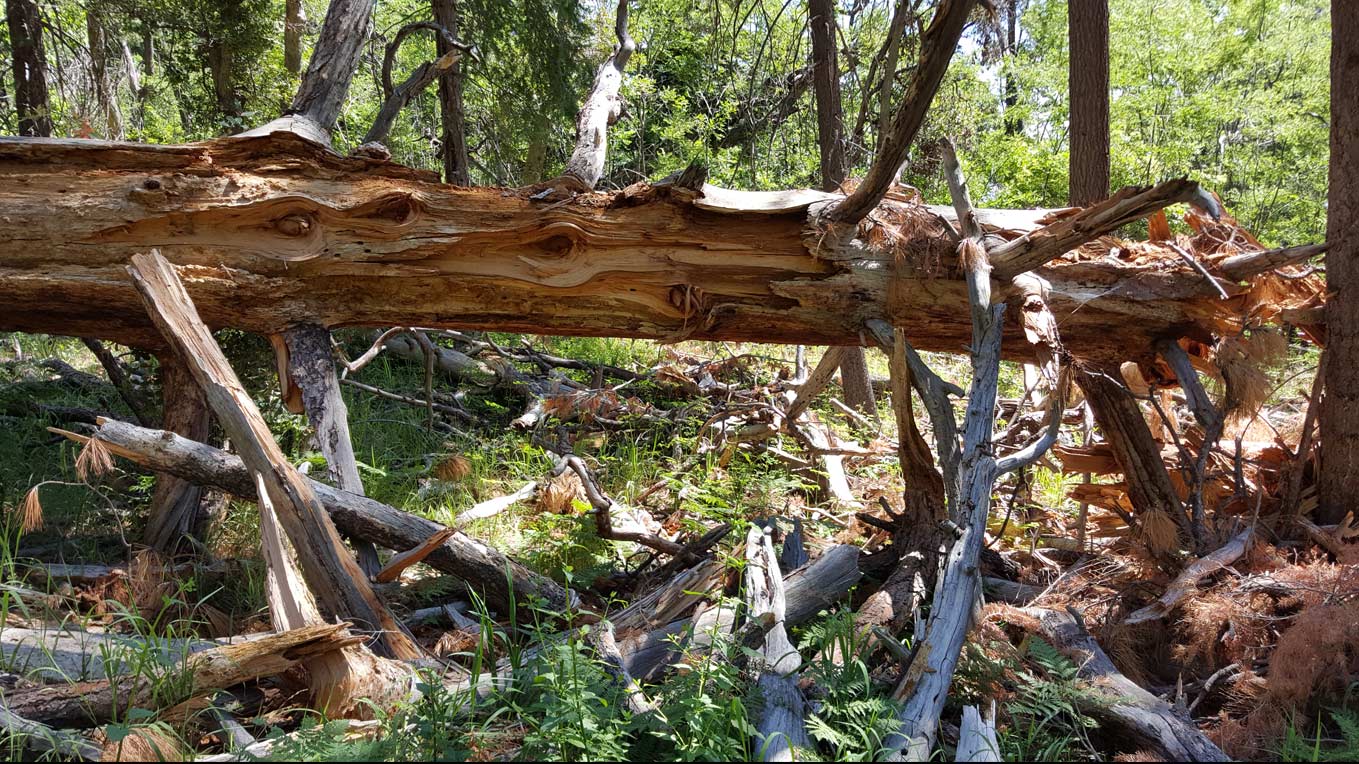 A fallen log on Mt. Lemmon, Coronado National Forest.
AZPM Staff
Coronado National Forest is offering a chance to harvest dead trees from Mount Lemmon for use as firewood.
Individuals can buy a permit for $20, which allows the harvest of up to two cords of wood. A cord is measured as a stack standing four feet by four feet by eight feet.
"It's providing fuel wood for people who like to have fires in the winter time, and it's also allowing us to get rid of some of the excess fuel loading, which could be fuel for wildfires, to get some of that off Mount Lemmon," said Forest Service spokesperson Heidi Schewel.
The wood must come from trees that are down or from trees that are dead and completely void of leaves. The trees must be no more than 8 inches in diameter at chest height.
"We want to make sure that it is dry and they're not cutting live trees because then pests can be transported, and we wouldn't want that to happen," said Schewel.
Permits and a map of areas where trees can be cut down are available at the Coronado National Forest Office at 5700 N. Sabino Canyon Rd., through Dec. 15.
Schewel said harvesters should consider going early enough to avoid issues caused by winter weather. Those with permits must also adhere to all rules about where motorized vehicles are barred from entry.