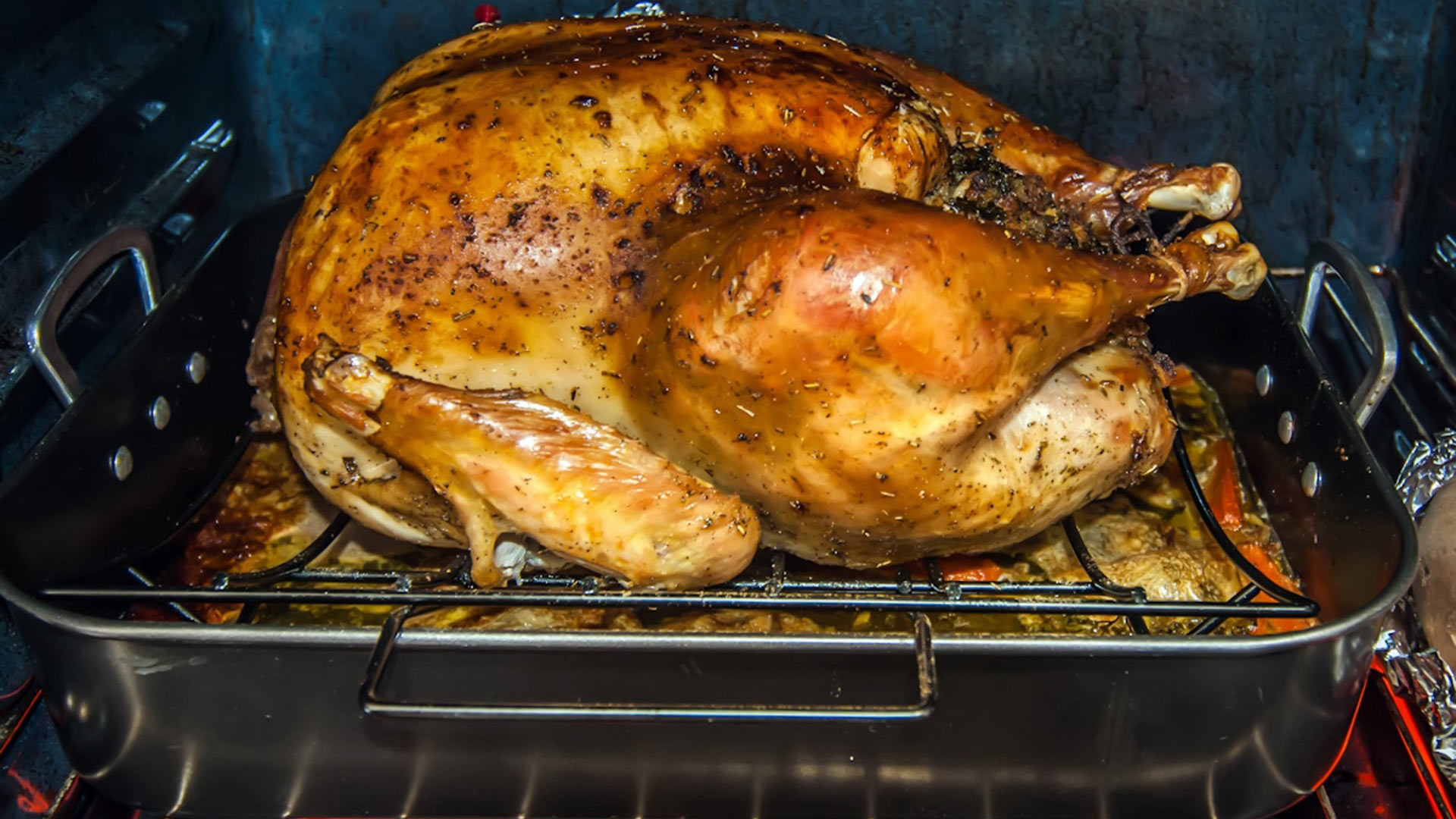 A roasting Thanksgiving Turkey.
Via Pixabay
The cost of a Thanksgiving dinner in Arizona is down 13.5 percent this year, according to the Arizona Farm Bureau.
The main cause in the price drop is a large supply of turkey.
"Thirty-four cents a pound down from last year. The turkeys went down from $1.23 to 89 cents a pound," said Peggy Jo Goodfellow with the Arizona Farm Bureau.
The average Thanksgiving dinner with all the trimmings will cost $39.82 for a family of 10, the Farm Bureau said.
The cost of an all-organic Thanksgiving meal decreased by $1.35, to $95.31.