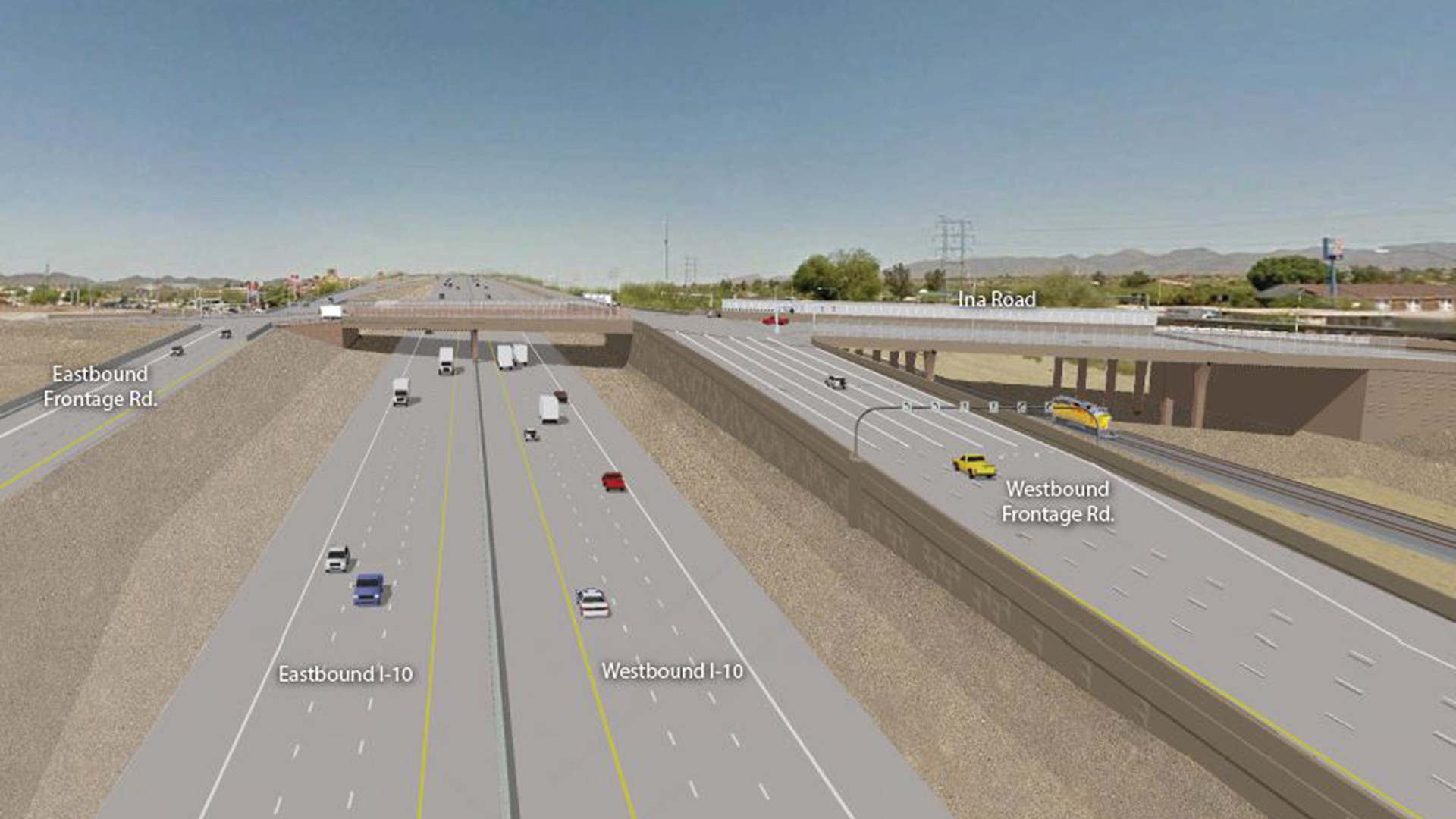 A rendering of what the new Ina Road and Interstate 10 interchange will look like when construction is complete. (PHOTO: Arizona Department of Transportation)
Arizona Department of Transportation officials said they have reached the halfway point on the redesign of the Ina Road-Interstate 10 interchange.
"We're right at the start of three or four milestones that are good markers to show that all of the work that we've been doing since this project started in February has been done well and done on time," said ADOT's Tom Hermann.
Crews have begun pouring portions of Ina road that are being rebuilt leading up to the bridge and are also working to have portions of the redesigned stretch of I-10 finished in the coming weeks.
That would allow traffic to shift off of the temporary lanes that are currently in use.
"December we'll move the eastbound lanes," said Hermann. "Middle-to-late January we'll be moving the westbound lanes to that same pavement. For the next year we'll have three lanes going in each direction to keep traffic flowing just as it is now."
Hermann said the project is moving along at the pace ADOT projected. He said Ina Road and other closed roads in the area should reopen in early 2019 once the project is complete.