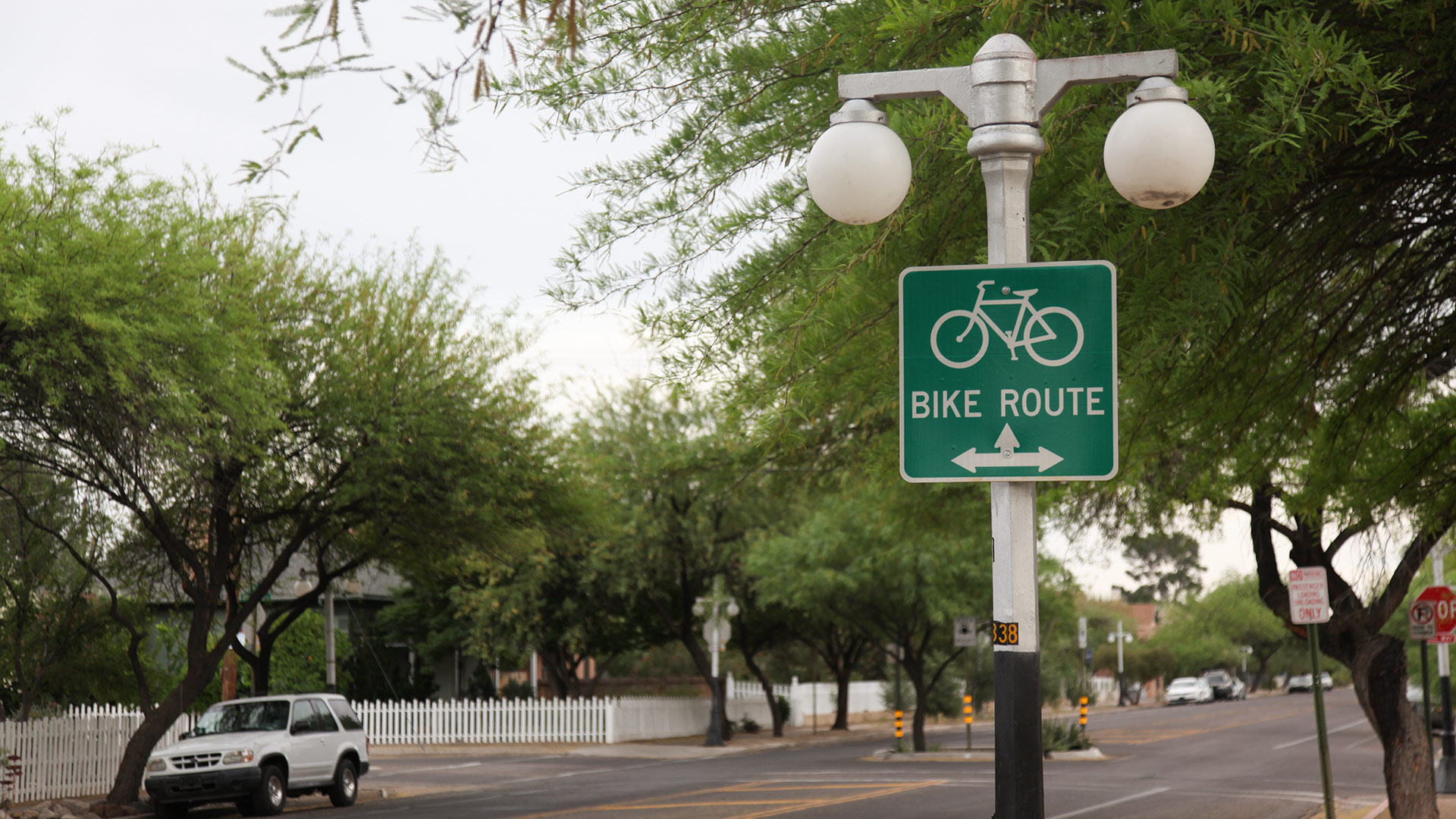 A bike lane in the Armory Park neighborhood
Nick O'Gara/AZPM
For anyone commuting to work downtown, heading to class at the university or exploring Tucson as a visitor, the city is adding a bike-share program to expand transit options.
The bike stations for the program, called Tugo, are self-service and solar powered. The 36 locations will be installed throughout downtown and the university, connecting to the Sun Link streetcar boarding stations.
"They can hop on a bike, go to a station, leave the bike off, hop on a bus, and go to where they need and back," Mayor Jonathan Rothschild said.
Cost per ride is determined by hourly usage. Funding for the system comes from sponsorships and federal grants.
Rothschild would like to see the biking community grow through the program.
"One of the things we know about our community, we're always highly rated as a bike community," he said. "One of the things we need to step up is our commuter biking community."
The map below shows where those stations will go.