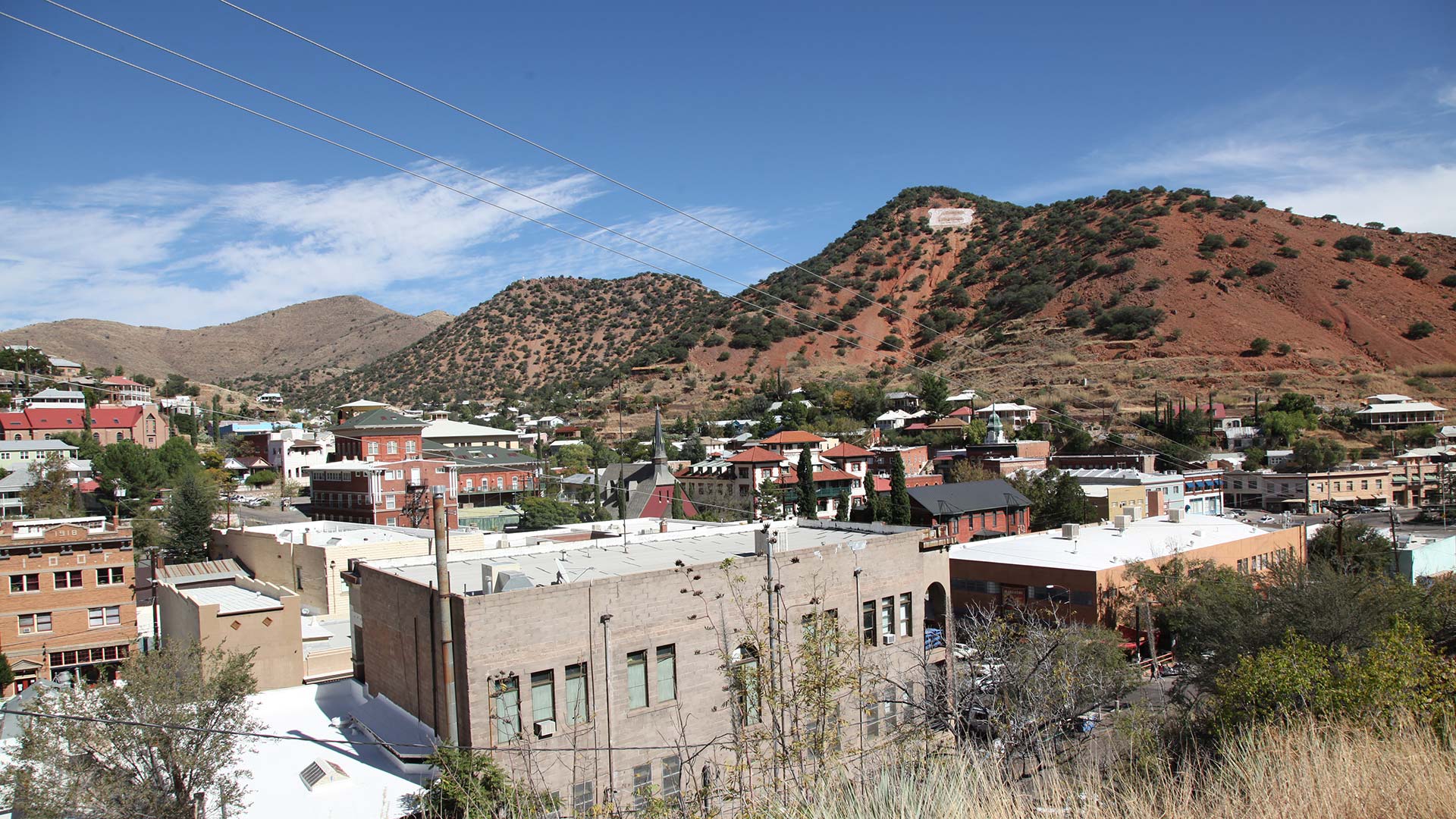 A view of downtown Bisbee.
Zac Ziegler, AZPM
Bisbee's 2013 ban on retailers distributing single-use plastic bags appears to be coming to an end.
The Bisbee City Council voted unanimously Monday night to draft a new version of the ban that would make the ordinance voluntary.
The reworded ordinance will be put to a vote at the council's Nov. 7 regular meeting. The new version would move Bisbee into compliance with a 2016 state law that bans municipal governments from regulating containers such as plastic bags.
The proposed ordinance would be worded in a way that allows the city to fight the matter in the future.
"At a later date, if the council so decided and found resources to address a potential lawsuit so the city wouldn't be exposed, we could do it," said City Attorney Britt Hanson.
On Oct. 24, Arizona Attorney General Mark Brnovich concluded that Bisbee's plastic-bag ban violated state law, which started a 30-day deadline for the city to change the law or lose its slice of shared revenue from the state.
Bisbee officials had to decide if they wanted to challenge the ruling or comply with state law.
A major reason the city chose to comply with state law is a promise from the city's biggest retailer, Safeway, that it will continue to offer only paper bags.
"Of course, since this is voluntary, that would be up to Safeway to change at any time. But at this time they're giving us a show of support, and we really appreciate that," said Hanson.
Hanson previously expressed concern that the city would not have the money to fight the matter in court. The cash-strapped city is dealing with concerns over fulfilling public-safety pension obligations and rebuilding its city hall, which was severely damaged by a fire Oct. 11.