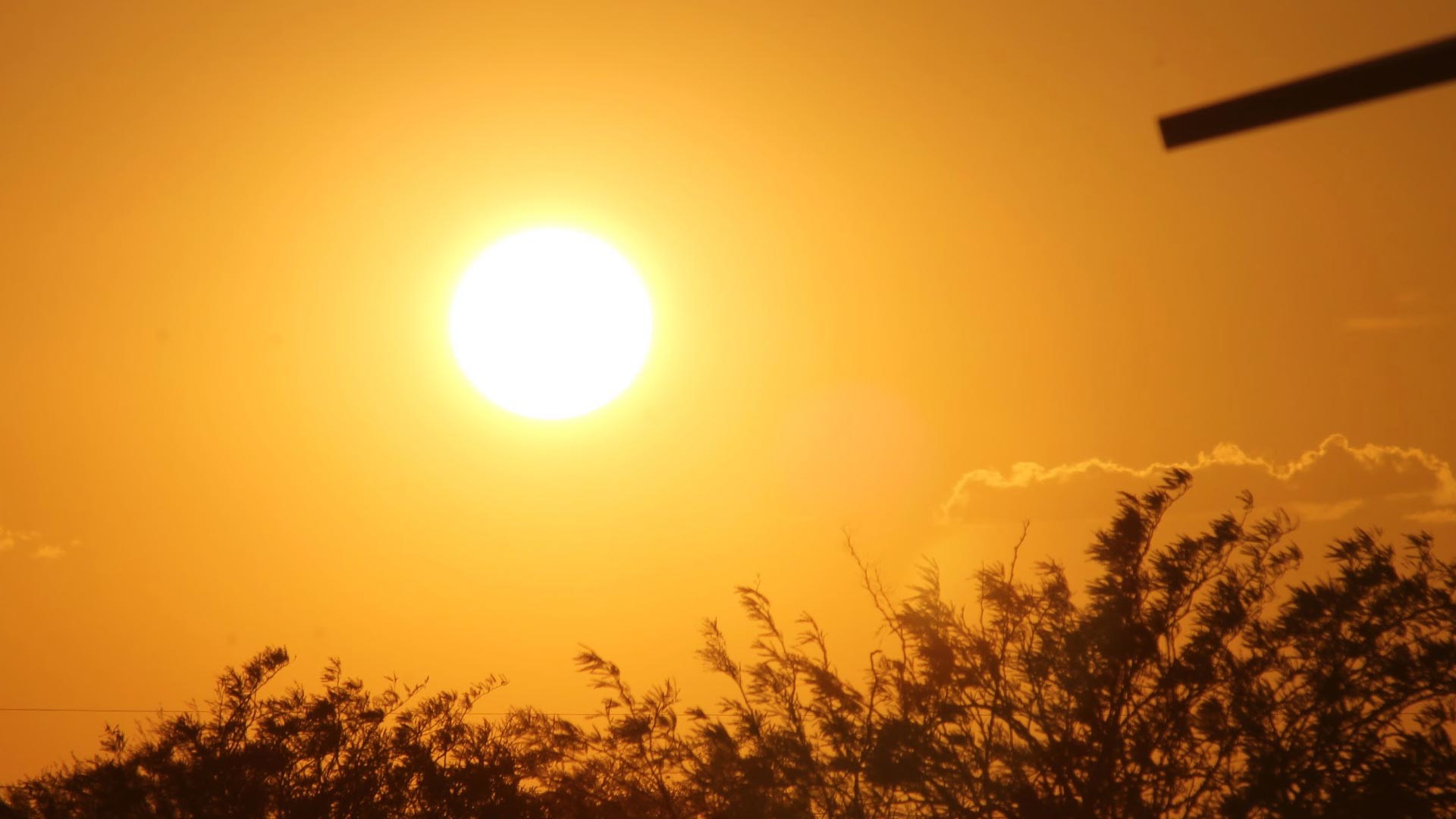 The bright sun sets behind some trees near Soleng Tom Elementary School on Tucson's east side.
AZPM Staff
A new analysis shows nearly two-thirds of Americans are experiencing an increased number of extreme-heat days.
The analysis by the Natural Resources Defense Council, an international nonprofit environmental organization, uses data comparing the period between 2007 and 2016 to the years between 1961 and 1990. 
About 210 million Americans experienced a greater number of extreme-heat days in the past 10 years than they did during those previous decades.
Juanita Constible with the NRDC said the future looks grim for those who live in desert regions.
"You're almost already at the livable threshold," Constible explained. "It doesn't take a whole lot of additional heat to make desert communities really dangerous. People with air conditioning are pretty safe, but homeless people, people that work outside like members of the military or farmworkers, are at incredible risk of heat-related illnesses and death."
"You're almost already at the livable threshold"
Constible said in the short-term, communities need to have early-warning systems for extreme-heat days and access to cooling centers. Over the long-term, she said, the nation needs to find ways to cut back the carbon pollution that is the root cause of the warming.
A total of 93 percent of Arizona's population faces at least nine more than expected extreme summer heat days annually.   
Severe heat is the No. 1 cause of U.S. weather fatalities. More than 65,000 Americans visit the emergency room each summer due to heat-related illnesses.