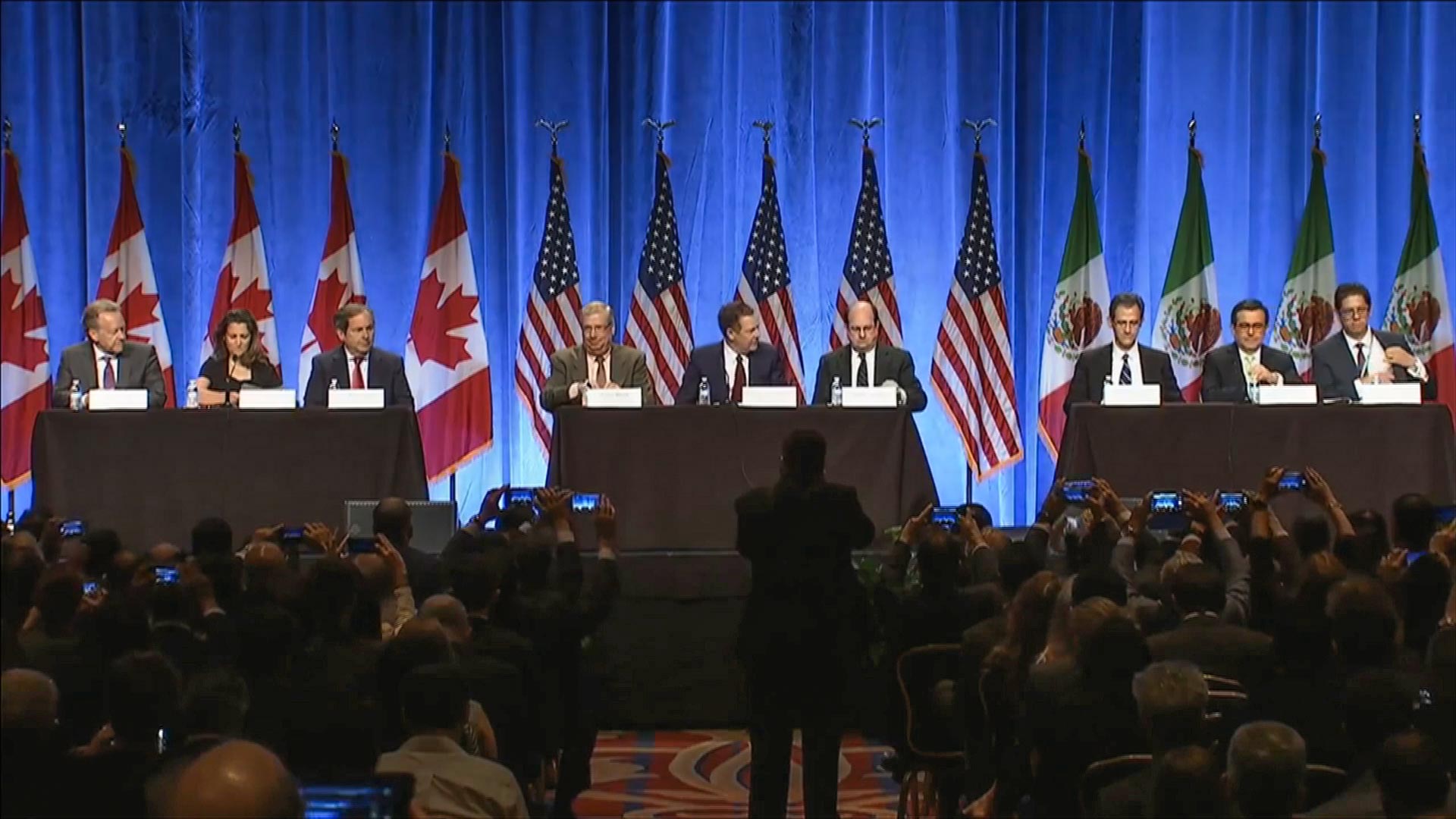 Members of the NAFTA negotiating teams from the U.S., Canada and Mexico, Aug. 16, 2017
C-Span
A consultant following the talks to renegotiate the North American Free Trade Agreement thinks it could be more than a year before a new version of NAFTA is finished.
Marco Lopez is the former mayor of Nogales, Arizona, and a former top-level Customs and Border Protection official. He now runs the consulting firm Intermestic Partners.
During a recently-closed session of talks, he said, the U.S. brought up the idea of altering the current trade rules regarding food goods that move between the countries.
"Some language was introduced or proposed that would offset the tariff paid for products coming into the U.S. from Mexico, but wouldn't reflect the same for agricultural products going from the U.S. to Mexico," he said.
Food import and export is not currently mentioned in NAFTA. Lopez said those goods have been historically governed by a World Trade Organization agreement, allowing for the free movement of most foods between the countries, with no tariffs.
Talks to renegotiate the trade deal between the U.S., Mexico and Canada were originally scheduled to resume Oct. 23, but have now been pushed to the week of Nov. 13.
Lopez thinks the introduction of food goods into the conversation could result in delays that would push the issue into election season in two of the three countries involved.
He said further delays could result due to Mexico's general election on July 1, 2018.
"I think we're looking at a mid-to-the-end of September 2018 time period for this to get wrapped up, at least for the discussions to get wrapped up. Then it will be up to the U.S. Congress, which has elections of its own that November."
If congressional leadership decides the resulting deal could hurt campaigning for the U.S.' November mid-term election, they may hold off on a vote, further delaying a new NAFTA.