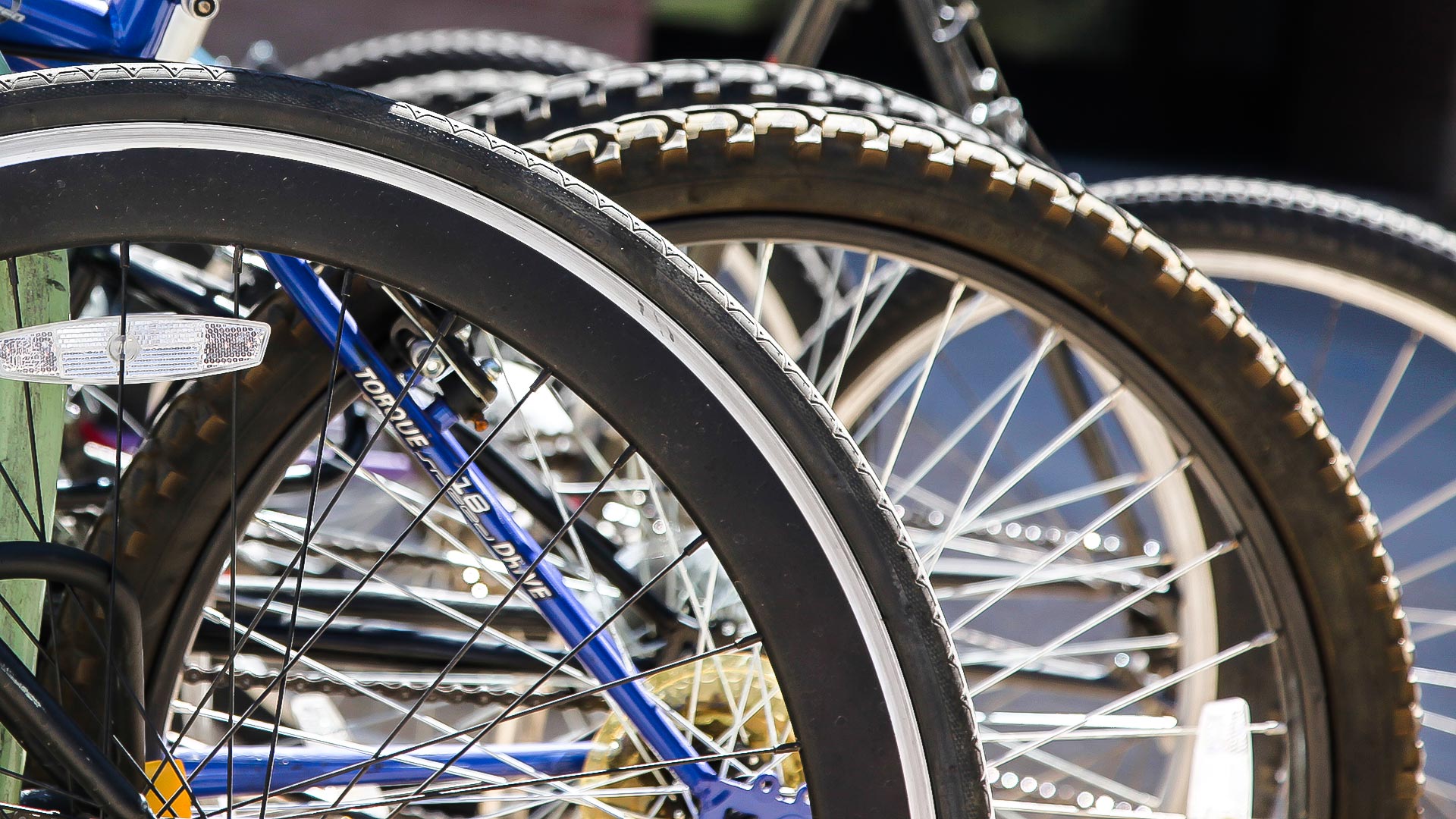 Bicycles on the University of Arizona campus.
Nick O'Gara, AZPM
Pima County has deemed Oct. 27 Walk and Bike to School Day.
The day is a collaboration between area schools and the Pima County departments of Transportation and Environmental Quality.
Organizers say often times, the event is more about encouraging parents than students.
"It's really easy, especially with low gas prices, to just hop in the car and drive a few blocks to school and then go from there on to work," said Matthew Zoll, the bicycle and pedestrian program manager for the county. "Parents are pressed for time, we can certainly understand that, but perhaps once a week, they could make this a goal."
The event is meant to encourage young people to exercise and also reduce the amount of car emissions their parents put into the air.
Zoll said officials realize the modern schooling practices such as open enrollment and charter schools can make driving necessary for many.
"But hopefully we can see a certain number of people, especially within a mile or two of school who can get back to walking and biking to school," he said.
More than 50 schools are participating in the event this year. The schools will encourage students to walk or bike with giveaways and teach them how to navigate traffic safely while on foot or cycling.
International Walk and Bike to School Day is October 4th, but local organizers usually push the day back a few weeks to make sure it's cool enough for students to participate.