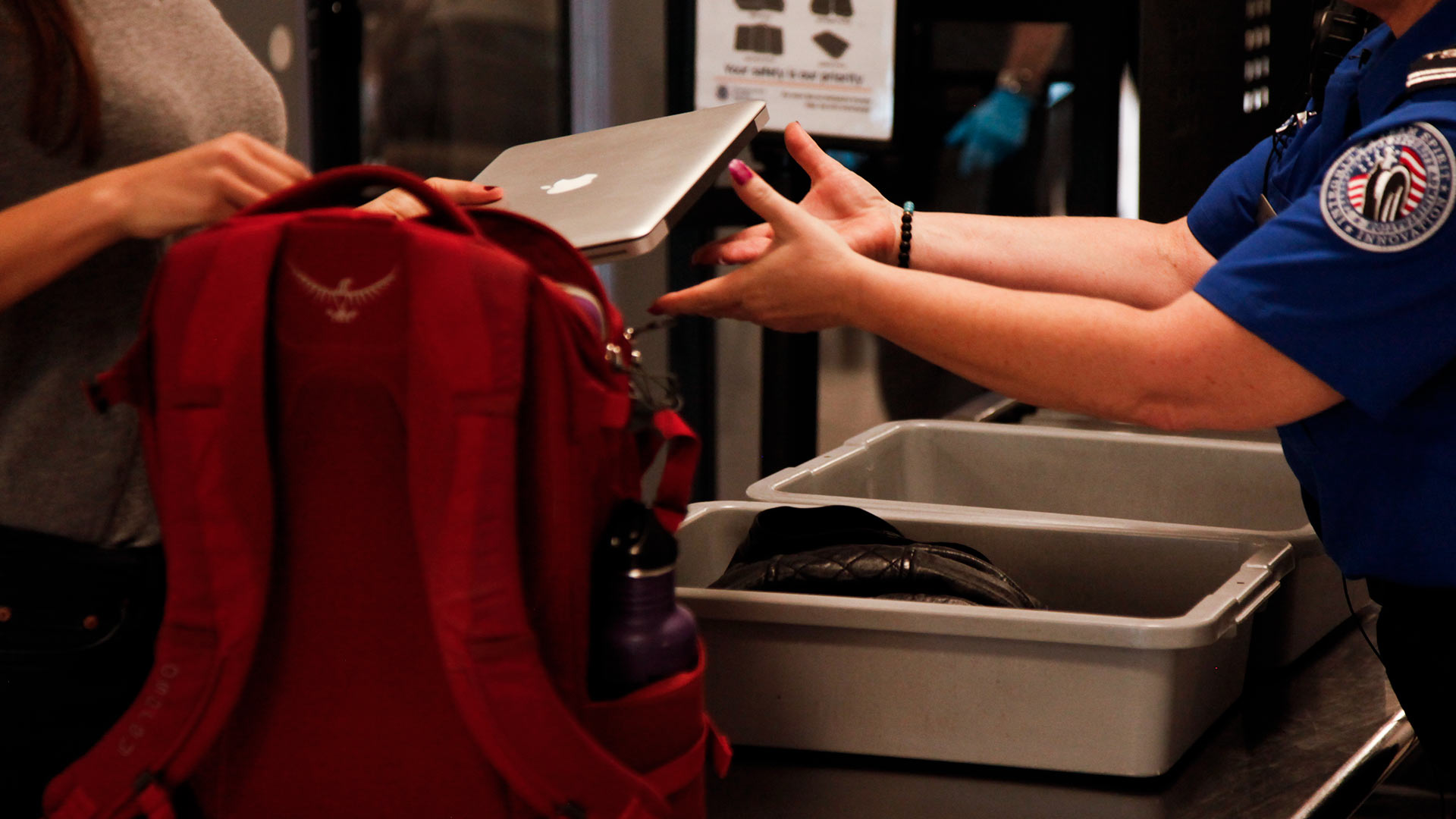 Tucson International Airport changed its rules regarding security Oct. 24, 2017.
Zac Ziegler, AZPM
Anyone flying out of Tucson International Airport now has to take any electronic device larger than a cell phone out of their carry-on baggage and place it in a plastic bin for X-ray screening.
A Transportation Safety Administration spokesperson said the policy applies to most any item that plugs into a wall outlet or has a battery.
"The procedures described apply only to passengers who go through the general, standard screening lanes," said TSA's Lorie Dankers. "The new security measures do not apply to passengers enrolled as [Department of Homeland Security] trusted travelers who are being screened in a dedicated TSA pre-check lane."
The new screening procedure is in place at airports in Tucson, Phoenix, Mesa, Flagstaff, Prescott, Show Low, Page and Bullhead City. Yuma's airport is expected to have the procedure in place by the end of the month.
Dankers said travelers should consider packing their carry-on in a way that makes electronics easily accessible for screening.
"Also, I think it's helpful to take a mental inventory of the electronics you're traveling with so you don't forget what they are, and when you come to the checkpoint you can take those out and get through quickly."
She also recommended travelers should arrive at least 90 minutes prior to a flight at Tucson International Airport while staff and travelers accommodate to the more thorough screening.
The new procedure does not alter existing policies on what electronic devices are allowed on to planes.