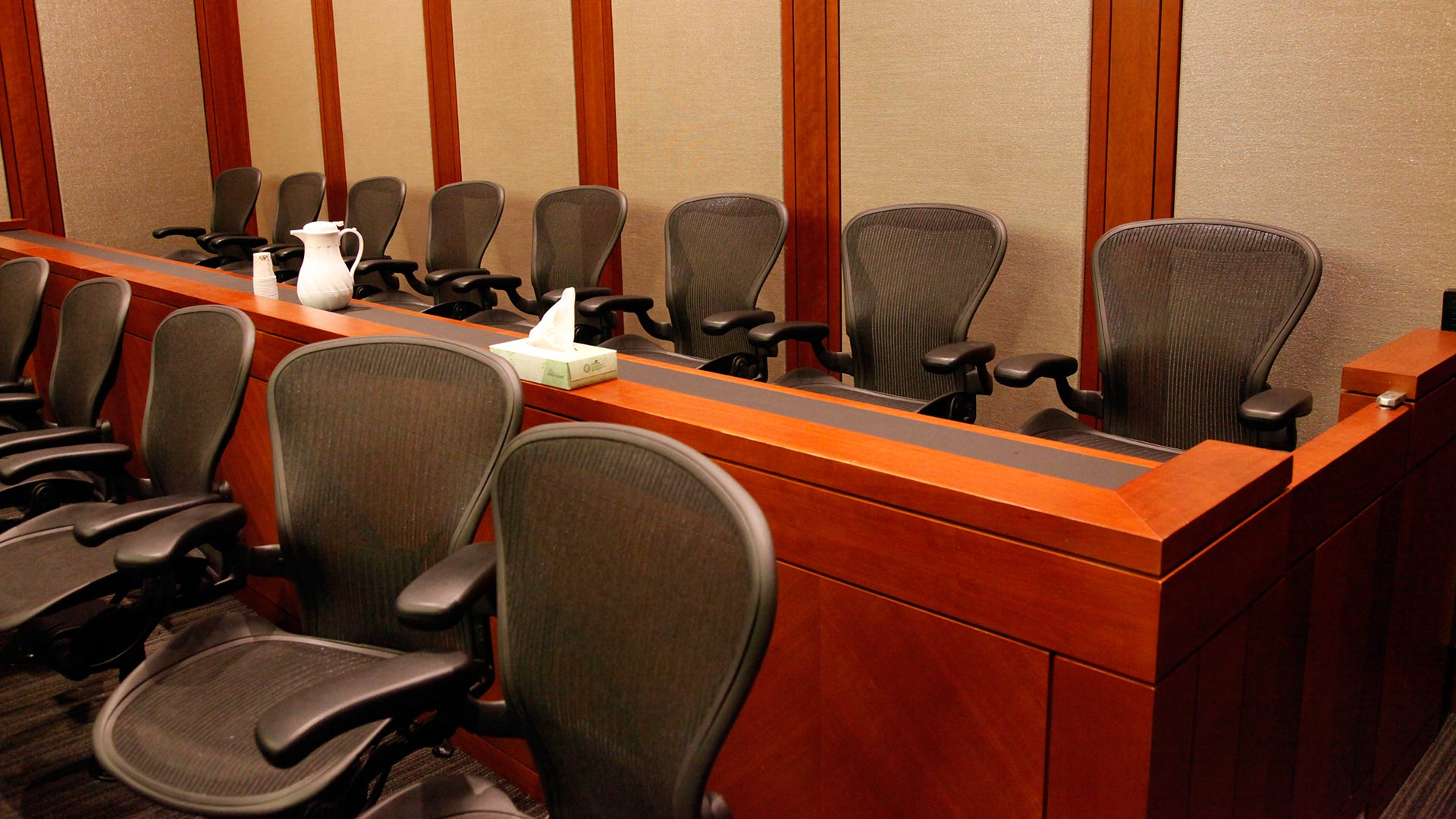 Empty seats await their jurors. (PHOTO: Mariana Dale, AZPM)
Pima County Superior Court is warning residents in its jurisdiction that a phone scam appears to be on the rise in the area.
The court has received numerous complaints from Pima County residents who said they have received a phone call from someone informing them that they have missed jury duty and must pay a fine immediately in order to avoid arrest.
The scammers inform the person that they must go buy a prepaid debit card and give the scammer the number over the phone.
Scammers targeted the area using the same tactic in 2014.
A court official said scammers are hoping people are unaware of how the system works.
"Even if there were some failure-to-appear action, you would be notified, you would come into court," said Pima County Superior Court Jury Commissioner Kathy Pollard. "We would never ask for money up front. Basically, we're just trying to get people to reschedule their service. We're not trying to punish anyone."
Standard procedure to get service rescheduled, according to Pollard, is not to call, but to send a postcard in the mail informing the person that they missed jury duty and need to reschedule.
The scheme is very similar to one that the Internal Revenue Service has warned is happening in Southern Arizona as recently as August. Those scammers claim to be IRS agents who are collecting back taxes.
"I've even gotten the IRS call at my house, and it does make your heart skip a beat," said Pollard. "And that's what these scammers are taking advantage of, the good citizens of Pima County who want to do the right thing if they think they've missed jury service or haven't paid taxes."
Tucson Water and Tucson Electric Power have also warned about similar scams in recent years where the caller threatens to shut off utility service without immediate payment.
All of the above parties said they do not call customers demanding immediate payment over the phone.