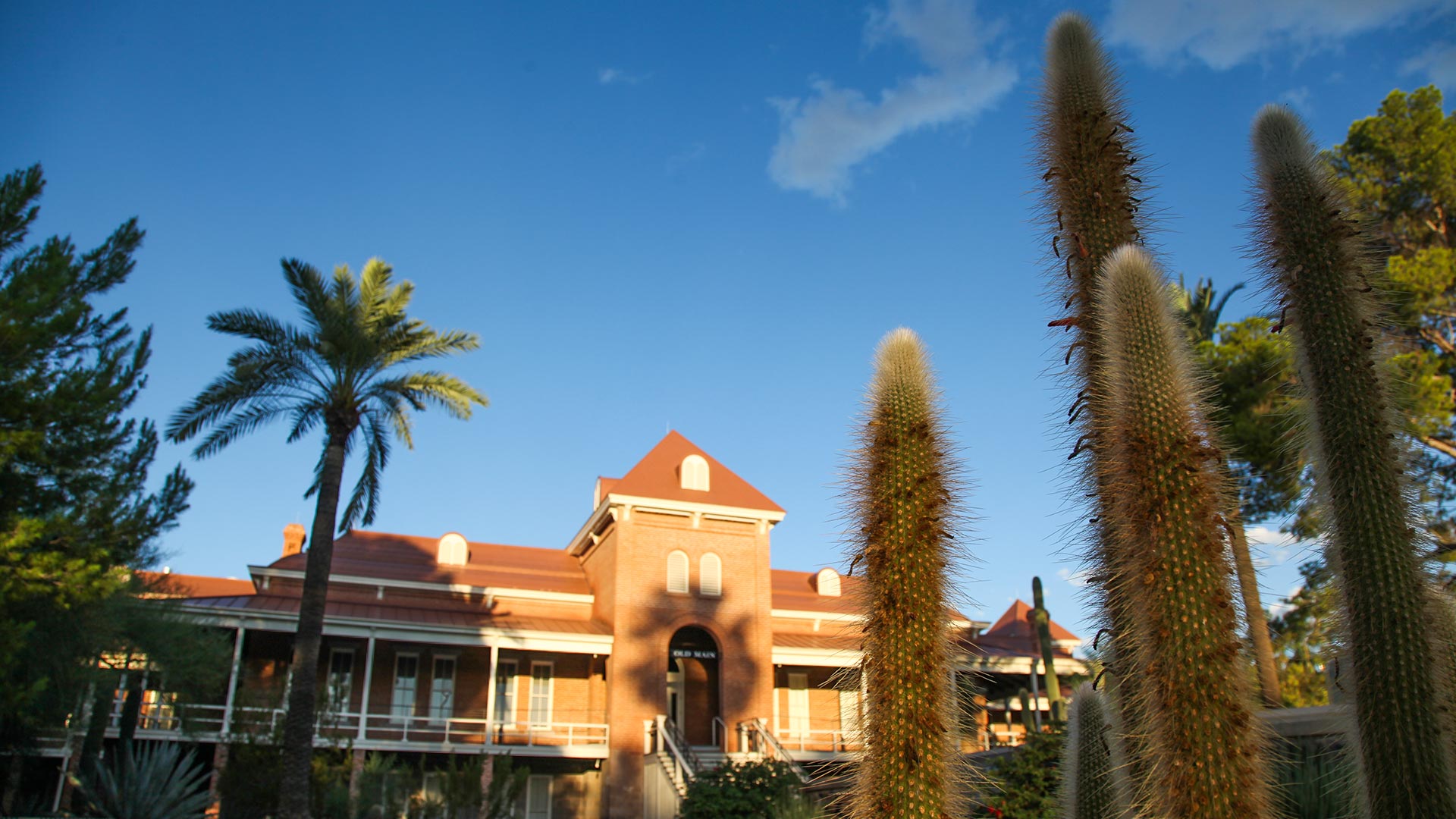 The west side of Old Main on the University of Arizona campus. (PHOTO: Nick O'Gara/AZPM)
Just into his first year as president of the University of Arizona, Robert Robbins has expressed a vision for the future of the institution, one built around artificial intelligence and machine-learning algorithms.
Robbins said during a speech at Sun Corridor's annual economic development luncheon that this allows for devices and products to be developed that are automated.
"Think about a medical device that's a physical science development, through engineering," Robbins said. "It's biological because it's being put in the body, and it's digital because it's getting feedback to a central source."
The future of the rapidly changing global economy will be a fourth industrial revolution, according to Robbins. His goal is to prepare students to be competitive in automation fields.
"We're moving beyond just digital into a place where physical science, biological science and digital science are all converging together," Robbins said
The future of the UA relies on the growth in the university's research portfolio, Robbins said. His goal is to turn the university into a billion-dollar-a-year research enterprise.