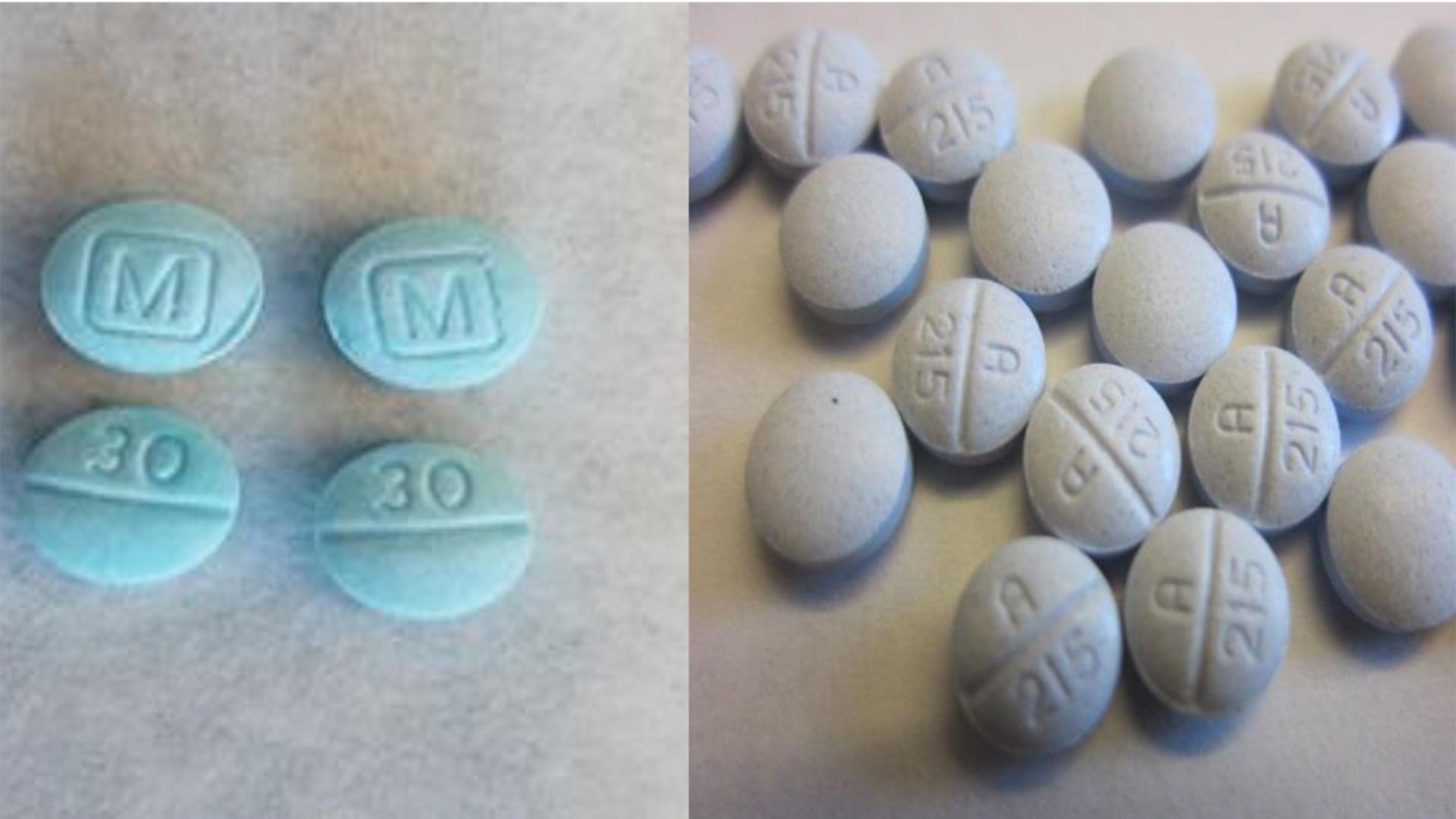 Examples of the fake oxycodone confiscated by Tucson Police
Tucson Police Department
The Tucson Police Department is warning illegal drug users that counterfeit oxycodone has shown up in the area's drug markets.
The pills are passed off as real pharmaceuticals or referred to by the street name "Mexican Oxy." Authorities said they are made by Mexican drug cartels, who see an opportunity to capitalize on America's opioid crisis.
"What they do is they get a hold of a pill press, and in clandestine laboratories in Mexico they press them into a pill form so that they look like a legitimate pharmaceutical product," said Lt. Chris Wildblood who is assigned to the Counter Narcotics Alliance. "The issue is that they are far from a legitimate pharmaceutical."
The pills have been found to contain a variety of drugs, including cocaine, lidocaine, methamphetamine, noramidopyrine, caffeine, acetaminophen or fentanyl.
Lt. Wildblood said fentanyl is among the most troubling because it can be lethal in doses as small as 200 micrograms.
"When someone's tolerance is a little higher because they've been using actual oxycodone or one of the other pharmaceutical drugs of that nature, they go and they take fentanyl, which is much more powerful, and in very very small doses that's enough to drop a person, to kill them, to send them into overdose," he said.
He said the fake pills make it even more imperative that drug users or those close to them are aware of the risks, are ready with the overdose reversing drug naloxone and consider seeking treatment for their drug problem.