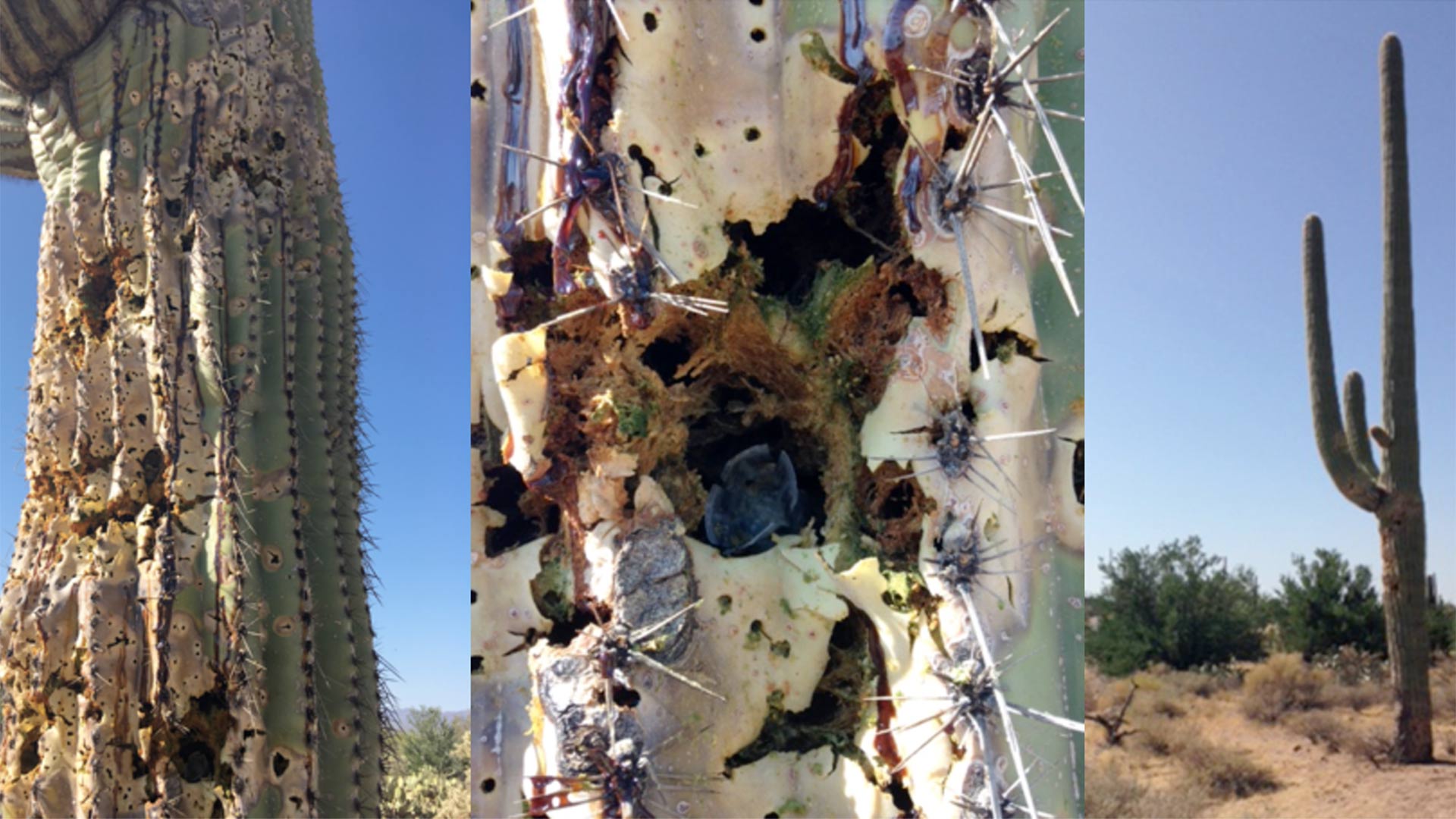 This century-old saguaro cactus was found damaged by a shotgun. (PHOTO: National Park Service)
Saguaro National Park officials are seeking information that could help them find the person or people who shot a century-old saguaro with a shotgun up to 14 times on park land.
The cactus, estimated to be between 100 and 150 years old, is not expected to survive.
Investigators found 14 shotgun shells and believe the damage occurred between one and four weeks ago.
Saguaros are a protected species in Arizona, which makes damaging one a crime. Discharging a firearm in a park is also a crime, as is removing or harming a natural or cultural resource in a park.
A release from Saguaro National park said, "Penalties for damaging park resources and discharging a firearm within park boundaries may include a fine up to $5000 or six months in jail."
Those with information that could help determine the vandal's identity are asked to call the National Park Service Investigative Service Tipline at 888-653-0009. Callers may remain anonymous.