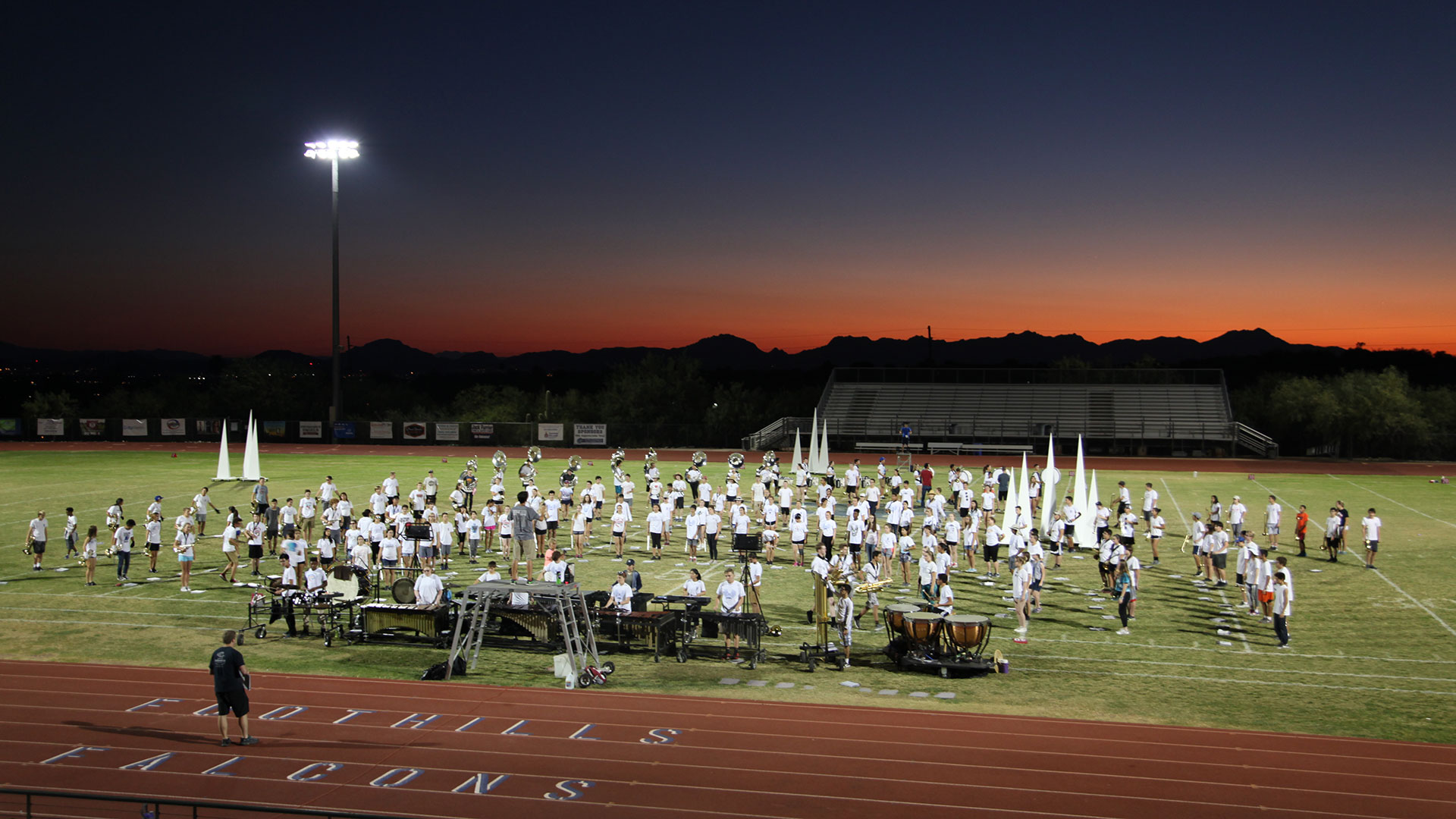 Marching band director Renee Shane-Boyd says her group has been the largest in the state for almost 20 years.
Tony Paniagua, AZPM
The Catalina Foothills High School marching band has performed in Australia, China, England, Hawaii and other exotic locations, but a milestone celebration is coming home.
The marching band is inviting all alumni, parents and other members of the community to a historic gathering where past and present members will be able to play their instruments on the school's field.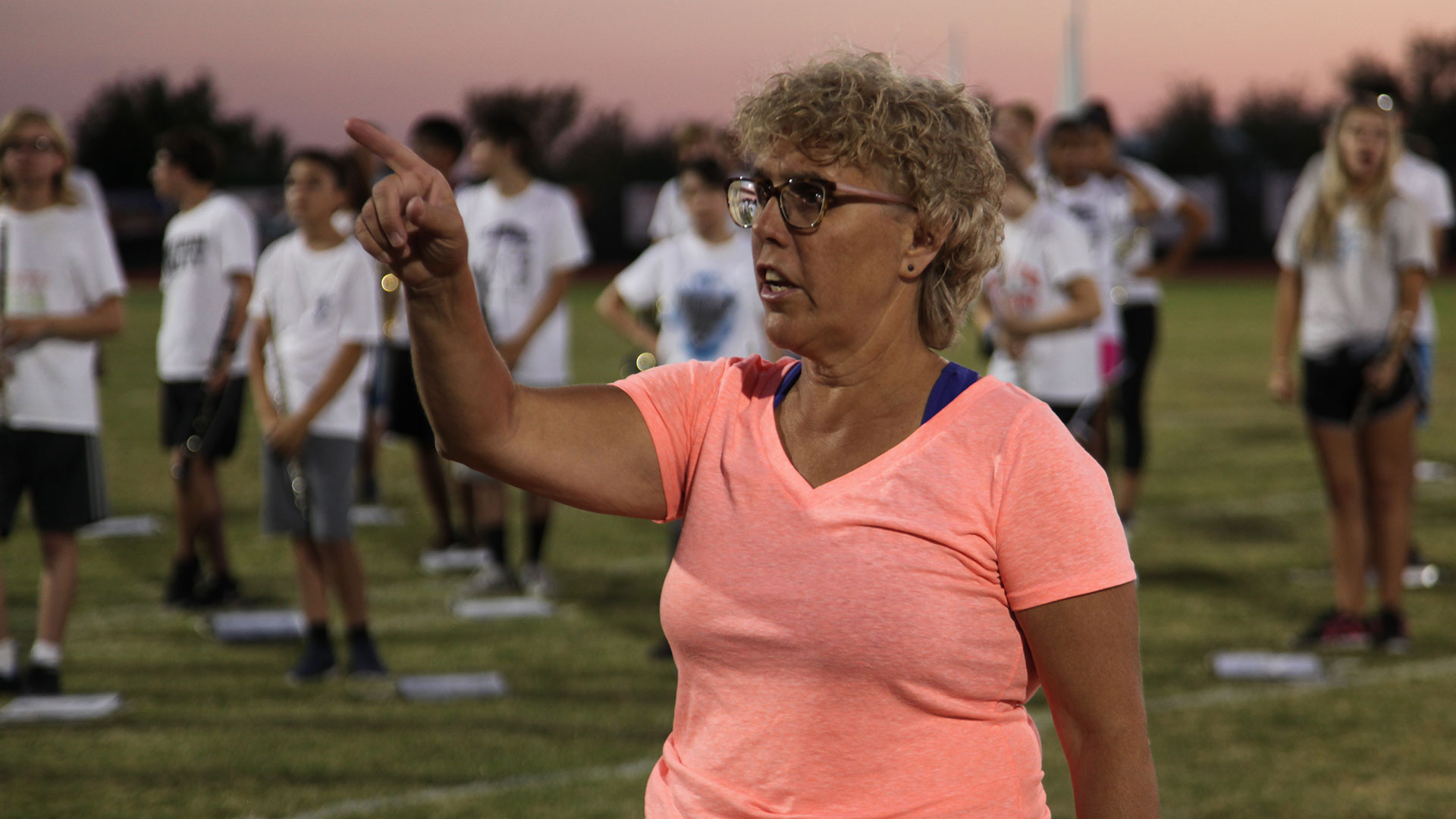 Renee Shane-Boyd has been the band director at Catalina Foothills High School since its inception in 1992.
Tony Paniagua, AZPM
Renee Shane-Boyd has been the director since the beginning, in 1992, and has witnessed the band's growth over the years, both in numbers and achievements.
"I'm extremely proud of them. Of course, competing is fun, but it's never been our primary objective. Our primary objective is to entertain our audience and to have a positive experience for the kids," Shane-Boyd said.
Former Tucson resident Patrick Harris agreed.
He graduated from the high school in 2012 after being a band member for four years. Even though he's now a sergeant in the U.S. Air Force, he maintains fond recollections of his time on the musical team.
"You get to do a lot of really cool stuff. When I was in band we had the opportunity to go to play in Disneyland in a parade. We did a trip to Hawaii, where we played at the Battleship Missouri. We got to go see the USS Arizona Memorial," he said.
"The whole program is amazing."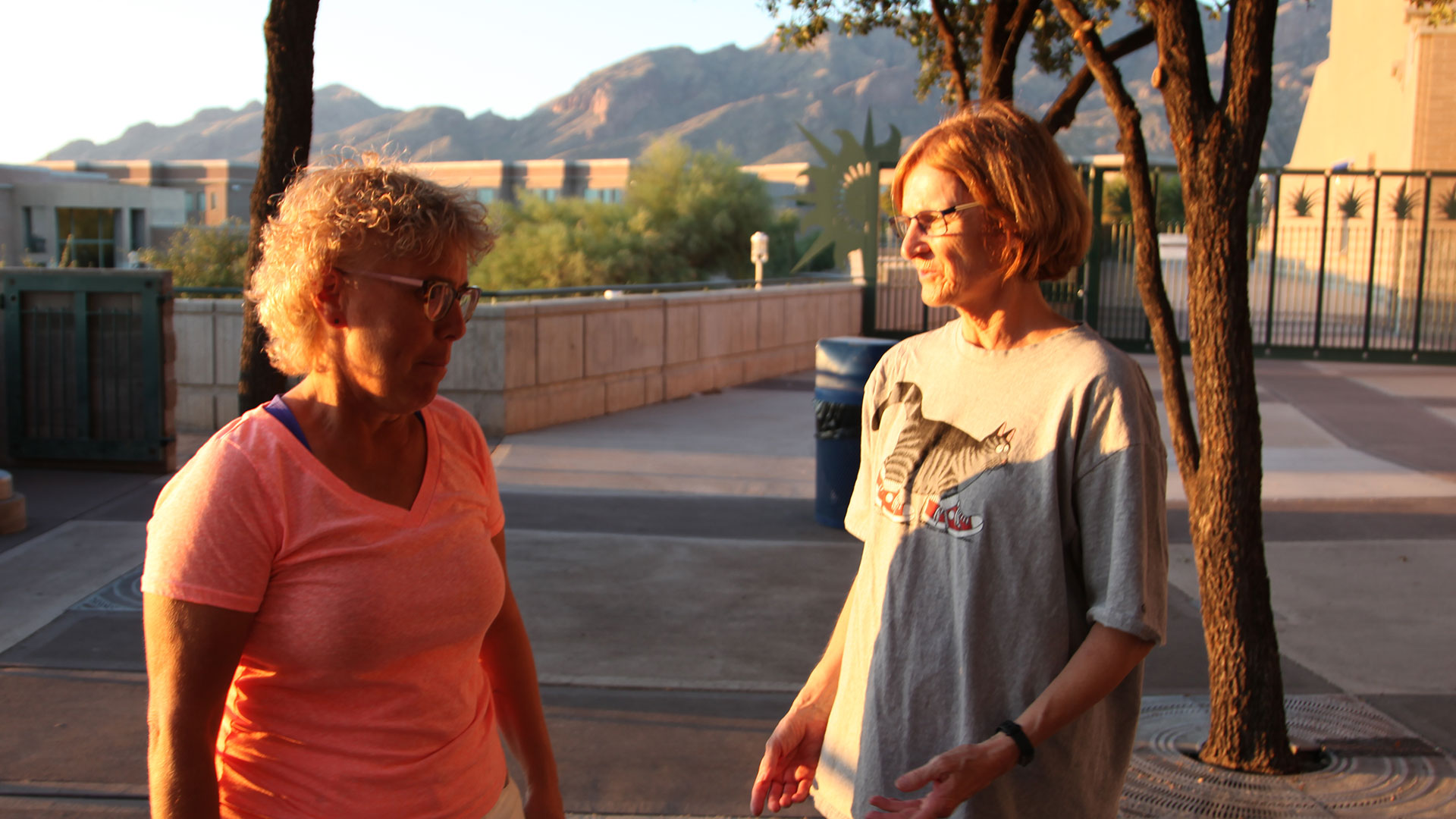 Marching band director Renee Shane-Boyd meets with parent volunteer Gail Barton before practice begins.
Tony Paniagua, AZPM
And it's part of a community effort that also includes parents like Gail Barton. She has been a volunteer for the band boosters since 2006, when the first of her two sons joined the band. The younger one followed after that.
One recently graduated from the University of Arizona, and the other is still a student there.
"The leadership training and the friendship and working on a team has really helped them throughout their schooling, and I think will help them for the rest of their lives." Barton said.
The Foothills Falcon Band 25th Anniversary Celebration will be held at the school campus at 4300 E Sunrise Drive in Tucson.
It is free and open to the public and begins at 7 p.m. on Friday, Oct. 6.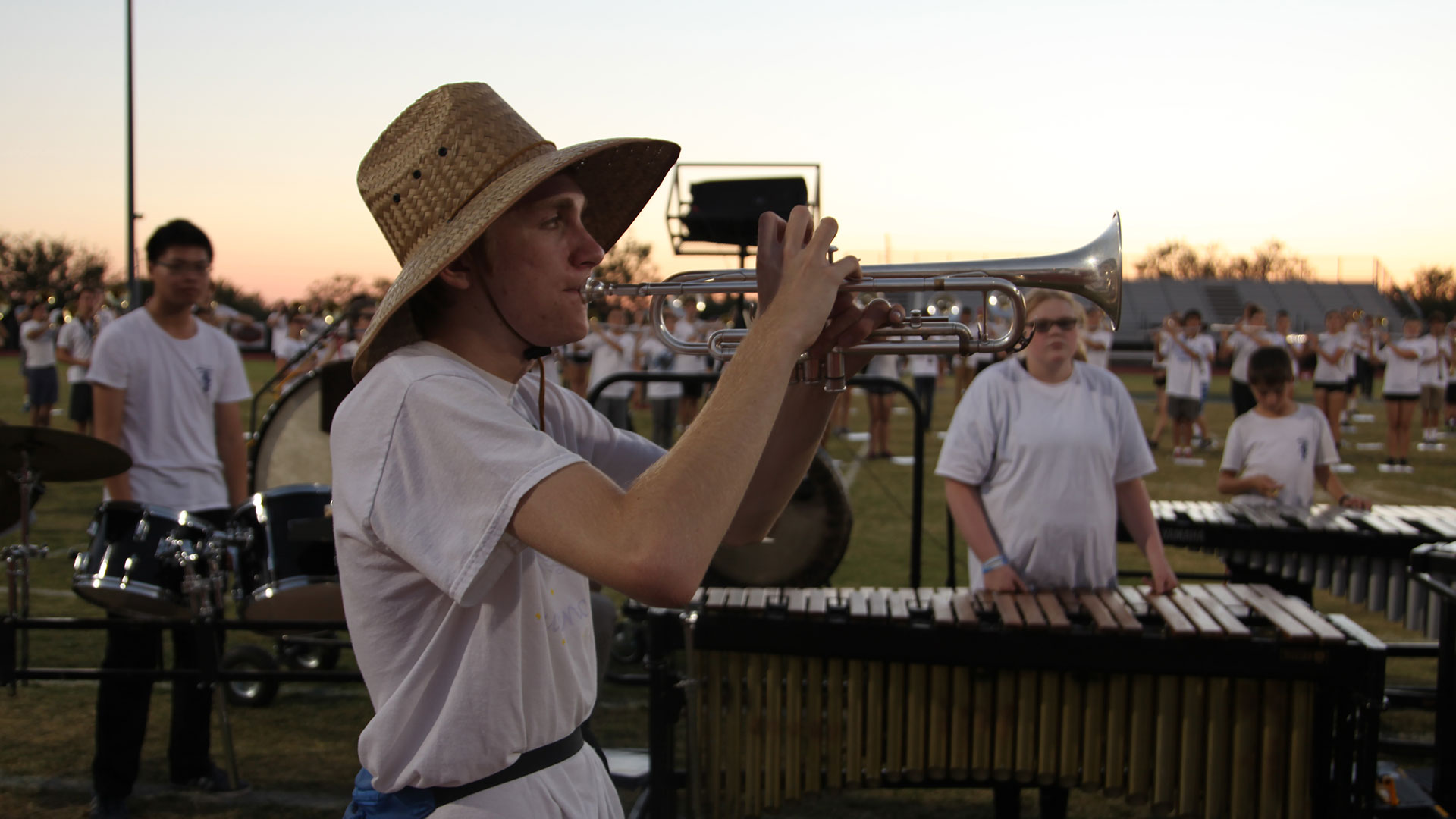 The Foothills Falcons Marching Band has had thousands of participants over the years.
Tony Paniagua, AZPM