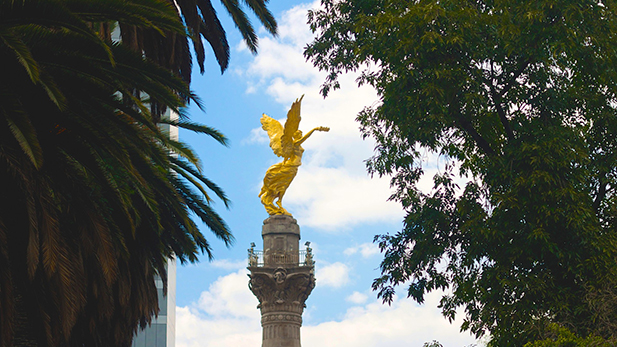 Angel statue at the Monument to Independence in Mexico City.

Ken Kistler
The Mexican government said it will send help to Puerto Rico, as the island recovers from the devastation of Hurricane Maria and despite dealing with its own tragedies.
Mexico will send a brigade of electricity experts, hoping to help re-establish Puerto Rico's power grid. Mexico will also send a shipment of 30 tons of bottled water and bug spray for adults and children.
In a statement, Mexico's foreign relations ministry said it's sending its support in "solidarity with the people of the United States."
Mexico has recently had an awkward time offering disaster relief to the U.S. After Hurricane Harvey hit eastern Texas, the White House didn't formally accept Mexico's offer for help, and Texas Gov. Greg Abbott said he'd accept, but only partially.
Eventually, Mexico cancelled its offer, as its resources were consumed in the response to two major earthquakes last month.