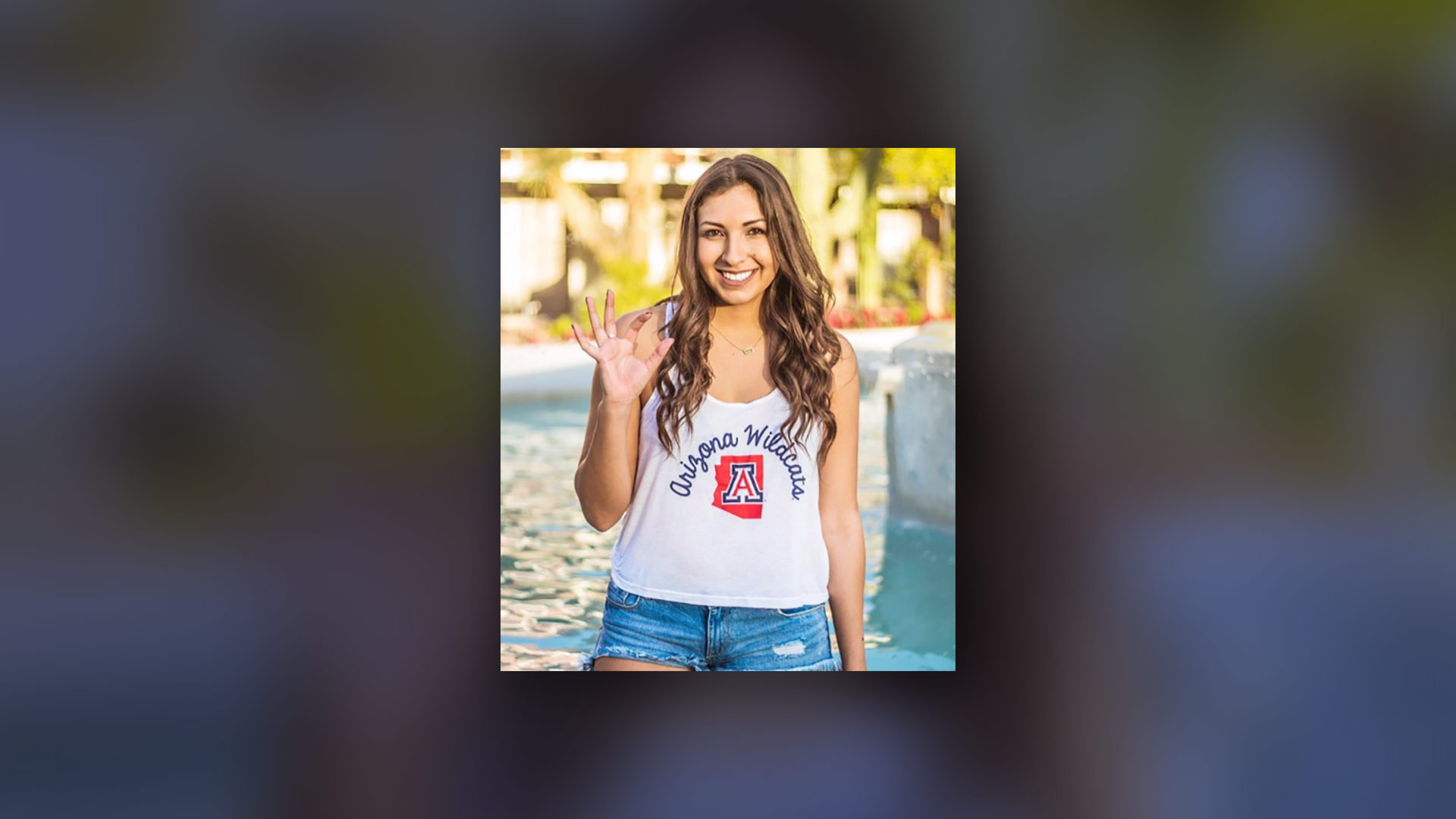 UA grad Christiana Duarte was killed in the mass shooting in Las Vegas on Sunday, Oct. 1, 2017 (PHOTO: Sigma Kappa)
The University of Arizona has confirmed that a recent graduate is among those killed in Sunday night's mass shooting in Las Vegas.
Christiana Duarte, from the Los Angeles area, graduated from the UA in May. Both NBC News and the Daily Breeze, an LA-area newspaper, report that Duarte is one of the 59 people killed when a gunman opened fire from the nearby Mandalay Bay Hotel.
Duarte was a member of the Sigma Kappa sorority at the UA, and after graduation she had begun working for the Los Angeles Kings, of the National Hockey League.
The Daily Breeze reports she was attending the country music concert with a friend, Ariel Romero, who was also shot and is in stable condition.
Duarte graduated from the UA in 2017 with a communications degree from the Eller College of Management, a statement from UA President Robert C. Robbins said.