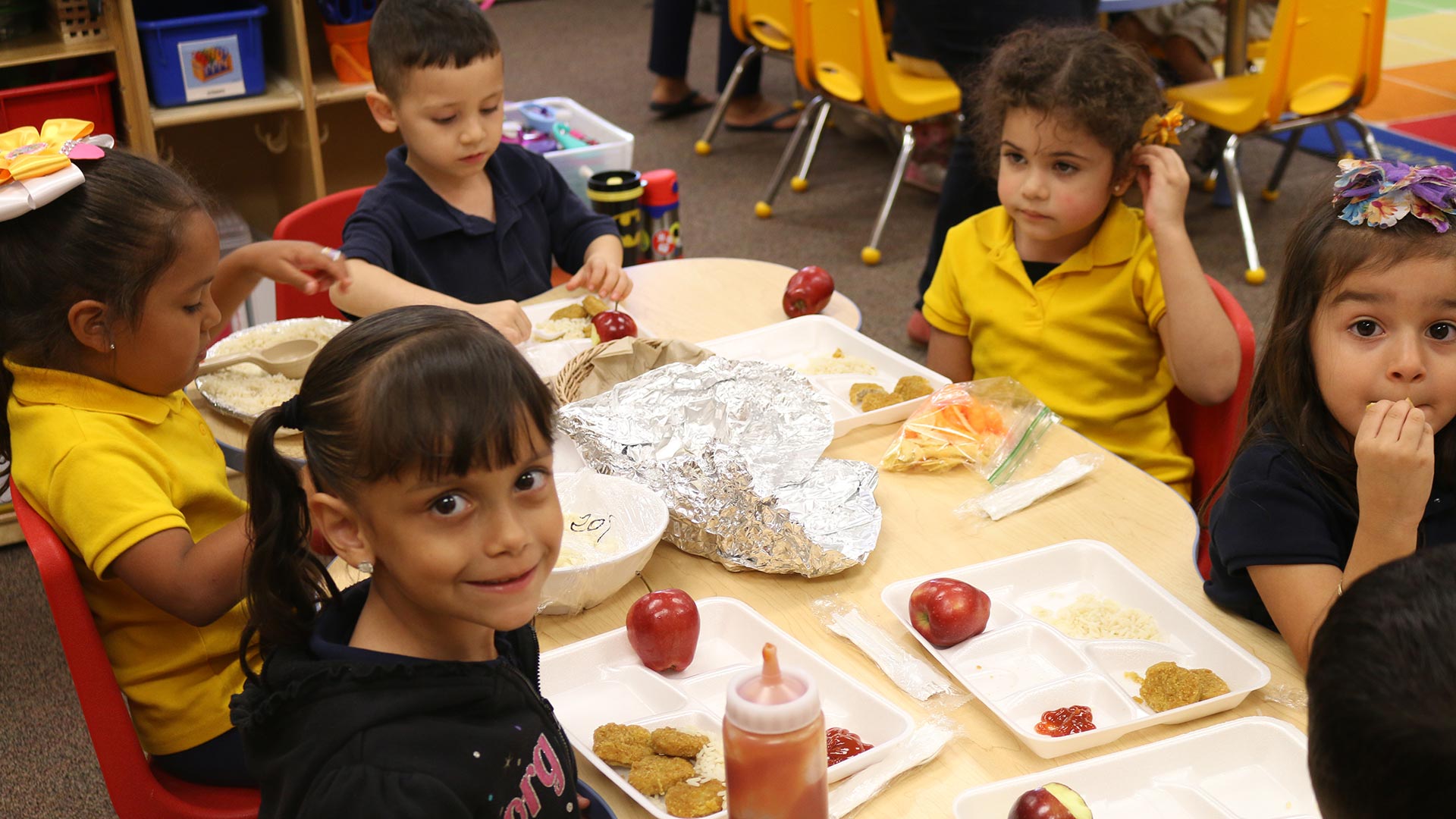 Students at the preK-8 Calabasas School in the Santa Cruz Valley Unified School District.
Carmen Valencia
Santa Cruz County has the lowest rate of preschool enrollment in the state, according to reports from the nonprofit group First Things First.
The organization said the lack of a preschool education often means children start kindergarten behind and can find it difficult to catch up.
Rafael and Camilla are both 4 years old. They love going to preschool because they say it's fun, but woven into that fun is learning.
"By the time they leave your classroom, what should they know? At minimum, be able to know the letters, count to 20. Be able to carry their own backpacks, be able to stand in a line," said teacher Janean Treto. "So that when they go to kindergarten they're able to follow the course of the day in kindergarten without struggling."
Studies show it's likely Rafael and Camilla will not struggle when they get to kindergarten. But in Santa Cruz County they are the exception. There are five school districts in this county and only Santa Cruz Valley Unified offers free public preschool. The school has a very long waiting list.
There are private preschools, but the cost for many Santa Cruz County families is out of reach.
Francisco Padilla, the regional director for Santa Cruz County's First Things First said it could cost as much as college tuition, around $8,000 to $10,000 a year, he said.
The latest U.S. Census numbers show Santa Cruz county with the second lowest household income in the state, around $40,000 per year. But Padilla said while Santa Cruz County also has the lowest preschool enrollment in the state, it doesn't necessarily mean the children are falling behind the rest of the state.
That's because almost all of the children in the county are bilingual, he said. That may be a major factor in predicting future success, he added.
In a multi-year study with thousands of children from all over the world, the University of Singapore found that children raised with two or more languages learn faster and retain information better than monolingual kids.
Padilla said First Things First, and a regional group of partners, are offering educational materials in English and Spanish for Santa Cruz County parents to use at home.
"There are tools that we can provide parents and caregivers to make sure those children are still ready for kindergarten, whether they attend preschool or not," he said.
That's what Louisa Layva choose to do. Her two oldest children did not go to preschool. Instead, she read to them constantly. The two children, 9 and 11, are fluent in English and Spanish. And they are getting good grades.
"My daughter loves to read," Layva said, "and she is constantly at the library, and she helps other children with their homework."
First Things First said the research shows a parent is the first and best teacher for children. And while attending preschool is a major indicator of success, it is not the only one.