The Bracker's department store in Nogales, Arizona, is set to close October 15, 2017.
Michel Marizco, Fronteras Desk
NOGALES, Ariz. — There was a slower time here in Nogales, Arizona, when border crossers were greeted with big banks, tall hotels with elaborate facades and department stores showing off their very best products with elaborate galleries intended for front-window shopping at night. Bracker's is among the last of that legacy.
Debbie Bracker Senday described life from that time in this way:
"If somebody came and they had an event in one of the cities, (like) Hermosillo, every one of the employees knew not to sell a dress of the same color or the same brand if they knew they were going to that event."
Debbie Bracker Senday describes the history of the Bracker's Department Store front window galleries. Video by Michel Marizco, Fronteras Desk
Her cousin, Bruce Bracker, recalled, "On the holidays, the cattlemen would come up to sell their cattle and there were certain times of the year when they would all come into the store and have a good time and, you know, buy what they needed for the next six months."
The pair own the two-story department store blocks from the border. It's a resolute building whose facade hasn't changed much from the old sepia photos on the walls.
Bruce Bracker recounts decades of business relationships with Levi's and other vendors "made in the West." Video by Michel Marizco, Fronteras Desk
It started out 93 years ago as a military surplus store opened by a New Yorker who met his wife in El Paso, Texas, moved to Nogales and survived the Depression.
And now the merchandise is long evening gowns, designer jeans, glamour jewelry, fine beaver-felt Stetson hats, and even bowler hats.
The family has made the decision to close the store. The announcement reverberated across two countries.
"A cousin of mine, I just read that she wrote that she was in Guadalajara just recently and even the cabdriver knew us," said Bracker Senday.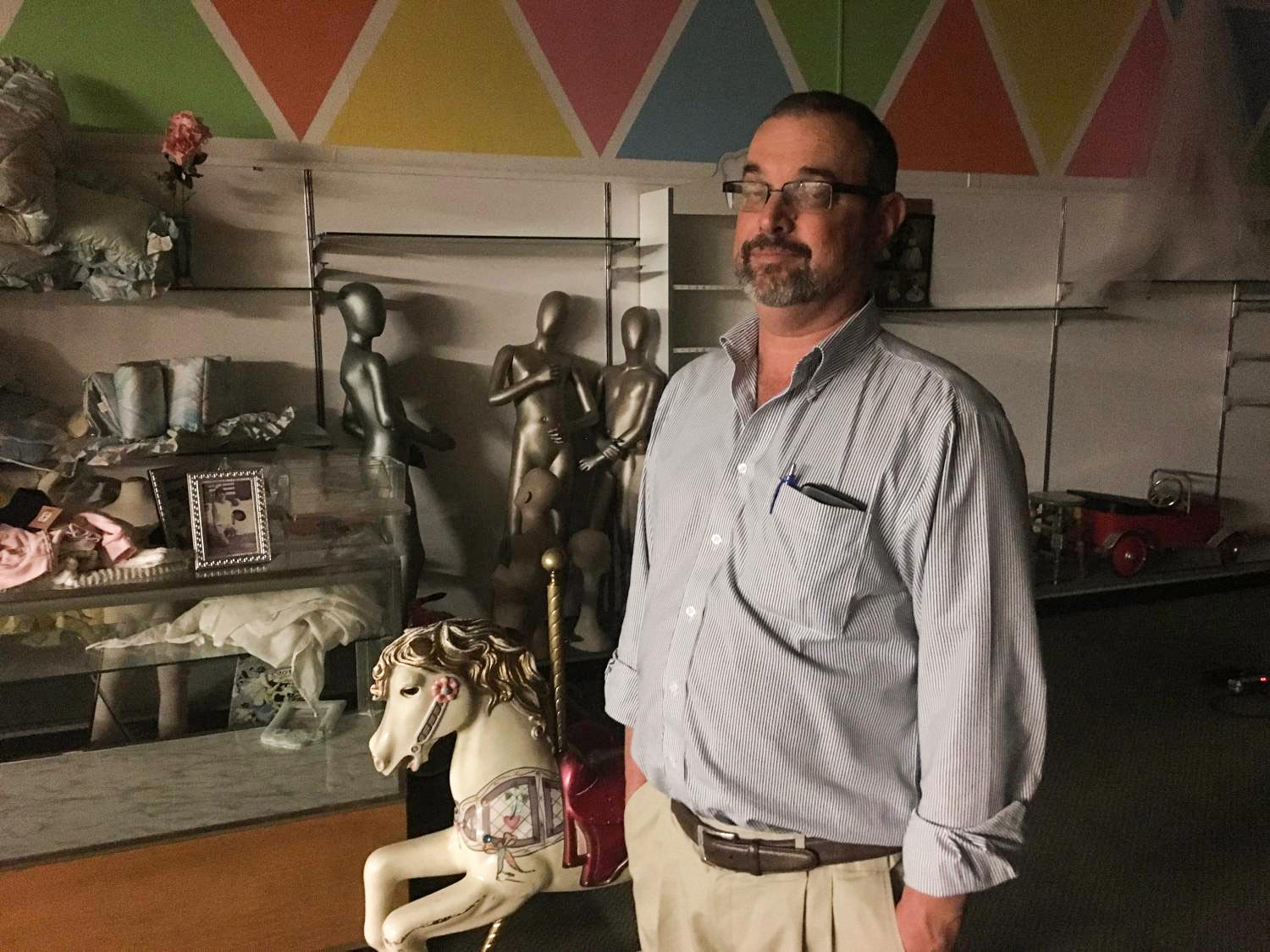 VIEW LARGER Bruce Bracker stands amidst old relics of Bracker's Department Store on the shuttered second floor.

Michel Marizco, Fronteras Desk
Bruce attributes the decision to close to a variety of problems, among them long wait times at the border.
"We've done everything we can possibly do to wait this out," he said. "We were really hoping that things would turn around by now."
Despite a U.S. Customs and Border Protection inspector shortage, the wait time to cross from Mexico into Nogales, Arizona, was only about 10 minutes on a recent Friday morning. But that could turn into an hour or more during holiday rushes.
Efrain Solis is CBP's director of the Nogales ports.
"Our job is national security first, then our second is to facilitate the travel and the trade," he said.
Solis grew up on the border himself in McAllen, Texas. He sees what's happening to stores like Bracker's as a pattern all along the border.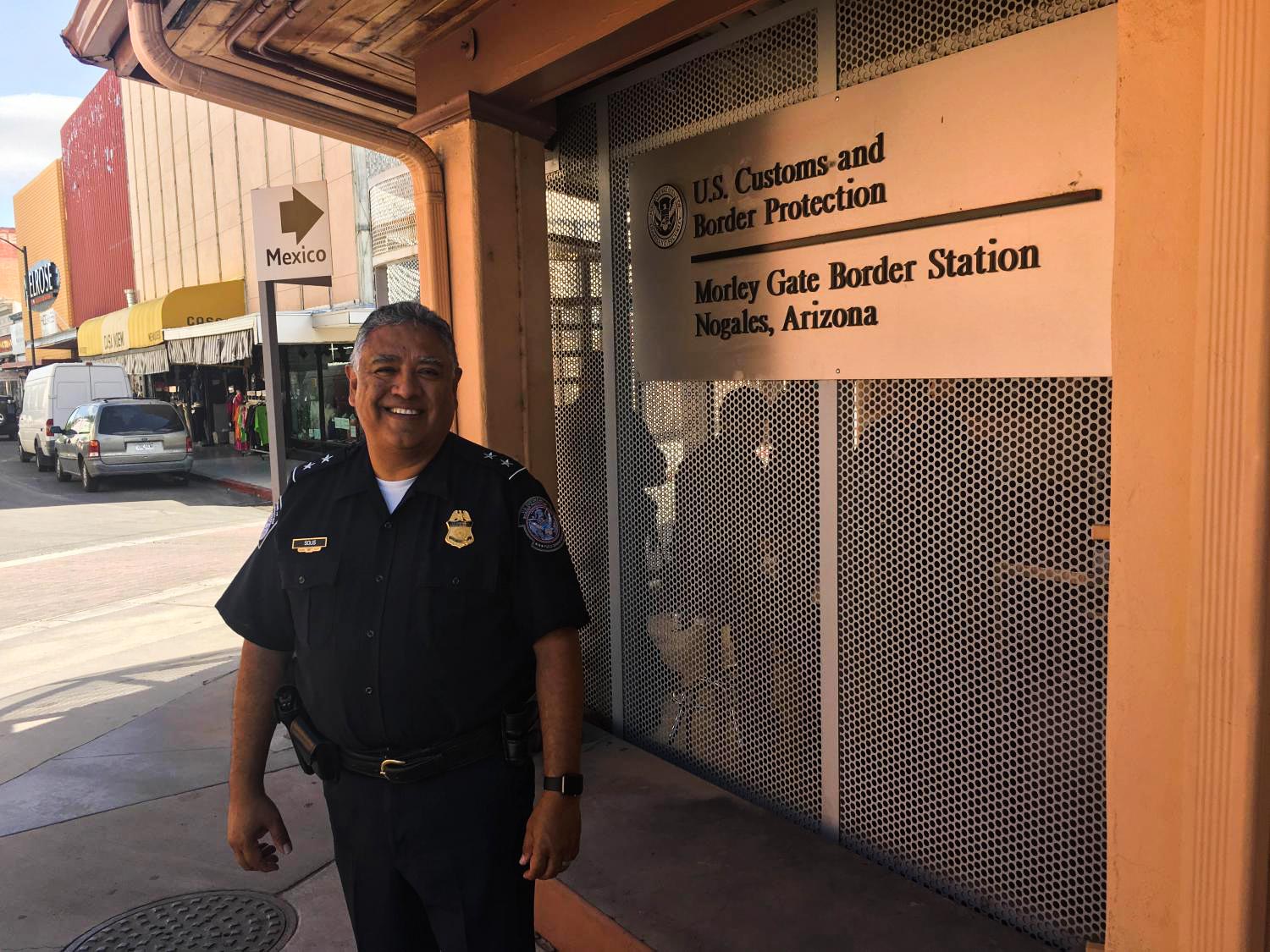 VIEW LARGER CBP Nogales Port Director Efrain Solis in front of the Morley Gate pedestrian border crossing.

Michel Marizco, Fronteras Desk
"Beautiful in their own way for the time when they were built. But if you take a good look at all the way from California to southern Texas, you will see the same kind of business mixture and the same little stores."
The businesses are evolving as shoppers seek bargains further inland, he said.
In the 1980s, the U.S. expanded Mexican tourist visas all the way to Tucson, coinciding with the opening of a Tucson mall. The Woolworths on the same street here is closed. A hardware store? Closing.
At Sam's Perfume down the street, Patricia Martinez said she's losing business, too.
"We try to sell a little cheaper. We also take internet orders, we make the purchase and they come pick up the items," she said in Spanish.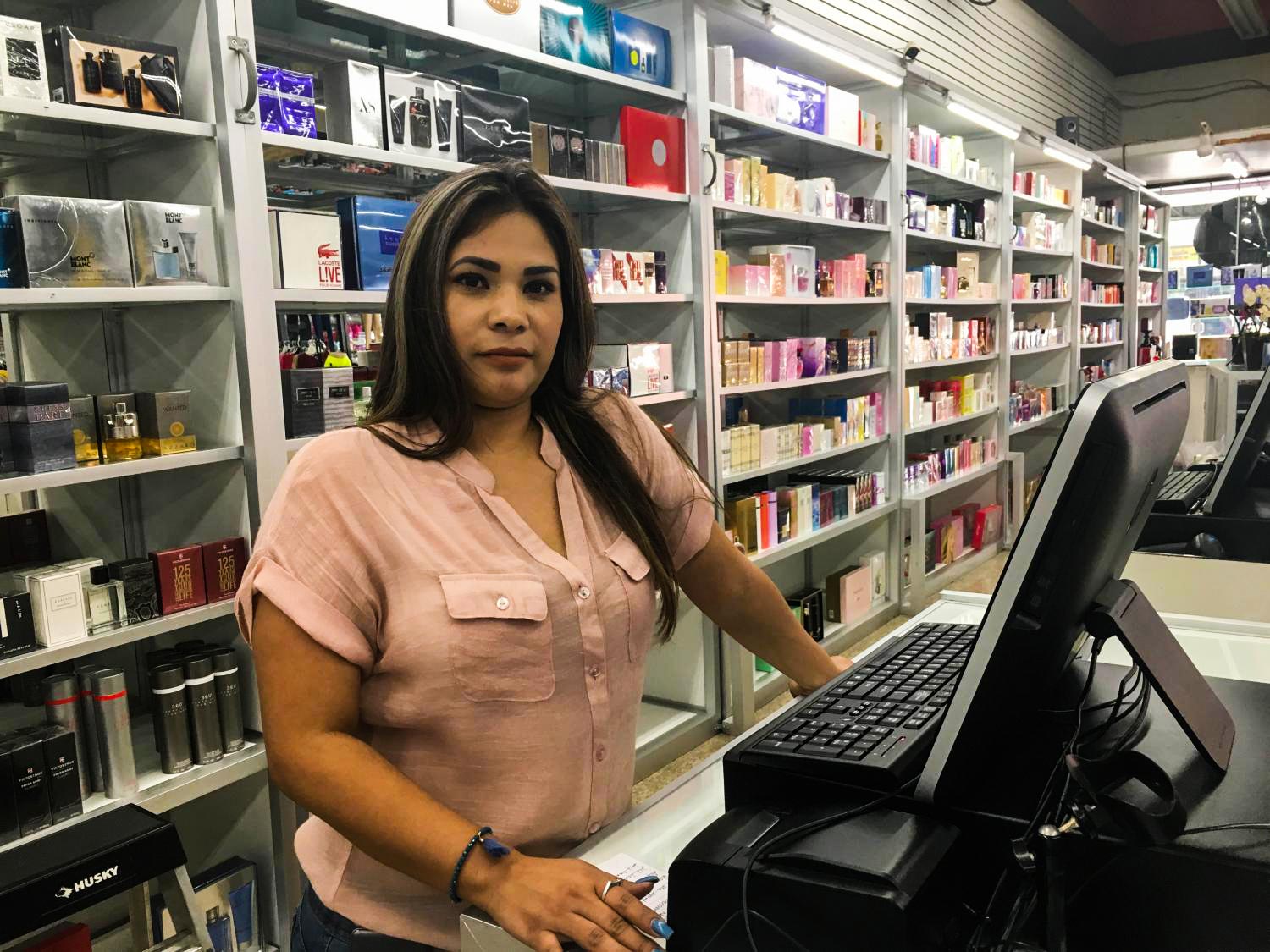 VIEW LARGER Patricia Martinez, manager of Sam's Perfume on Morley Avenue.

Michel Marizco, Fronteras Desk
She started marketing to Mexican shoppers online just this year. She had no choice, she said.
And across the street, Sal Jada runs several clothing stores as well as Nogales Tactical, a law enforcement outfitter on Morley Avenue. His strategy? Charge less than Tucson.
"If we don't give them a reason to go to Tucson, you know, we can get some of those sales. If we can stop 50 percent of them, that will keep us in business here," he said.
Jada, though, hedges his bets. He also has stores in Tucson.
"This used to be a very nice place. Very active. Very vibrant," Naff said. "And it really has gone down quite a bit. That's why I was talking to Sal here about what to do to bring business back. One of the things we talked about is a concerted effort to fix up the facades. Help clean up the streets. Make it a more attractive place."
He hasn't wandered downtown in five years, he said.
Bracker's will close Oct. 15.