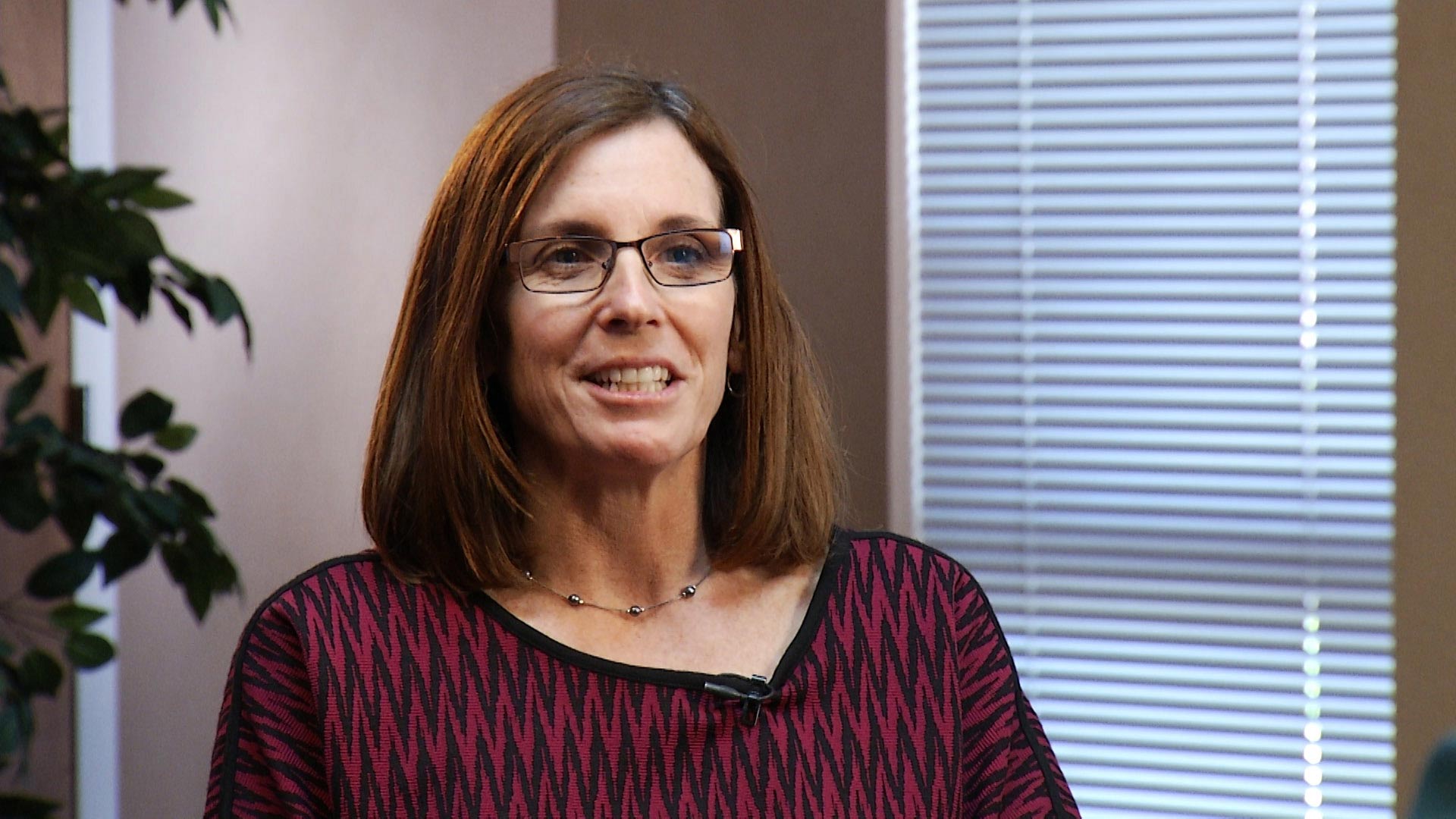 U.S. Rep. Martha McSally speaks with Arizona Public Media Feb. 24, 2017. (PHOTO: Steve Riggs, AZPM)
Arizona Republican U.S. Rep. Martha McSally was part of a congressional delegation that traveled to the White House Thursday to talk about Deferred Action for Childhood Arrivals program.
DACA recipients are immigrants brought to the U.S. as children, often referred to as "Dreamers," who don't have authorization to be in the country.
She joined four of her fellow House Republicans, along with eight Democrats, for a meeting with President Donald Trump Thursday night. She said it lasted more than an hour and ended with an agreement that a solution can be reached on the future of the program.
McSally said it's "not a deal, but an agreement, an understanding with the president that there is a way forward, where we can find some common ground to address the issue of these 800,000 people that are in some unique circumstances."
The congresswoman from Arizona's 2nd Congressional District said any future agreement on DACA will also need to address border security. She is a member of the "Problem Solvers Caucus," which is meant to promote bipartisan solutions to gridlocked issues in Congress.