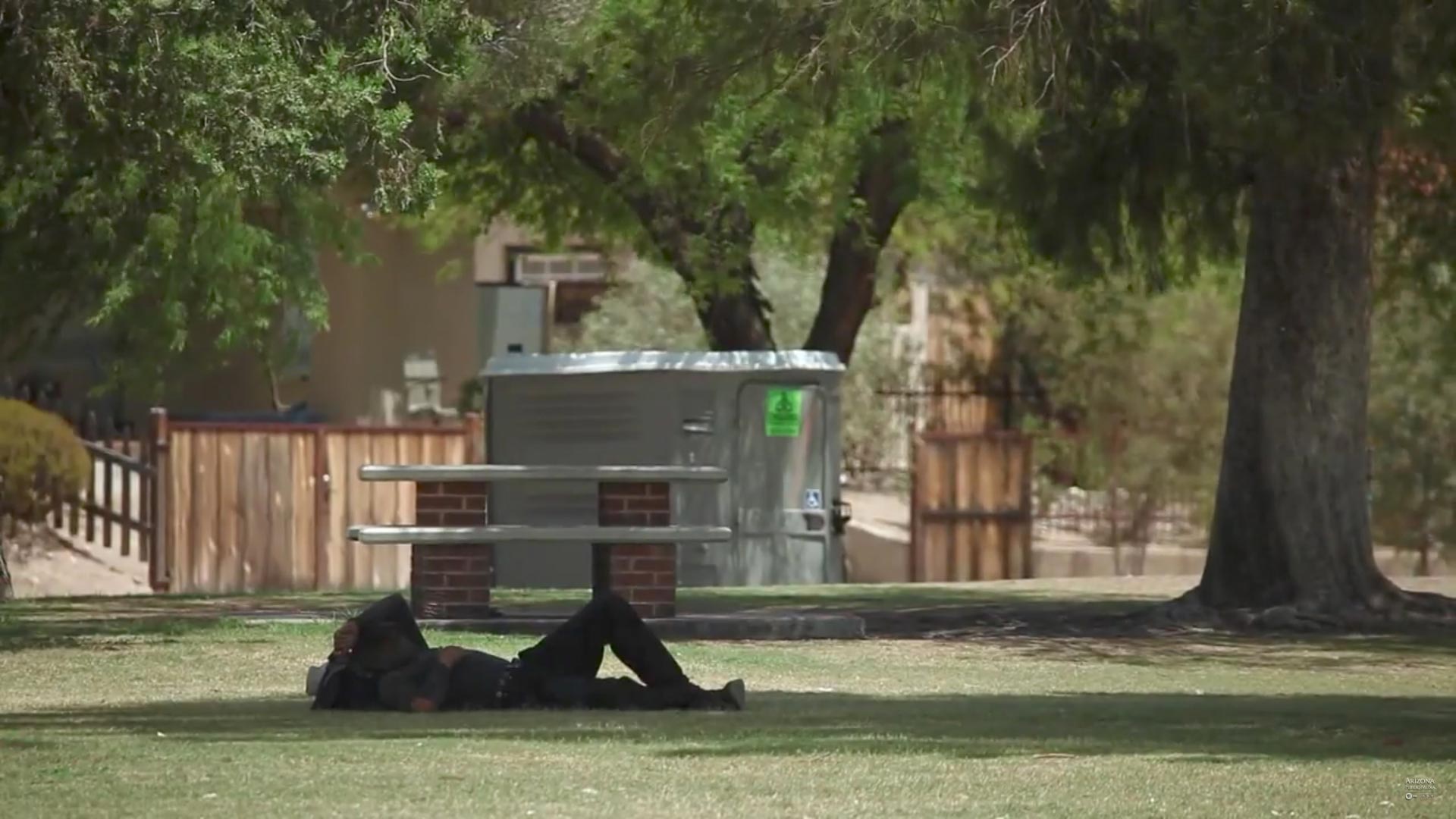 A man rests in the shade on a hot day in Tucson.
July was a rainy month in Tucson. August, not so much.
The National Weather Service measured 1.74 inches of rain in August for Tucson. The average for the month is 2.16 inches.
It is also about one-quarter of the precipitation that hit the area in the previous month.
"I guess Mother Nature kind of figured since it gave us a whole monsoon's worth of rain in July, we didn't need any more," said National Weather Service meteorologist Carl Cerniglia. "It pretty well shut down once we got into August, and we ended up with below-normal precipitation area-wide."
Cerniglia said that it is not uncommon for the two months that make up the bulk of the monsoon to differ widely, though the difference may have felt more extreme this year because one of the months was a record-setter.
The Weather Service considers September part of the summer rainy season. Cerniglia said that if any rain comes during the month, it will most likely be due to a large cyclonic storm in the eastern Pacific.
"They are still expecting a fairly active eastern Pacific tropical season, and those are the ones that can get us. It's just whether or not one or two of those come our way that will determine whether or not we have a wetter-than-normal September or October," he said.
Even with below-normal rainfall in August, the Tucson area has exceeded averages for the summer rain season.
The city has received 8.54 inches of rain since mid-June. An average monsoon brings 6.08 inches of precipitation.
For those who are tired of the heat, Cernigila has some good news. He said daily highs normally begin to drop some time in mid-September.