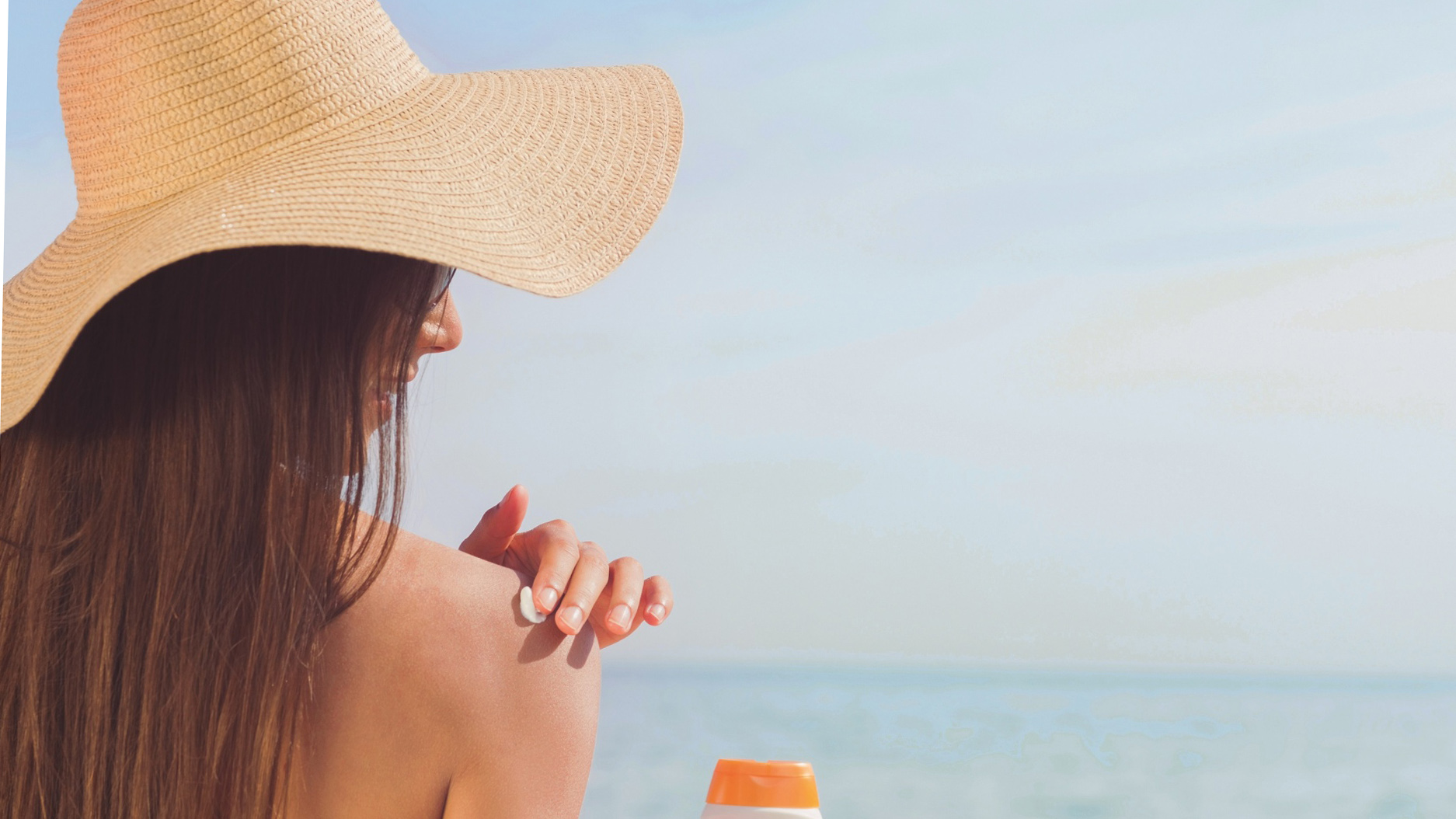 Applying sunscreen can prevent skin cancer.
Jean Beaufort
University of Arizona scientists have developed sunscreen that doesn't penetrate into the skin. The product is working its way toward store shelves with help from the University's commercialization office.
All sunscreen products on the market pass government safety tests. But some people don't like the idea of applying chemicals that penetrate into their skin to prevent sunburn and skin cancer. And organic products degrade within a few hours and have to be reapplied often.
UA chemistry and biochemistry professor Douglas Loy worked with graduate student Stephanie Tolbert to come up with a novel formulation that stays on top of the skin. The formula is made of ultraviolet light-reflecting tiny plastic particles that contain the active ingredient.
"Essentially we've been able to provide the protection from a UV-absorbing sunscreen, but without the intrusion into our bodies," Loy said.
But unlike other areas of basic research, funding for sunscreen research at universities is not readily available. Much of the laboratory work is conducted either in connection with other projects or outside the country, he said.
Loy's and Tolbert's work is being supported by Tech Launch Arizona, which helps university researchers get their products to market.
"Tech Launch Arizona provided funds to help us take this to where it actually would be transferrable to commercial entities," he said.
The sunscreen has been licensed to a Mexican cosmetics and pharmaceutical company for further development.