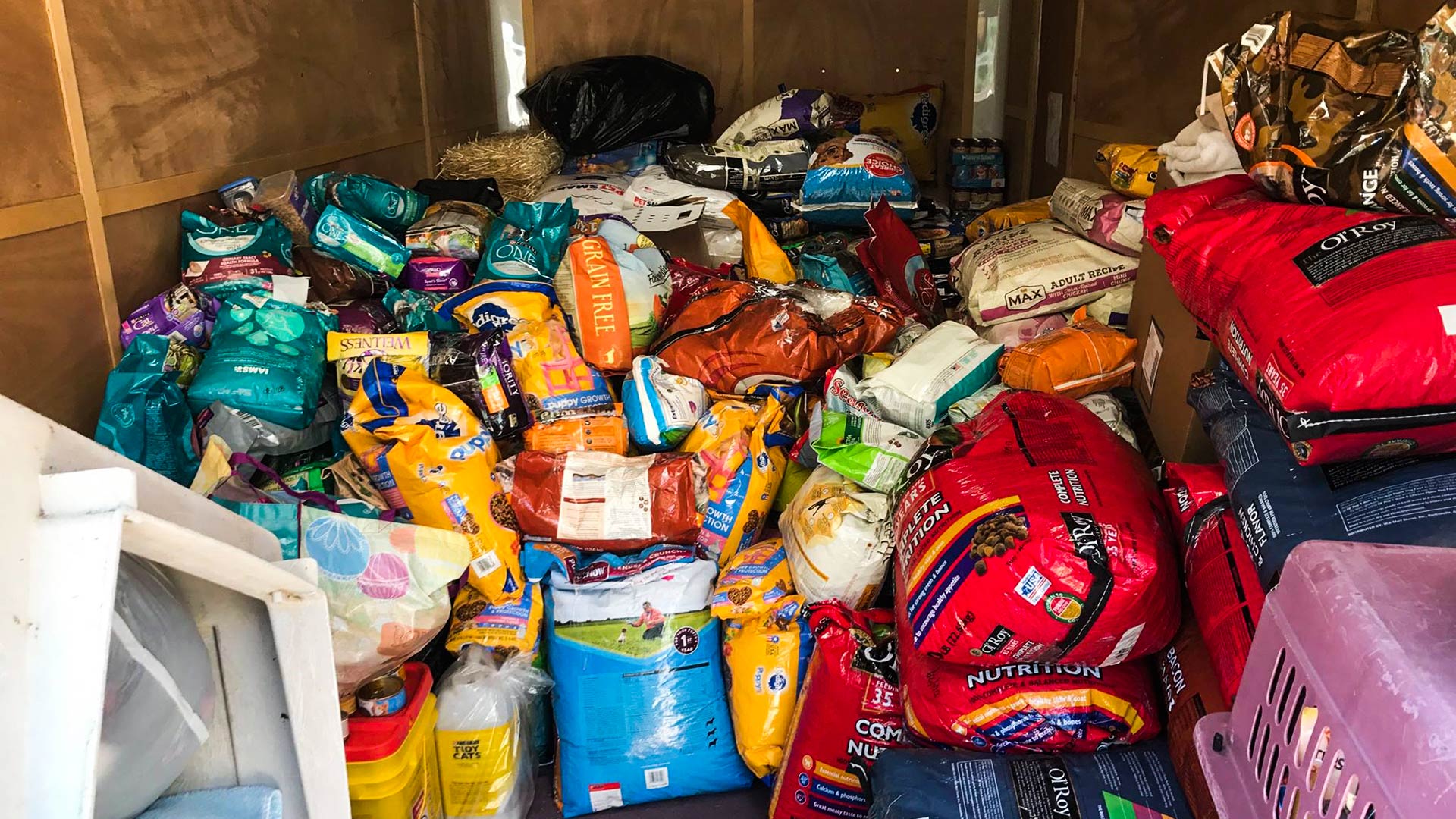 Thousands of pounds of food and pet supplies being loaded on trailers for the 14-hour drive from Tucson to South Texas. (PHOTO: Cody's Friends)
As rescue workers in flood-ravaged South Texas struggle to get people to safety, many of those people are worried about their pets.
Rescue shelters are allowing pets to stay with their owners. But that has prompted another crisis: food and supplies for those pets. Pet-rescue organizations in Southern Arizona have mobilized to help.
Cody's Friends, a pet rescue nonprofit started six years ago by fifth grader Cody Allen, is helping to coordinate drop-off donation sites. Organizations are collecting dog and cat food, collars, leashes and even pet toys. Used toys are welcome.
For now, the various organizations are relying on volunteers to get the supplies to South Texas. Volunteers like Tamara Crockett are pulling up with personal trailers to load up and make the 14-hour drive.
"It's amazing what Tucson has been able to turn out," Crockett told AZPM from outside of Beaumont, Texas.
"There was a caravan that went out Tuesday night. That was the first group. They were carrying 10,000 pounds of materials that were strictly animal focused. We left last night around 7 p.m.We have around 10,000 pounds in our trailer — everything from dog crates, dog food, cat food."
Rescue workers in South Texas said their No. 1 goal is to rescue people, but rescuing pets is a close second.

"I think people who have lost everything need to have some level of comfort", said Crockett, "and pets are providing that."
One of 40 drop-off locations can be found at the Cody's Friends website