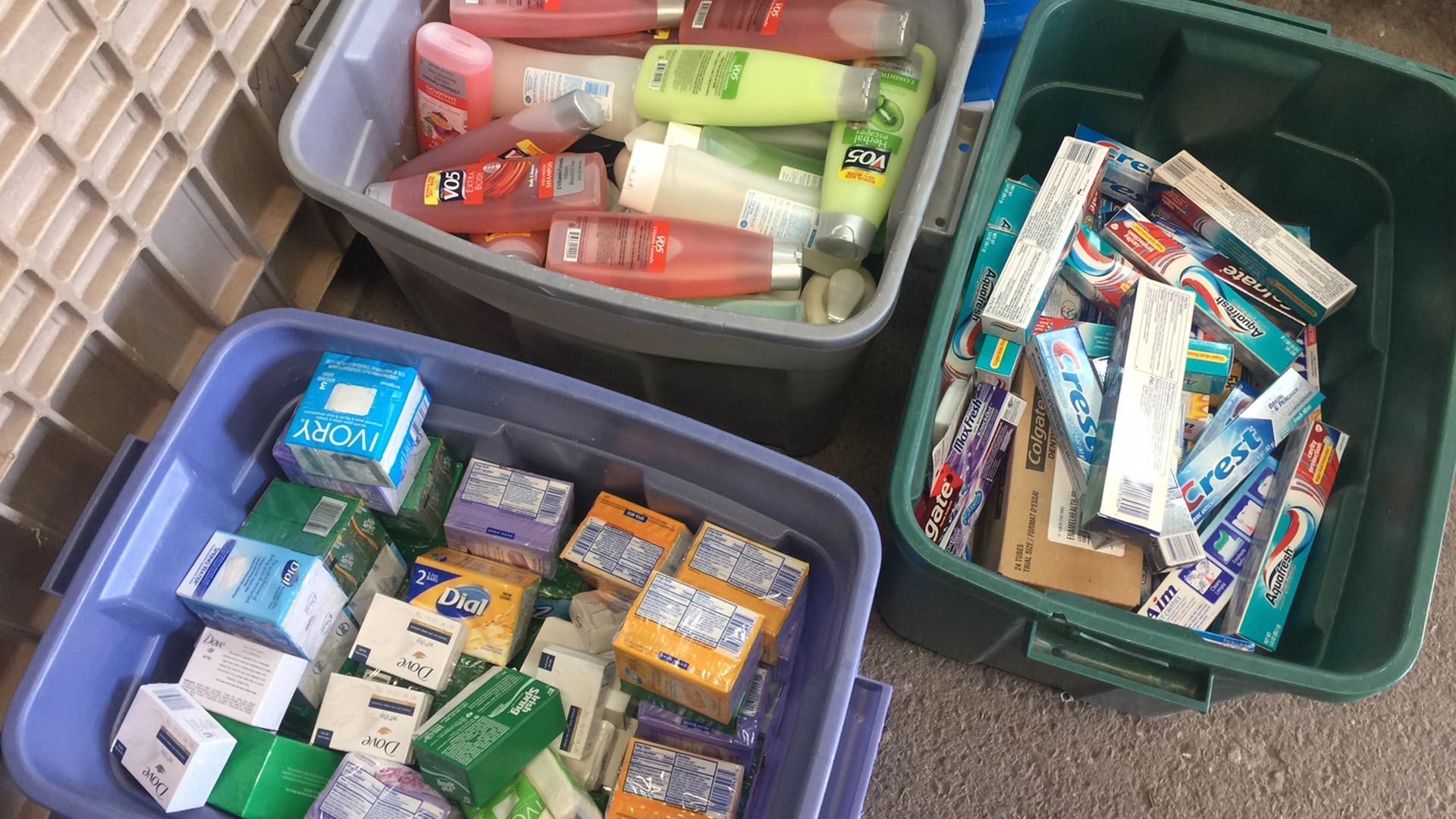 Carmen Valenzuela
The Tucson community is responding to calls for help from the flood-devastated areas of south Texas.
The warehouse offices of World Care, a Tucson disaster-relief nonprofit, are in full disaster-relief mode.
"We want to address the first, most immediate needs," said Executive Director Courtney Slanaker, "where people are still living in shelters and are still not able to get back in their homes. So we are going to send the most needed items, which are those hygiene and cleaning supplies."
There are more than 20 Tucson drop-off sites set up, including all Vantage West Credit Union locations.
"We're hoping to send two 52-foot semi-trucks down of supplies down that were collected by the Tucson community," said Slanaker.
A caravan of trucks is departing this coming Sunday for Texas. You can drop off donations at:
Any of Vantage West Credit Union's 17 Tucson locations


Basis Tucson Primary School
8am-2pm and 4pm-5pm 3825 E. 2nd Street

Basis Tucson North School
5740 East River Road

St. Francis Shelter at Sacred Heart Church
8am-5pm. 601 Fort Lowell Rd.

Marriott University Tucson
Front Desk 880East 2nd Street

Gridley Middle School
School Hours - 350 S Harrison Rd

Brother John's BBQ on Stone
1801 N Stone Ave

Girl Scouts
4300 E. Broadway


Tucson Subaru
4901 N Oracle Rd